For the last month of 2010 and the first of 2011, the most interesting works of music theatre in Toronto are not operas but musicals. If you think I mean the jukebox musicals currently playing on King Street, think again. Fortunately for the reputation of the American musical, there are still composers who choose to engage with serious themes and choose the musical as the most appropriate form of expression for their ideas. Unfortunately, the difficulty of their work does not suit the current frivolous conception of musical-as-event or musical-as-party. Both musicals in question, Parade and Assassins, have thus achieved a succès d'estime rather than wide popularity. Their less than positive depiction of life in the United States requires an audience that is not only serious-minded but open-minded.
First up is Parade, with music and lyrics by Jason Robert Brown and a book by Alfred Uhry. It opened in 1998 and closed after 84 performances. Nevertheless, it won Tony Awards for Best Book and Best Musical Score and the Drama Desk Award for Outstanding Musical. The musical's downbeat historical subject is the 1913 trial of Jewish factory manager Leo Frank, who was accused and convicted of raping and murdering a 13-year-old employee. When, after reviewing the testimony, the Governor of Georgia commuted Frank's death sentence to life imprisonment, Frank was transferred to a small-town prison where a lynching party kidnapped him and took him to his supposed victim's hometown where they hanged him. The parade of the title is the annual parade for Confederate Memorial Day, a holiday still observed today in eight states.
Two theatre groups will join forces to produce the Canadian premiere of the musical: Acting Up Stage, responsible for Adam Guettel's musical Light in the Piazza earlier this year, and Studio 180, the company behind such political plays as Stuff Happens and The Laramie Project. Michael Therriault will sing the role of Leo Frank, a role created by Brent Carver on Broadway, and Tracy Michailidis will play his wife Lucille. The cast is filled with members best-known from the Shaw Festival: Neil Barclay, Jeff Irving, Gabrielle Jones, George Masswohl, Mark McGrinder, Jay Turvey and Mark Uhre. The score, filled with references to popular music of the period, is conducted by Shaw Festival music director Paul Sportelli and directed by Studio 180 artistic director Joel Greenberg. Previews begin December 30, 2010, and the show opens January 3 2011, running to January 22 at the Berkeley Street Theatre. For more information phone 416-368-3110 or visit www.paradethemusical.com.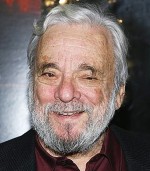 Later in January comes a musical on an equally inflammatory topic: Assassins, with music and lyrics by Stephen Sondheim and a book by John Weidman. The musical opened Off Broadway in 1990 and ran for only 73 performances. Another of Sondheim's musicals structured by theme rather than plot, Assassins uses the stories of nine people who assassinated or tried to assassinate a US president to examine the perverse underside of the American Dream. Killing the most powerful person in the world gives the deluded characters access to instant fame.
The action is set within two frames. The first is the setting itself, a seedy carnival shooting gallery, where the insidious Proprietor invites fairgoers to step up and shoot a president. Within this frame is a narrative frame provided by the Balladeer, who, as in Brecht and Weill's Threepenny Opera, provides the backgrounds of the eight sorry figures under examination. That the Balladeer also plays the ninth assassin, Lee Harvey Oswald, is a further ploy to prevent identification of the actor with his role. Besides this, the production's director Adam Brazier has the actors play instruments, inspired no doubt by John Doyle's famous Sweeney Todd, thus forcing us to view the performances as performances.
Two innovative theatre companies combined forces to produce Assassins last year: Talk Is Free Theatre of Barrie and BirdLand Theatre of Toronto. The show received the 2010 Dora Award for Outstanding Production of a Musical which has led to this revival. The cast combines stars from both Stratford and Shaw: Graham Abbey, Lisa Horner, Trish Lindström and Steve Ross, among others. Reza Jacobs, assistant music director at the Shaw Festival, conducts the score that makes witty use of popular musical styles ranging from the 1860s of John Wilkes Booth to the 1980s of John Hinckley Jr . Performances take place January 8 to 23 at the Theatre Centre, 1087 Queen Street West. For more information phone 416-504-7529 or visit www.birdlandtheatre.com.
Christopher Hoile is a Toronto-based writer on opera and theatre. He can be contacted at opera@thewholenote.com.