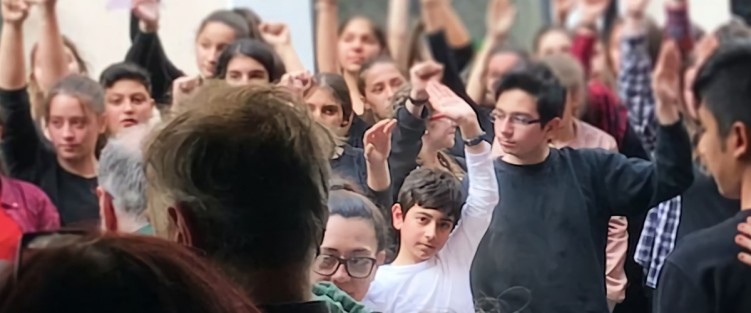 "Is there a radical hope to be found in the humble drama classroom?"
This question was asked (and answered in the affirmative) by Towards Youth, a play by Andrew Kushnir produced by Crow's Theatre and Project Humanity in the early spring of 2019, almost exactly a year before the current COVID-19 lockdown. Originally commissioned through, and inspired by, University of Toronto professor Dr Kathleen Gallagher's research project Youth, Theatre, Radical Hope and the Ethical Imaginary, the play was created from verbatim interviews with drama students in India, Taiwan, England, and Greece, resulting in a production described by Now Magazine as "ambitious, sprawling, and invested with tenacious heart" that captured the imaginations of audiences and critics alike.
In a time when the role of the arts in schools is under budgetary and philosophical attack, this is an exciting and crucial argument to the contrary. Now that – thanks to the ongoing pandemic – almost all live performance has been shut down, we are all feeling the lack of connection and community that live theatre provides. What better time to celebrate and explore the power of drama studies in schools, and the belief that exposure to (and participation in) the arts can not only change individual lives, but empower those individuals to change society for the better?