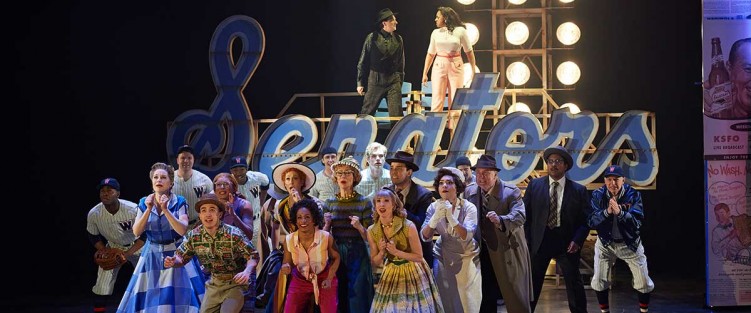 Spring
It is rare when a show exceeds my expectations and even more rare when many shows do. This spring, three shows blew me away with their – very different – strengths.
Damn Yankees: my first reaction after seeing the opening-night performance of Damn Yankees at the Shaw Festival was a desire to tell all the cynics, who don't see the value in remounting the slighter offerings of the Broadway musical canon, to make their way to Niagara-on-the-Lake and take in this show. Yes, this is a slight, rather oddball, musical that gives a Faustian twist to the American obsession with baseball by giving an older fan a deal with the devil to help his home team win. But in the expert hands of director Brian Hill, it is so much more.
Right from the word go the spirit and heart of this production is right on the money. It could have been cheesy and over the top, but it is not. Hill clearly understands the material inside and out and along with his expert creative team sets exactly the right tone and style so that we are taken along the deliciously comic journey, and at the same time gain an increasing recognition of the simple heartfelt values – love, honesty, loyalty – that lie at the heart of the story.