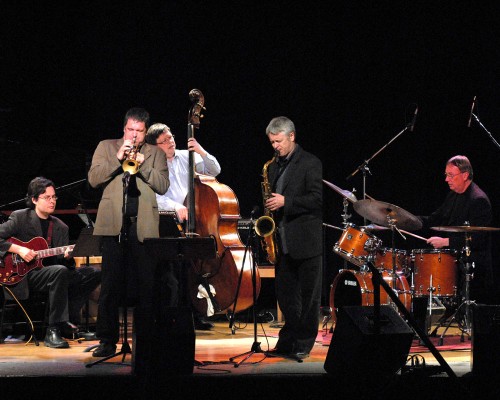 "Playing the changes" is jazz argot (jargot?) for navigating the chord changes of any given piece or tune being played, a hard-earned skill, the challenge of which varies depending on how many chord changes there are, and how complex they might be. It's also referred to as "making the changes," as in playing notes which fit the chords – a sort of entry-level requirement – or "running the changes," which can carry a negative connotation of a soloist robotically playing a lot of notes without necessarily making a coherent musical statement of any melodic value.
However, the difficulty of negotiating the labyrinthine chord changes of, say, Giant Steps, or I Got Rhythm, pale in comparison to the challenges facing jazz musicians during the COVID-19 lockdown of the past three months and counting. "Playing the changes" has taken on a whole new meaning – as in adapting to the catastrophic changes wrought by this virus. These have affected all of us deeply of course, but I would like to address them from a jazz perspective.
I'm slightly reluctant in doing so lest this take on a "woe is me" tone of self-pity, as if jazz players have suffered more than other live performers such as actors, dancers and musicians in other fields. Everyone has surely suffered from the lockdown measures, but as a largely in-the-moment, collectively improvised music – and an economically vulnerable one at that – jazz and its practitioners have been particularly set back by social distancing.