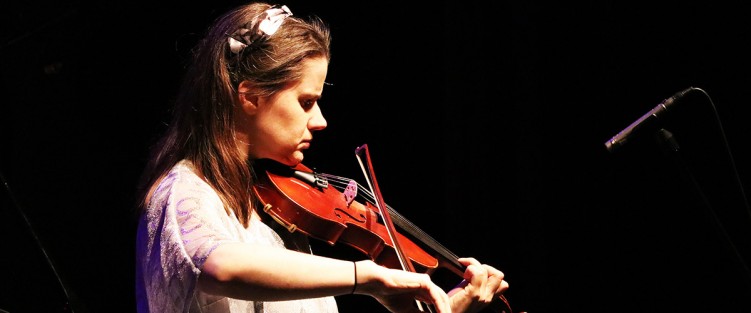 Violinist Susanna McCleary shimmers in a silver top as she strides over the Miles Nadal Jewish Community Centre stage, one hand balanced lightly on the back of her mother, Dorothy de Val. McCleary leads the pair in a rousing rendition of the klezmer piece Hora Marasinei, her brow furrowed in concentration as her bow darts and dances over her violin. De Val replicates her rhythms on the piano, and mother and daughter sway in synchrony.
After their opening act, pianist Michael Arnowitt grabs his white cane and heads into the spotlight. As his nimble fingers plunge into a series of Bach selections, Arnowitt is mesmerized by the music, punctuating the accents with sharp tosses of his head. The final, plaintive note quivers for an eternity in the hush of the room.
This performance on October 15 last year, "An Evening in the Key of B: A Benefit Concert," was a fundraiser for the non-profit organization BALANCE for Blind Adults (balancefba.org), which helps visually impaired clients regain their independence.