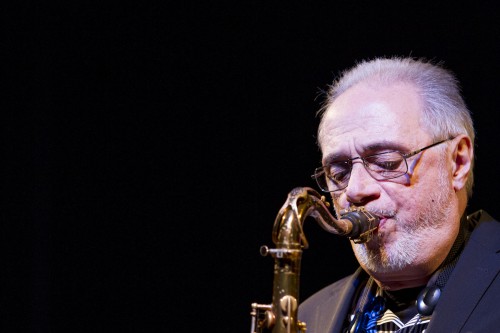 A full-length version of this interview is in progress, please come back soon!
Pat LaBarbera grew up in Mt. Morris NY, the eldest of three musician brothers: the other two are drummer and composer Joe LaBarbera, and John LaBarbera, a trumpet player, composer and music educator. An award-winning soprano, alto and tenor saxophonist, flutist, clarinetist, composer and jazz educator, LaBarbera was a member of the Buddy Rich Big Band from 1967 to 1974, and also Woody Herman's band, before moving to Canada in 1974. A well-loved member of the music faculty at Toronto's Humber College, some of his former students, now colleagues, are Alex Dean, Vern Dorge, John Johnson, Mike Murley, and Kirk MacDonald.
Every September for over 25 years, Toronto jazz audiences anticipate Pat LaBarbera and Kirk MacDonald's Annual Birthday Tribute to John Coltrane. This year's fine celebration was standing room only at the Rex Jazz and Blues Bar (Sept 20 to 22) with an additional show at the Jazz Room in Waterloo on Coltrane's birthday (Sept 23). LaBarbera and MacDonald, with Neil Swainson on bass and Brian Dickinson on piano, were joined by Joe LaBarbera, who flew in for the occasion. And finally, in response to years of requests for a Coltrane Tribute record, they made live recordings of this year's Tribute for release sometime next year.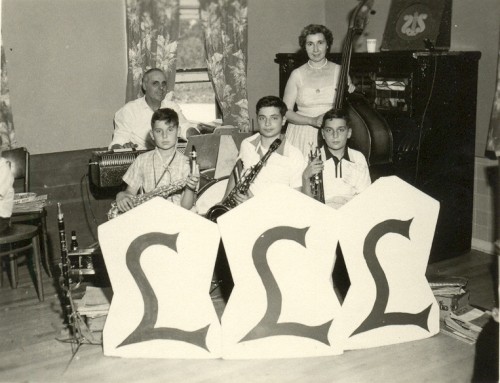 Working musicians in your family? My father told me a childhood memory of his mother taking him to a fortune teller in Sicily where a bird picked paper fortunes out of a box – his said he would be a musician. My father was a stationary engineer for the state of New York who started out working for the railway and then ran a power plant for a hospital. My mother was a nurse at the hospital – I think that's how they met. But my father was also a musician who conducted and played in bands. We had all these instruments in our house: tubas, three pianos, an upright bass, violins, all the saxophones, trumpets. He learned to play first the piccolo and then the baritone horn in a Catholic orphanage band. He wasn't an orphan but when his father died he and his brother went to this orphanage where boys were taught a trade. My father learned to be a tailor but then he got into the band – and after the horn came the clarinet, piano, accordion…
What's your earliest memory of hearing music? That would be students coming to the house to take lessons with my father who also taught music in the house. Young people would come to the house with instruments and they'd go down to the furnace room where the lessons happened, and I'd sit at the top of the basement stairs to watch. I'd have been about five maybe. I guess he charged about 50 cents …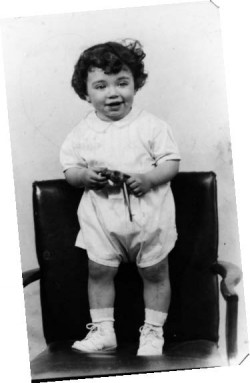 What was your first instrument? The clarinet, and then the alto sax.
Your early experiences of making music with other people? We had a family band – in the 50s and into the 60s. We played at weddings and parties and talent shows. The focus wasn't jazz – that came later. We played pop music from the time and a lot of ethnic music: Mt. Morris was pretty much half Sicilian and half Irish. There are pictures of me playing shows as young as eight and a half or nine, around 1953. The family band finished when I started high school where we started forming our own jazz groups and bands. My mother and father went on to work together in a country band, and my mother eventually stopped playing. My father continued playing drums with a German band into his 80s until he didn't want to drive late at night.
What about music at school? It was my high school music teacher who really got me interested in jazz. He was a bass player – playing dance bands. The school band played for Christmas and spring concerts but then got some of us to perform in a small jazz group, my brothers included. He had this record collection which he brought to school and he'd allow us to take records home, or go to a listening room instead of a study hall. He had Miles Davis' Someday My Prince Will Come. We'd save lunch money and take a trip to Rochester to buy a record – so one of those was On Green Dolphin Street. I will always remember sitting in that listening room and Coltrane soloing – really affected by that.…