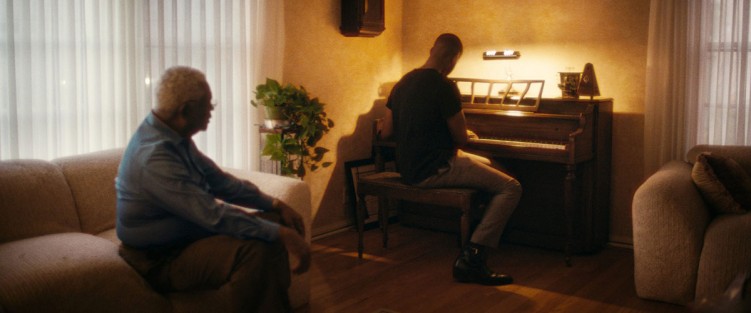 A Concerto is a Conversation is this complex tale of two men – their vision, resilience and successes – told in exactly 13 minutes. In this story of family, transcendence, love and the pursuit of excellence, we follow a young Black American classical pianist and composer, Kris Bowers to the premiere of his violin concerto, For a Younger Self, at the Walt Disney Concert Hall in Los Angeles. The story is told in parallel with the journey of his grandfather, Horace Bowers Sr., from Jim Crow-era Florida to the position of highly successful businessman in California.
Often when I watch films about Black people, I do not recognize myself or anyone I know in the stories and perspectives presented for consumption. I know that film is not always meant to be "the whole truth" or "the story of a people", but what is often presented as Black is a limited trope, is unbeautiful, is a sidekick for a white lead.
This documentary, co-directed by Kris Bowers and L.A.-based Nova Scotia-transplant Ben Proudfoot, counters that vision, centralizing the story of the Black leads without compromise and with what I can only call love.