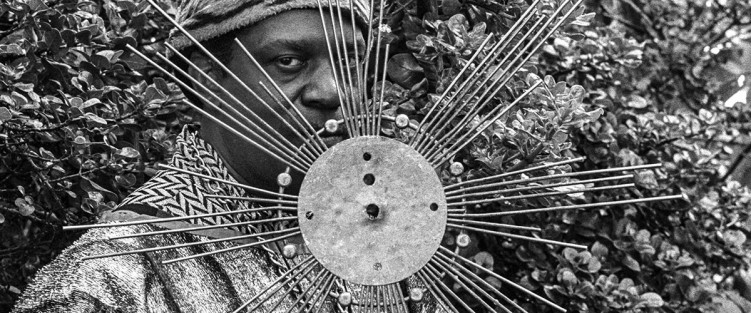 This fall from September 30 to November 25, Hot Docs is streaming the new Tom Surgal film Fire Music: The Story of Free Jazz, which explores the birth of free jazz from the late 1950s to the late 1970s. Presented in-person for one screening at the Hot Docs Ted Rogers Cinema in Toronto on September 29 and now available for at-home viewing through the Hot Docs website, the documentary outlines the early years of a genre that Hot Docs describes as full of "emotion, fire and fury." Whether you're a die-hard free jazz fan, a bebop enthusiast, or an occasional jazz patron, Fire Music is not to be missed.
I was glad that the filmmakers didn't bite off more than they could chew: Fire Music demonstrates some initial outgrowth from the free jazz scene, but predominantly outlines on the establishment of the genre, focusing on the contributions of Ornette Coleman, Cecil Taylor, John Coltrane, Sun Ra, and Albert Ayler. One of the film's assets, however, is that it also features voices who have not traditionally been in the spotlight, such as Joseph Jarman, John Tchicai, Ingrid Sertso, and Sam Rivers. One of the most special moments is in the section "The Big Apple Reckons," where we get to hear stories from saxophonists Prince Lasha and Sonny Simmons. Their 1963 album The Cry was a new and welcome discovery for me. Extensive historical footage from Don Cherry, Eric Dolphy, and Rashid Ali brings us the film's greatest strength: the capturing of an oral history. Stories that are slowly being lost are retold here—and better yet, they are told from the mouths of artists who were present, anywhere from Paris in 1968, from the Loft Scene, or playing at the Five Spot Café.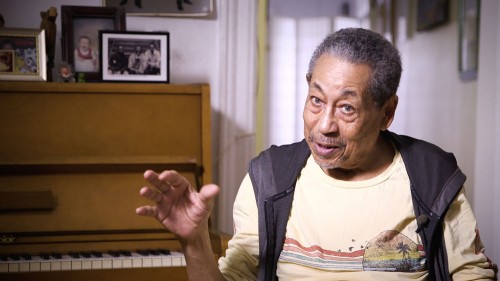 Regrettably, the extraordinary stories are interspersed with unfortunate commentary recently recorded by critic Gary Giddins, who has confusing things to say about the musicians and their music. Giddins' contributions are saved by composer and pianist Carla Bley, who has insightful anecdotes about being a musician in New York at the time. The film is scattered with inspiring compositions by Lin Culbertson, and with intriguing visuals, which were often kaleidoscopic and set the tone for the film. Fire Music also includes many canonical clips that many free jazz lovers will have seen, including shots of Cecil Taylor in the 1981 Canadian documentary about free jazz Imagine the Sound, which was filmed entirely in Toronto.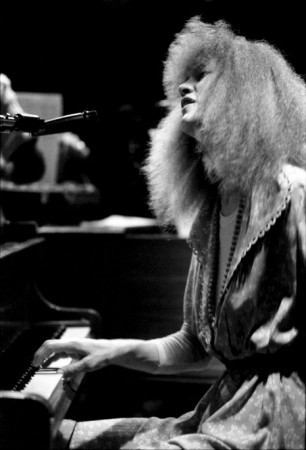 While the historical clips are extremely powerful, I was surprised that the filmmakers didn't include any new interviews featuring people who are alive today, and who were essential to the birth of this music, like Pharoah Sanders or Archie Shepp. Plus, while I can appreciate hearing from historical voices, they missed an important opportunity to speak to people who play this music today.
Although Fire Music only covers a couple decades of this essential music, it is quite thorough in its approach, and travels all over the US and Europe. Pulling together significant early stories from the history of the free jazz genre, the film truly contains something for every type of jazz listener.
I was thankful to have stuck around until the credits were over, to hear one last word from Eric Dolphy: "When you hear music after it's over, it's gone in the air. You can never capture it again."
Hot Docs is screening Fire Music: The Story of Free Jazz online until November 25. Details and tickets for viewing the film are available at the Hot Docs online box office.
Meghan Gilhespy is a vocalist, teacher, and writer from Vancouver, based in Toronto. She is currently pursuing a Doctorate of Musical Arts in Jazz Studies at the University of Toronto.