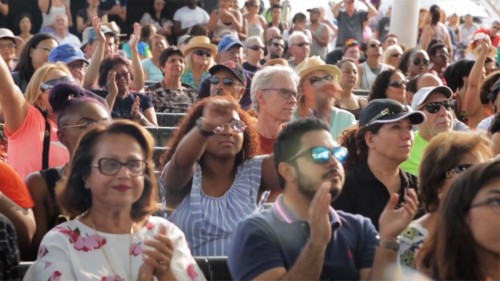 Established in 1997 by Toronto music curator Alan Davis, Small World Music Society has for years maintained its position as one of the city's premier presenters of culturally diverse music. All in, they reckon they have presented and partnered on close to 800 concerts and related events in venues ranging from top-tier concert halls to their own venue, from outdoor festival stages to clubs across Greater Toronto, making SWMS one of the this country's most significant global music presenters, reaching audiences of many kinds.
Full disclosure: I first met Davis when he was a programmer at The Music Gallery, probably back in the late 1980s. Later on he joined Gamelan Toronto, a community music group I started in 1995; in fact, one of Small World Music's first projects, in 1997, was to present the Gamelan Summit Toronto, a ten-day festival of which I was the founder and artistic director. I have also performed as a musician at SWM-produced concerts since. And over the last decade I've followed various aspects of Small World Music Society's programming and evolution here in The WholeNote. One example was when its Small World Centre, a hub for the culturally diverse arts community, opened six years ago; another was my summer 2017 World View column about the 2017 launch of Polyphonic Ground, a multi-organization umbrella group of ten GTA-based music presenters working collaboratively to showcase the voices and sounds of Toronto's global music scene.
So I was all ears when, early this year, SWM announced not only its annual springtime Asian Music Series, but also an ambitious Global Toronto conference. It was all set to go in May as a showcase for select culturally diverse Canadian musicians, plus a place where Canadian and international buyers could meet, greet, hear and book them. Then the COVID-19 crisis suddenly locked (almost) everything down, and both those events were cancelled. End of story it seemed.