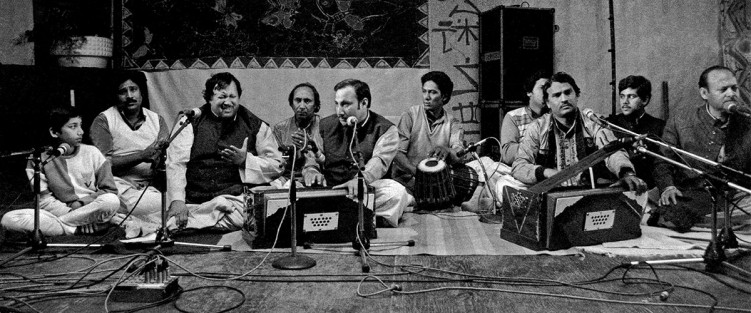 Twenty-five years is a respectable milestone for an organization dealing with culturally diverse music, and Toronto's veteran leader in this category, Small World Music, is celebrating in style. It has launched "25 for 25", an ambitious yearlong festival, with the initial September 13 to 19 event lineup consisting of eight online and in-person concerts, plus a panel discussion, Beyond Community, co-presented with BLOK (Eastern European music summit). Three of the events are online, three in-person at Lula Lounge and the rest at DROM Taberna with its patio/parking-lot stage; the musicians being showcased range from emerging to well-known, and include both local and international talent.
The Founder's Journey
When I reached Alan Davis, Small World Music's founder, on his cellphone he was relaxing at a Georgian Bay cottage, BBQ-ing and soaking in the last hot days of summer. His comments in our wide-ranging talk on his "baby," Small World Music, were understandably framed within his founder's perspective. He was eager to share thoughts on his music curating career, with its roots going back to his days at Toronto's Music Gallery beginning 35 years ago.
As long as I've known Alan, his passionate appetite for musical exploration and expression has been fundamental. I reminded him that he was among the first cohort to join Gamelan Toronto in 1995 when I was invited to organize that large community music group by the Indonesian Consulate General, Toronto. "It's very funny that you mention that," he replied, "because I literally just had a conversation about it with a new friend last evening, ... about my music practice and how it intersects with Small World, about playing gamelan at the Indonesian Consulate."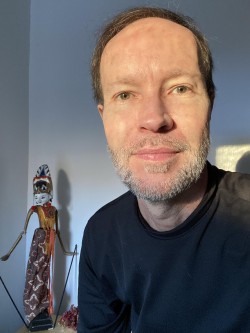 Going further back, Davis grew up on rock music and came to love jazz, appreciating its complexity and nuance as a kit drummer. "Frankly, I was never a trained musician, but was intuitive and very enthusiastic. In fact right now at the cottage I have my clarinet, darabuka, cajon and glockenspiel, and a good friend is coming tomorrow with his bass guitar, keyboard and accordion to jam. So I'm still doing and thoroughly enjoying music all these years later!
"I think it's not an exaggeration to say that to a certain extent I channelled my desire and passion to be a musician into Small World. I probably realized I didn't have what it took to be a professional musician, but putting music on stage gave me almost the same feeling. That musical charge never gets old."
Small World origins
The impetus to start Small World didn't arise from nothing, David tells me. "It really started well before SW, because while working at the Music Gallery in the late 80s and 90s I had an opportunity to put music from other cultures on its stage. Coming from a rock background, I discovered this music through people like Brian Eno and Peter Gabriel, especially through the latter's WOMAD festival, which was a huge personal influence."
Among his pivotal memories, he says, is watching the Nusrat Fateh Ali Khan family qawwali party at Harbourfront Centre's WOMAD. "I found myself watching them in performance in an intimate room where I was no more than ten metres from the star singer himself, being profoundly moved. I realized I may not understand what he was saying but the spirit and energy in the room was so powerful that it left a lasting impression. It really opened my eyes, ears and mind to the power of 'pure' musical experience.
"Essentially what it came down to was that I was learning about what was going on in the world outside my own purview, my own culture. Furthermore, I wanted to share that powerful experience and I had a platform to do it at the MG. So that's where I started."
After a decade at The MG it was time to move on, he says. "Coincidentally, it was exactly at that moment when Montreal booking agent and friend Patrick Darby called and suggested I arrange a concert for a touring Vietnamese group on my own. I'd never considered such a thing, so I slept on it. But in the spring of 1997, I presented the first concert under the name Small World featuring the Vancouver Vietnamese duo Khac Chi, along with a Georgian choir. That's the concert I'm tagging as the beginning of our 25-year run."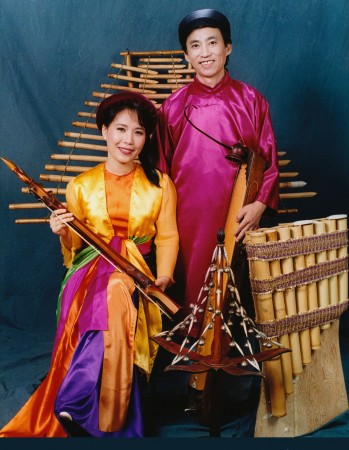 Next steps
Our conversation turns again to November 1997, when he and I collaborated on the Gamelan Summit in Toronto. "SW was still in its infancy," he says, so it was actually a very ambitious project with over 75 performers from across Canada and the US playing in three Harbourfront concerts and participating in a week of workshops at the Indonesian Consulate General. Luckily it turned out to be a tremendously successful 'kickstarter,' if you will, showing everyone that we're capable of bigger and bolder endeavours. It led to more growth."
But it wasn't all smooth sailing by any means. "Up until the 2000s I was running everything out of my house. It was a one-man shop where I was doing everything. A moment which illustrates that was at a show at The Reverb at Queen and Bathurst where I booked an awesome Tuvan rock band called Yat-Kha. Naturally, I was doing box office (that is after I had shopped for food for the band, because I didn't have a volunteer pool at the time). But when I looked at the mere handful of people in the room I felt totally despondent, thinking, 'Why am I doing this? Nobody really cares.' Ready to throw in the towel, at those low moments I really wondered what the hell I was doing. But then you persevere."
An important milestone, he says, was getting SW's first Trillium grant which enabled him to rent office space, to hire an administrator, to formalize the SW structure, and to move SW out of his house. "Let's not forget that those early years were marked by tremendous sacrifice. As you'd remember, the arts were a place of poverty; we lived in a culture of poverty. We were the last to be paid; everything had to be paid first, the artists, marketing and venue. Fortunately things have changed substantially. Today SW is doing comparatively well, with a team of around a dozen people."
Another turning point in SW's growth was his connection to top Iranian artists through two close friends. "Through them I was able to present the great vocalist Mohammad-Reza Shajarian, and virtuoso kamancheh and setar player Kayhan Kalhor and their colleagues on major stages."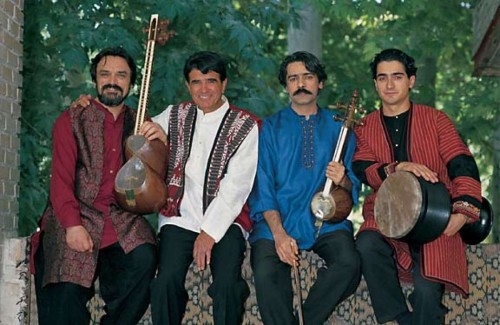 Suddenly SW was functioning at an entirely other level in terms of audience exposure, professionalism and revenue. "We took them to the Toronto Centre for the Arts, sold out shows there, and the next year to Roy Thomson Hall. On the other hand as you know too, doing concerts for Canadians is one thing, but doing them for internationals is another entirely. Suddenly you're talking about visas, hotels, transportation, accommodation, hospitality, special meals and international currency exchanges."
All the stress he took on was exhausting at times. "For instance, at that Toronto Centre for the Arts sold-out Shajarian show, I sat in an usher's chair at the back because there were no house seats – thankfully. But when the wave of emotion from the band on stage reached me, I literally began to weep from feelings of being overwhelmed, combined with release and relief offered by the power of the music. At the intermission a woman I knew well came up and said, 'Congratulations. But have you been crying?' 'Yes, I guess I have,' I confessed. I still can't help feeling very emotional when I tell these stories. I still can't say what made me keep doing it. Insanity or sheer passion for the music?
From there to here
Two major factors have changed the Toronto scene substantially since those early years, he explains, dictating that SW change shape. "For me the key change is that SW today is a more diversified organization, in which presenting is only one thing that we do," he says. He points to two key changes. "First of all, in the last two decades other organizations have entered the arena. Today we have the Royal Conservatory, Koerner Hall, Aga Khan Museum and others who can put diversity on stage and make money at it. … It was a pretty open field back when I started. Today it's a more competitive and thus difficult environment."
The second factor he points to is that the communities themselves are much more organized and better equipped to do it themselves. "In this context Tirgan comes to mind. It's the largest Iranian festival in North America happening right here in Toronto. It's clear the Persian community doesn't need SW's help. They can deal with it themselves. Community music presentation has shifted significantly over the years."
One way SWM has responded to this changed situation has been with intensive strategic planning, an area where he points to SW's new executive director Umair Jaffar's pivotal guidance in formalizing what they had been doing before. "A good example is artist development. I've always helped, advised, mentored and tried to nurture artists who come to this country and are launching their careers. Now we have a structured program like Emergence that has funding just for that."
Another pivotal moment for the company happened in 2014 when they opened the Small World Centre in the Shaw Street Artscape building. "Although the room is small, it has provided a platform for many young and emerging artists to stage their first professional show, also a place to do high quality audio recording and shoot video. Today we have a near state-of-the-art video production facility by virtue of the emergency COVID funding from various funders."
But some things don't change, even after 25 years. "Even during times when the challenges feel overwhelming, a special, sometimes transformative moment for me begins when the band goes on stage. It's particularly when the audience gets up to start dancing or roars its approval that I can really relax and get the sense of, 'Oh yeah, this is why I do this.' And it still feels beautiful every time … it still feels beautiful every time."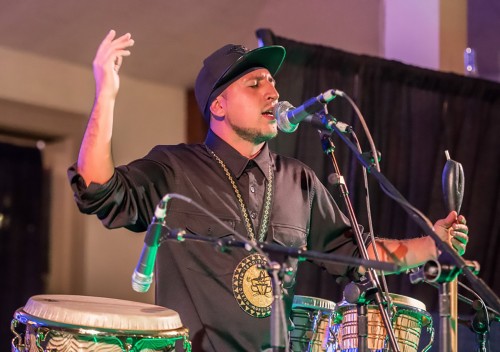 Returning for a moment to the first eight events of SW's "25 for 25", Beny Esguerra and New Tradition Music, based in Toronto, close the lineup with a Sunday, September 19 concert at Lula Lounge. Esguerra mashes up bilingual socially conscious spoken word, Columbian kuisi bunsi (flute), turntablism, beatboxing and salsa with Afro-Cuban and Colombian drumming. Opening the evening is Nimkii Osawamick from Wiikwemkoong, Unceded Territory in Ontario, a renowned hoop dancer and drummer/singer who blends traditional singing, drumming and dancing with contemporary music and modern dance.
Please visit the Small World Music website for detailed information on the musicians, venues, tickets and times.

Andrew Timar is a Toronto musician and music writer. He can be contacted at worldmusic@thewholenote.com.