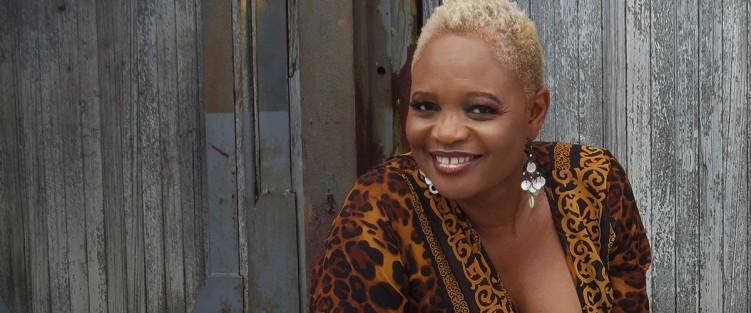 The way Linda Litwack tells this chapter of the Denise Williams story, she and Williams (who have known each other since about 1990, when Williams joined the Toronto Jewish Folk Choir as their soprano support singer/soloist) bumped into each other at the premiere, in October 2015, of David Warrack's ambitious oratorio Abraham at Metropolitan United Church. (Litwack was the publicist.)
"It involved Jewish, Christian and Muslim singers, instrumentalists and dancers in a celebration of the father of the three major monotheist faiths," Litwack explains. "There we encountered Salima Dhanani, a lively, young (compared to us anyway) woman, who told us about her Ismaili Muslim youth choir, and said she wanted them to learn some Yiddish songs. That hasn't happened yet, but we started a series of meetings that has ultimately led to our organizing this concert. As producers, in honour of the common founding father of our backgrounds, and the circumstances of our first meeting, we called ourselves Children of Abraham – even though we have always intended for this to be a secular concert, not religious."
Antiguan-born, Canadian soprano Denise Williams is a bridge builder in all kinds of ways: a true crossover artist comfortable with opera, oratorio, lieder, 20th century art song, spirituals, musical theatre and jazz; a founding member of, and soloist with, the Nathaniel Dett Chorale (most recently as Monisha in their concert performance of Treemonisha at Koerner Hall); soprano soloist in David Fanshawe's African Sanctus with both the Pocano Choral Society in Pennsylvania and with the Toronto Mendelssohn Choir; trail-blazing soprano Portia White in in the world premiere of Lance Woolaver's Portia White: First You Dream, for Nova Scotia's Eastern Front Theatre in 2004; and an accomplished solo recitalist with venues such as Massey Hall, the St Lawrence Centre, the Toronto Centre for the Arts, and concert venues in the US and the Caribbean under her belt.
Her introduction to Jewish music via the Toronto Jewish Folk Choir sparked a strong musical connection; it also led, over time, to her witnessing and participating in not always easy dialogues between Black and Jewish cultures.
"I have an always growing interest in celebrating artistic harmony with other communities and cultures and in building bridges, which I will continue to explore," Williams says. "Growing up in the inner city of Toronto, I have embodied the multicultural music community all my life: singing and teaching, reaching out. A large part of my motivation is simply the understanding that comes from connecting."
Walk Together Children, one of her most popular programs, arose from that sense of motivation. It has been performed at the Toronto Centre for the Performing Arts and was broadcast from the Glenn Gould Studio on CBC Radio's Music Around Us. In various iterations it has been performed at Ashkenaz (Toronto's Jewish music festival), the Yiddishland Café, and more recently, last October, three performances in Stratford's SpringWorks Festival, for which the repertoire included traditional African song, spirituals, Ladino, Yiddush and traditional Antiguan repertoire and more.
It would be tempting to paint the upcoming Children of Abraham production of Walk Together Children: A Cross-Cultural Concert Celebration at the Toronto Centre for the Arts, October 14 as some kind of grand culmination for the project, but by its very nature, it is a show destined to remain a work in progress, an in-the-moment snapshot of a lifelong mission.
The list of participants for this performance tells the story of where the show is at right now: slated to join Williams, at time of going to press, are pianists Brahm Goldhamer and Nina Shapilsky, percussionists Sam Donkoh and Daniel Barnes, winds player Ben MacDonald, and a choral contingent of Ismaili singers, led by Salima Dhanani. Guests include tenor Mitch Smolkin, sitar player Anwar Khurshid (composer of music featured in the Oscar-winning film Life of Pi and Kama Sutra), tabla player Jaswinder Sraa, pianist Babak Naseri, and dancers Shakeil Rollock and Geneviève Beaulieu. M.C. is dub poet Clifton Joseph, and First Nations singer/songwriter Aqua Nibii Waawaaskone will open the afternoon.
And after that? Short answer: Denise Williams will continue to live a multifaceted, committed musical life. No Strings Theatre, which aids youth in developing their performing arts skills, on and off stage, and where Williams is artistic director, will be an ongoing part of the picture; her role as a private voice teacher, a mainstay for over 25 years, an M.A. in Community Music at Wilfrid Laurier University (for which this project serves as a capstone) will be part of at least the short term future.
"I also have a few interesting pending projects in Cuba," Williams says. "Working with a youth choir/orchestra, an adult ensemble (Orpheo de Santiago), and a performance opportunity with the symphonic orchestra of Santiago de Cuba. Understanding of other cultures that are around us, in our community, that form our pluralistic identity, striving for unity through inclusion. That is what motivates me."
More information about Walk Together Children: A Cross-Cultural Concert Celebration is available at denisewilliamssoprano.com. Tickets are available at Civic Theatres Toronto box offices and at Ticketmaster.
David Perlman can be reached at publisher@thewholenote.com.