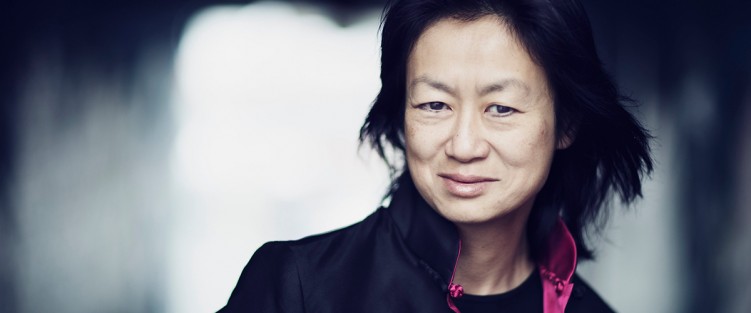 One of Canada's busiest conductors is just back from Hong Kong, where she conducted Don Quixote from a COVID-proof orchestra pit. She spoke with Lydia Perović via Zoom from her home in Guelph.
LP: Hi Judith Yan! Oh, what's that artwork behind you?
JY: This here is a print of Jackson Pollock. But then this round one here, this is our favourite. It's by a Guelph-area artist, Chelsea Brant; we have two of her works. She's fabulous. And this one over here, that's by Amanda. [Yan's partner Amanda Paterson, the artistic director of Oakville Ballet and Oakville School of Classical Ballet] And then there's the dog, have you met the dog? Mexxie, come here buddy, come say hi! He's the best.
(Mexx the black and white Shih Tzu comes into the frame, checks out what's going on.)
What were the last eight months like for you? I expect you had a busy start to the year, and then mid-March happened!