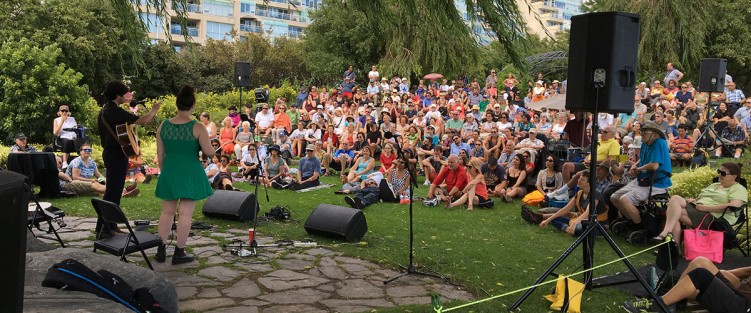 Anyone who witnessed the first concert in June 2001 – a miserable rainy evening with only a handful of people in the audience – might have been forgiven for thinking the Summer Music in the Garden series was doomed to failure. But that first concert didn't daunt Tamara Bernstein, the founding artistic director of the series. Nor were the audiences deterred. In its 20-year history, the free concert series grew to become one of the most popular on the Toronto summer festival roster.
By its name, you would think that a venue called the Toronto Music Garden was made for live music, but that wasn't the case. Perched on the inner harbour of Lake Ontario near the foot of Spadina Avenue, and designed in consultation with famed cellist Yo-Yo Ma, the Toronto Music Garden interprets, through the landscape of its six different garden sections, the six movements of J.S. Bach's Suite No. 1 in G Major for Solo Cello.
It's an idyllic natural setting with the breezes off the lake and the rustling of the trees, or so it seems, but for some of the performers it could be both a blessing and a curse. Flamenco dancer Esmeralda Enrique, who has been a regular performer there from the early days of Summer Music in the Garden, remembers how challenging those first performances were.