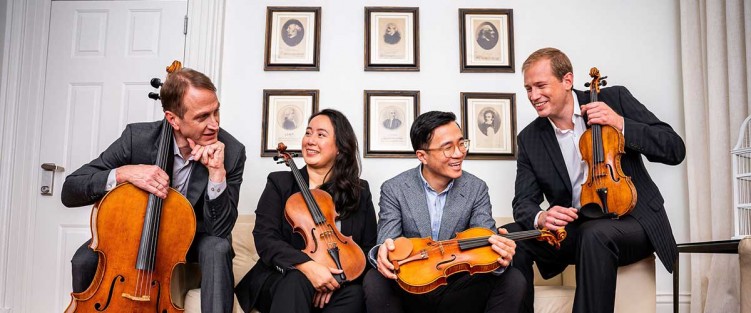 Toronto Summer Music (TSM) is back, bigger than ever – July 7 to July 30 – with "Inspirations" as its theme. Toronto's go-to summer classical music event will present an ambitious program of 26 mainstage concerts. Eight of them will showcase the TSM Academy Fellows and Mentors, highlighting one crucial aspect of the festival's mandate – to offer high-level training to emerging musicians. The details of those eight Regeneration concerts will be announced in June; the contents of the other 18 were made public in late April.
I took the opportunity in early May to discuss the "Inspirations" theme with TSO concertmaster Jonathan Crow, now in his sixth year as TSM's artistic director. (This interview has been edited for length.)
WN: In the festival release, you describe inspiration as "deeply motivating moments that connect us to one another." Given that the backbone of Toronto Summer Music is the TSM Academy with its Mentors and Fellows, there is clearly a wealth of inspiration to be had, in any TSM season, in terms of teachable/performing moments. But how did you make the leap from that to basing the whole festival on that theme?
JC: I don't think the leap came about because of one specific moment, but rather from thinking about how we've put together themes these last five years at TSM. There are so many things that come into play when tying music together – the specific reasons for the composition, the actual inspiration of the composer, the meaning of music to the artists… I thought it might be interesting to explore more explicitly the reasons behind how we program great music.