Here on the island, there's artistic blood in everybody. I mean, everybody somehow sings and dances and carves and – or plays an instrument. And there's nothing more natural and more true to the human being than art and music. – Mahani Teave
Mahani Teave [Tay-AH-vay] – who makes her Koerner Hall debut at 3pm on October 1 as part of her first North American tour – is the sole professional pianist on one of the most remote, inhabited islands on Earth, Rapa Nui (Easter Island). There she heads the island's only music school. She's living a remarkable story.
Born 40 years ago to an American woman and a Rapa Nui musician,Teave spent her formative years on the far-flung island, 3600 km from Chile. At six, Teave took ballet lessons and studied the piano; the music that accompanied the ballets became her introduction to classical music. (Among her piano heroes are Emil Gilels, Sergei Rachmaninoff, Ignaz Friedmann and Dinu Lipatti.) When the teacher left the island, Teave was nine and her considerable talent was noticeable. The family moved to Valdivia in southern Chile where she studied for six years. On her way to audition for a music school in Cologne, she attended a masterclass by Cleveland Institute of Music (CIM) faculty member Sergei Babayan (Daniil Trifonov's mentor), whose mastery so impressed her that she chose Cleveland instead.
After studying at CIM and Berlin's Hans Eisler Music Academy and winning the Claudio Arrau International Piano Competition in 1999 and later being selected as a Steinway & Sons artist, Teave seemed set for a sparkling international career. Instead, concerned with the lack of music training in her homeland, she returned to Easter Island, establishing in 2012 a tuition-free school for classical and traditional music.
Her story continued in 2018, when a Seattle-based software magnate and collector of rare violins visited the school where he was astonished by the enthusiastic students and Teave's skill at the piano. Discovering that she had never made a recording, he arranged for her to make an album in Seattle, the proceeds of which go directly to her school. The result was Rapa Nui Odyssey, a recital of Bach, Handel, Chopin, Liszt, Rachmaninoff and Scriabin, as well as a traditional Rapa Nui song. It reached No.1 on the Billboard Traditional Classical Chart.
In 2021, she appeared in an NPR Tiny Desk Concert from the school. Sitting with a flower in her hair in front of an upright piano with the hammers exposed, she played Handel and Chopin with an unadorned naturalism and clarity that touched the music's core – no schmaltz,
Conducting a tour of the school, she explained that the structural walls were constructed from tires and earth. The building used six years of garbage left by tourists, tin cans and empty bottles. It took one and a half years to construct and is environmentally friendly – its sustainability aims to set an example for the world.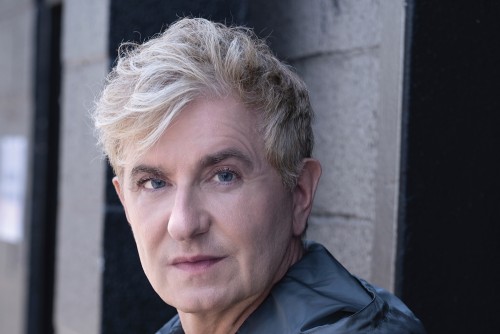 TSO YEAR 101
After the successful celebration of its 100th anniversary, the Toronto Symphony Orchestra looks forward to reaching new heights as its second century takes hold. The 2023/24 season opens September 20 and 21 with Stravinsky's The Rite of Spring, one of the most significant works ever written, a revolutionary piece of music that showcases rhythm to the level of a Beethoven symphony while marking the renewal and power of spring, casting its long, influential shadow over much of the 20th century.
Gustavo Gimeno, his contract extended to the 2029/30 season, is back with his own sense of rhythm, with particular emphasis on the clarity of his musical vision. Pianist Jean-Yves Thibaudet is guest soloist in Gershwin's Concerto in F, the composer's marriage of jazz and classical music that was controversial in its own right in the 1920s.
Gimeno returns September 28 to 30, this time with Seong-Jin Cho (who won the memorable Chopin Competition in 2015) performing Ravel's wondrous Piano Concerto for the Left Hand. The program closes with Scriabin's mystical The Poem of Ecstasy.
Ravel and Gershwin admired each other. When Gershwin met Ravel in New York in 1928, he asked about studying with the French composer. Ravel reportedly replied, "Why would you want to be a second-rate Ravel when you can be a first-rate Gershwin?"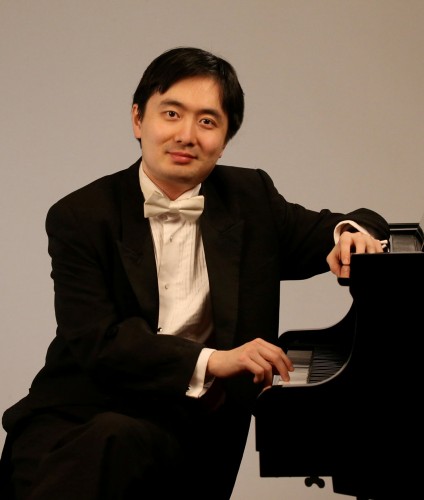 NIAGARA SYMPHONY ORCHESTRA YEAR 75
Celebrating its 75th year, the Niagara Symphony Orchestra (NSO) has been an arts beacon and cultural treasure in the Niagara Region since its beginnings as the St. Catharines Civic Orchestra. It has grown from a small community ensemble into a fully professional orchestra of over 50 musicians. The NSO Is dedicated to enriching the quality of life in the Niagara Region through diverse programming and a broad range of educational initiatives. Canadian conductor Bradley Thachuk, entering his 14th season as the NSO's music director, is known for being able to work in classical and rock realms of music.
Their Diamond Anniversary Season begins at 2:30pm on September 17 with Dinuk Wijeratne's fanfare, Yatra. Canadian pianist Sheng Cai brings his growing reputation to Rachmaninoff's ever popular Piano Concerto No.2, a piece that defines romanticism. Dvořák's Symphony No. 9, "From the New World," one of the Czech composer's most melodic large-scale works, completes the season opener.
"Walking through the Fire" is an intriguing multimedia event unlike any other. From Métis fiddling to an East Coast kitchen party, to the drumming of the Pacific Northwest, this is a chance to experience the beauty and diversity of music from Turtle Island/Canada. Award-winning First Nations and Inuit artists perform with Juno Award nominees Sultans of String and a host of others on September 30 and October 1. A concert that fits the times.
Paul Ennis is the managing editor of The WholeNote.