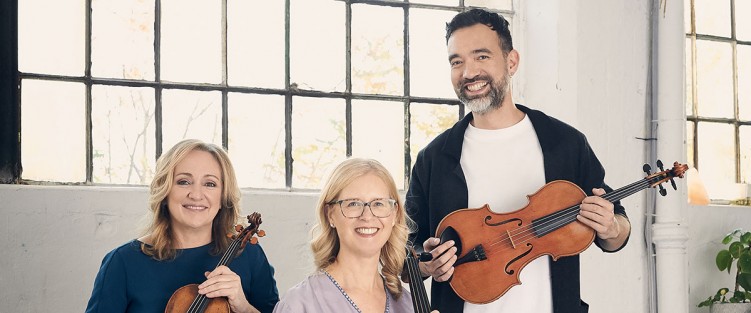 Trio Arkel – Marie Bérard (concertmaster of the COC Orchestra), Rémi Pelletier (associate principal violist of the TSO) and Winona Zelenka (assistant cello of the TSO) – are celebrating the tenth season of their concert series and we at The WholeNote were curious about how a string trio could thrive despite obstacles ranging from COVID-19 to the departure of founding member, violist Teng Li. The following email conversation with cellist Zelenka and violinist Bérard, took place in mid-January.
WN: What was the origin of Trio Arkel? What brought you two together originally with violist Teng Li?
Winona Zelenka: It was a kind of synergy that was surprising when we played our first concert back in 2008 at the same venue we play in now – Trinity-St. Paul's – before Jeanne Lamon Hall was built. Our combination was an experiment, but we found that our three points of musical expression combined in an interesting way, and I think we were intrigued.
Marie Bérard: Gradually we came to realize that we wanted to spend more time playing together but also collaborating with other musicians and the idea of having our own series was born. In 2013, ten years ago, we started out in the Church of the Holy Trinity next to the Eaton Centre, in the heart of the city, and we were there for a few years before switching to St. Paul's Centre.
When did Teng Li leave the group? Please describe the search for her replacement.
MB: Teng won the extremely coveted position of principal viola in the Los Angeles Philharmonic and although she had such strong ties to the Toronto music community, she couldn't pass on such an opportunity.
WZ: Yes, it was in 2018, and it was a difficult thing for us, much as we were thrilled for her to win such an important post. The delicate balance and ease we had achieved was special, we felt. We played with many great musicians while we worried about finding that ease again. But then…
MB: Rémi came to the Toronto Symphony from the New York Philharmonic; for him it was a return to his Canadian roots. We read trios with him soon after, feeling an instant kinship, and we haven't looked back. Our rehearsals are filled with good cheer and mutual support and we are all aware of how special a gift that is.
WZ: There is a unique warmth to our sound, we feel, and lots of joking around and talking about adventures, especially his. He has many interests – he's a sushi chef and an enthusiastic traveller – he gives a lot as a person and as a musician.
How did you cope during COVID? What was the experience of pivoting to an online video format for two years like for you?
MB: The first casualty of COVID was the cancellation of our May 2020 concert, which was such a disappointment. We quickly rallied and realized that since we had been recording all our concerts, streaming them on demand was a logical solution during the lockdown. At first, we found that playing with masks and without an audience was a strange experience but being able to play music at all was a blessing in those days so we just charged ahead and felt that recorded concerts were better than no concerts at all.
WZ: We put on our bravest smiles; a concert I'll never forget is the one in the spring of 2021 with Russell Braun, recorded with no audience and plexiglass shields separating him from us and us from Carolyn, his wife who is his pianist: but it was still amazing and I don't really know how we all did it. Music is that powerful – but it was very strange.
MB: The return to live concerts was very emotional and we all realized how much energy we get from an audience, something the pandemic taught us never to take for granted.
How do you compensate for the fact that the string trio repertoire is less well known than the string quartet repertoire?
WZ: Marie is the programming genius, and she's discovered many unknown and lesser-known gems in the repertoire.
MB: A lot of the trio repertoire has been wonderful to discover specifically because it is not as well known as the quartet repertoire. We found some lovely jewels, music that is very satisfying to explore and that our audiences seem to be excited to discover; some examples are Taneyev, Françaix, Gubaidulina, Schoenberg…
Please describe the eclectic and collaborative nature of your programming. You often begin a concert with a string trio before pivoting to larger chamber music works.
MB: There are a few different ways in which our programs come together. Sometimes it is our guests who propose a particular piece and we build around that, sometimes with a theme which could be music of a particular country or we find that sometimes a set of two very contrasting pieces can inform each other, providing a reflection for each other in a sense. On other occasions it is just a particular desire to play a much-loved piece that sends us looking for a guest who we feel would bring the right flavour to the piece.
WZ: Being such an expert on the operatic repertoire and knowing so many wonderful singers, Marie has found some amazing vocal works to showcase as well, such as Jake Heggie's Into the Fire or Respighi's Il Tramonto; I've also loved some of the crazy things like Black Angels by George Crumb where I got to hit a gong.
MB: That was a specific idea that came suggested by a colleague; one of the great things about the collaborative nature of chamber music is the excitement we can give each other in the planning of what journey to take on each program.
How were your upcoming concerts of March 12 and May 28 designed? The May 28 concert is filled with unusual repertoire. How did you select it?
MB: We've long wanted to perform Oliver Knussen's Cantata as it has at its core a string trio and the composer was a dear friend. The Mozart Oboe Quartet, such a superb example of Mozart's genius, was a natural companion. We then will complete our March 12 program with trios by Taneyev and Sibelius.
The meat of the May 28 program, the Strauss Metamorphosen, is this great reduction for seven players and since we have a bass player among us we looked for a somewhat less-perennially played piece than the Dvořák or Trout quintets, introducing [composer George] Onslow to most of our audience.
WZ: We want to always program from our own repertoire of course, so this seemed like a good occasion to include three wonderful smaller pieces that are almost more like encores, but with this program will showcase the eclectic nature of music for string trio.
Visit Trio Arkel's website and YouTube channel for more of their content!
QUICK PICKS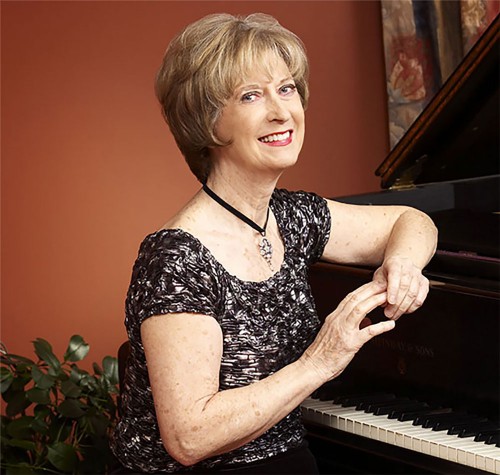 FEB 12, 2PM: British-born pianist Valerie Tryon who has made Canada her home since 1971, has a fondness for the Hamilton Conservatory of the Arts' Black Box Theatre, giving an annual recital around Valentine's Day for several years: this year, Chopin in the first half, followed by John Ireland, Ernst von Dohnányi and Franz Liszt.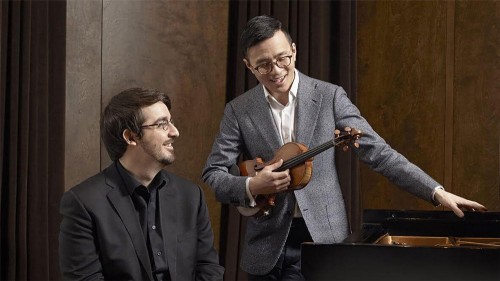 FEB 12, 3:15PM: Mooredale Concerts presents violinist Andrew Wan, concertmaster of the Orchestre Symphonique de Montréal and pianist Charles Richard-Hamelin, silver medalist at the 2015 International Chopin Piano Competition. Expect warmth and intimacy in sonatas by Schumann, Medtner and Franck.
FEB 17, 7:30PM: The TSO and conductor Gustavo Gimeno return to Massey Hall with Tchaikovsky's Symphony No.5 (which the orchestra played in 1923 at their first-ever concert). María Dueñas is the soloist in Bruch's ever-popular Violin Concerto. The 20-year-old Dueñas, makes her Deutsche Grammophon recording debut in May with Beethoven's Violin Concerto.
FEB 18, 2PM: Five at the First's latest presentation features music scored for an unusual combination of instruments – Susan Hoeppner, flute; Rachel Mercer, cello; and Angela Park, piano.
FEB 22, 6:45PM: Louis Lortie will play Berg's Piano Sonata Op.1 as his contribution to the TSO Chamber Soloists' pre-concert performance - free to ticket holders for that evening's 8PM main event. The 8PM program, FEB 22, 24 and 25, features conductor Sir Andrew Davis' arrangement of the Berg sonata, and Lortie in Mozart's heavenly Piano Concerto No.23 K488.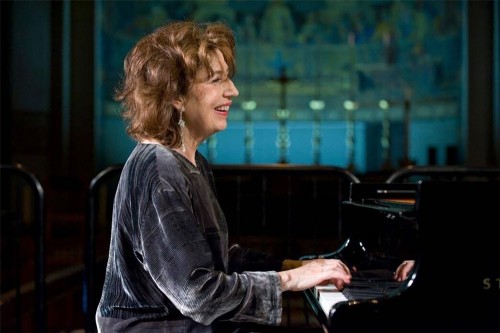 MAR 5, 3PM: Imogen Cooper's marvellous Koerner Hall program includes Beethoven's Sonatas Op.109 and 111 and a handful of Liszt from a pianist Sir Simon Rattle calls "one of the greatest musicians England has produced. Mozart, Schumann, and Schubert could have been written for her."
MAR 22, 23 & 25, 8PM; MAR 26, 3PM: Gustavo Gimeno conducts the TSO in Beethoven's eternal Symphony No.5 but not before the orchestra joins with Montreal-born cellist Jean-Guihan Queyras in concertos by Schumann and Ligeti.
MAR 31, 8PM: The Benedetti Elschenbroich Grynyuk Trio – a "trio of true stars" (Daily Telegraph) – violinist Nicola Benedetti; cellist Leonard Elschenbroich; and pianist Alexei Grynyuk – perform two landmarks of the piano trio canon: Schubert's Piano Trio No. 2 in E-flat Major, and Tchaikovsky's Piano Trio in A Minor, Op. 50. At Koerner Hall.
Paul Ennis is the managing editor of The WholeNote.