"What strikes you instantly is that Pouliot's sound is a beauty: big, rich and warm in the lower registers, clean and clear up high, feathery and husky qualities, along with sweet and rough, all equally there in his colouristic palette." – Gramophone Magazine
Toronto-born violinist Blake Pouliot (pronounced pool-YACHT) brings his passionate music- making to Koerner Hall, where he will make his debut on April 21. Winning the Grand Prize at the 2016 Orchestre Symphonique de Montréal Manulife Competition – the most significant of Pouliot's early accolades – led to his first recording (for Analekta). His 2019 Juno Award nomination was further evidence of an ascending career path, leading to this much-anticipated Koerner visit. The following email Q&A took place in early March.
WN: When did you begin your musical education? Was music an integral part of your childhood?
BP: Music has always been a part of my life. My dad was a TV producer for the legendary Canadian variety show The Tommy Hunter Show and my mom was a singer on the show too. Music, in particular country music, was therefore available in my house for as long as I can remember. My parents noticed I had perfect pitch when I was about two years old, and within two years I took an interest in playing the piano. It wasn't until I was seven, however, that I first picked up a violin, and here we are 21 years later and still playing.
What was the first piece of music you fell in love with?
The Barcarolle – Belle Nuit, O nuit d'amour by Offenbach. I learned a version transcribed for solo piano that enchanted me in my youth. It wasn't until a few years later that I discovered the Opera The Tales of Hoffmann and heard the song again in its original state. But once I heard it as it was originally composed it only further inspired my adoration for the work. To this day I admire it deeply.
The passion, technique and romantic fervour you brought to your approach to Sarasate's Zigeneurweisen (Gypsy Airs) in Mazzoleni Hall a few years ago reminded me of violinists of the Golden Age. Who were your musical heroes in your formative years?
I'm flattered you thought my Zigeneurweisen reminded you of that golden era! I haven't ever thought of being compared to them so I'm really honoured. I definitely spent time listening to those legends as a child – Heifetz, Perlman, Menuhin, Szeryng etc. They helped expose me to great virtuosity on the violin. I really became entranced with the new wave of violinists however, whom I believe really influenced my approach. As a young Canadian I was of course delighted by all the recordings of James Ehnes, the impassioned musicality of Janine Jansen and the mastery of period performance and innate creativity from Rachel Podger. I feel like I wanted to somehow be a combination of all three of those artists.
Since winning the Grand Prize at the 2016 Orchestre Symphonique de Montréal Manulife Competition and being nominated for a Juno, you've become a Soloist-in-Residence at the Orchestre Métropolitain working with Yannick Nézet-Séguin in Montreal and also appearing with him and the Philadelphia Orchestra. What is it like to work with him?
Yannick is an absolute delight. I'm most impressed by artists who display their authentic selves on and off the stage, and he is (in my opinion) the gold standard of that. The way he is changing the face of classical music by stressing the importance of community engagement is so inspiring, and I admire him immensely because of it.
It can also be daunting to work with an artist of his stature, but his compassion and creativity made collaborating for the first time nothing but exhilarating and I've been very fortunate to work with him a handful of times since. He's a true class act, one of my biggest inspirations in the industry and I'm looking forward to getting to share the stage with him more in the future.
How did you construct the program for your April 21 Koerner recital? What drew you to Miklós Rózsa's Variations on a Hungarian Peasant Song, Op.4, for example?
I'm very excited about this program. I wanted to construct a program that was musically versatile, harmonically balanced, and true to my musical stylings. Classical music is going through a tremendous shift, and I think one of the ways to continue this boundary expansion is by curating programming that pays homage to the art form's origins as well as where classical music is headed. I also think that the idea of thematic programming needs to be more adventurous. Therefore, this program will include the Canadian premiere of a commission of mine, some not-so common pieces, and some violin standards.
Miklós Rózsa is a composer I discovered while living in Los Angeles for ten years. Like Korngold he was a Jewish composer who moved to the United States to escape WWII, and while here he gained critical acclaim (including three Oscars) for his film scores. But he was a prolific classical composer. His music contains obvious influences of folk-based nationalism to his native Hungary and his music has a wonderful Bartókesque/early film score flavour. The Variations on a Hungarian Peasant Song is an explosive and virtuosic journey, and in my opinion a wonderful way to open a program.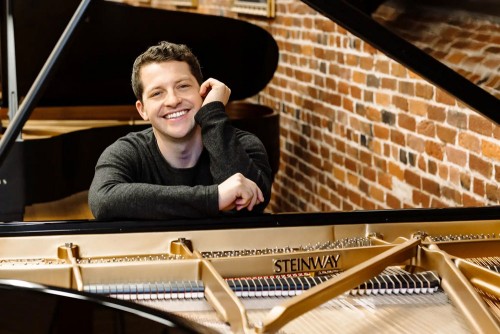 And Clara Schumann's 3 Romances for Violin and Piano, Op.22?
The Clara Schumann 3 Romances are a beautiful transition from Rózsa's fiery and rhapsodic character. One of the last things she ever composed, romances were one of her favourite forms to compose in. It's quite complex in its structure but that's what makes it so fun to dissect. It's also quite tricky for the pianist, which is why I'm delighted to be able to collaborate with such a wonderful pianist as Henry Kramer.
Please describe Derrick Skye's God of the Gaps for Violin and Electronics which you commissioned. How did that come about?
I first discovered Derrick's music at a concert in LA. I found his style and musical instincts so unique that I knew I had to find a way for us to collaborate. The title God of the Gaps refers to humanity's application of deification to explain the gaps in our understanding of the environment around us, and its composition style navigates the connections between Persian classical music, West African music, Western classical music and experimental electronic music. The piece is entirely made up of unmetred cells without a pulse, and combines pre-recorded sounds made by Derrick, myself and samples of a lullaby written for me by my dad, making it immensely personal. I have always been fascinated with Iranian music as well and with everything going on in Iran right now, I wanted to share a small part of their culture.
Derrick is immensely talented and the nicest guy; I can't wait for everyone to hear the Canadian premiere of his work.
Is there a connective thread in the three pieces in the second half of your recital – Kaija Saariaho's Nocturne for Solo Violin; Ernest Chausson's Poème, Op.25; and Brahms' Sonata for Violin and Piano No.3 in D Minor, Op.108?
The overall theme of the program is romance; exploring every meaning of the word and the context for which it can be used. Romance towards one's culture with the connection between Rózsa and Derrick Skye, Romance for our surroundings with Saariaho and the Chausson; and Romance in its most raw form with Schumann and Brahms. I could recite all the intricacies and specific details within the program, but in the spirit of saving paper I invite everyone to come experience the unity of the program in person on April 21!
What do you find most satisfying about performing?
Some days I ask myself that question. I think it changes, and continues to change as I get older. But I suppose at the root of it all it's the ability to connect with people over aural art. The ability to stand in a concert hall filled with hundreds or thousands of people, and have everyone being present and enjoying the same sounds is so special. With the technological rise and over-saturation that is the Internet, I'm so humbled I get to pursue a vocation that allows an in-person connection and brings a healthy escapism to such a chaotic time. It's a blessing, and I'm delighted to be coming to share some music with my hometown.
Violinist Blake Pouliot and pianist Henry Kramer perform in Koerner Hall on April 21 at 8pm.
"CLASSICAL AND BEYOND" QUICK PICKS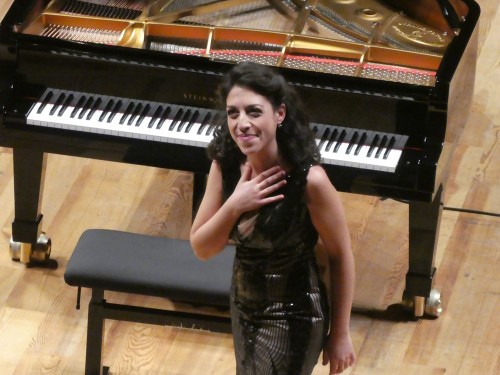 APR 18, 8PM: The Royal Conservatory presents the remarkable 30-year-old Beatrice Rana in a solo piano recital. It's been almost nine years since the acclaimed, Italian-born pianist made her GTA debut during Toronto Summer Music's 2014 season – the pandemic postponed a couple of bookings – but her upcoming Koerner Hall appearance promises to make the wait worthwhile. Bach's elegant French Suite No.2 in C Minor, BWV 813 and Debussy's challenging Pour le piano make a delightful pairing leading to Beethoven's post-intermission colossus, his Piano Sonata No.29 in B-flat Major, Op.106 ("Hammerklavier"). Also on MAY 7, 3PM: The Royal Conservatory presents Bruce (Xiaoly) Liu in his Koerner Hall debut. In 2021, Liu became the first Canadian to win the Chopin Piano Competition and interest is high for his first Toronto solo appearance. Only a handful of stage seats remain unsold at this writing for Liu's recital of five works by Chopin and one by Liszt. He turns 26 the next day.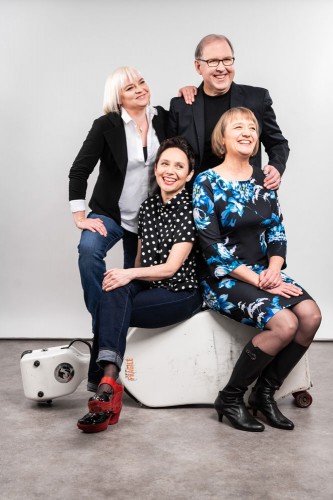 APR 20, 7:30PM: Beethoven's Op.59 String Quartets were dedicated to Count Andrey Razumovsky and, like most of the composer's quartets, were first performed by the Ignaz Schuppanzigh quartet. Franz Weiss was the violist in the ensemble that for more than 20 years acted as Beethoven's house band and he was also a composer; curiously enough, Weiss dedicated his two quartets, written in 1813, to the music-loving Razumovsky, in whose sumptuous palace the quartet worked. Weiss' astonishingly fresh and inventive Op.8 Nos.1&2 Quartets are by turns hilarious, heartbreaking, profound, and, for their time, quite daring and experimental. The Gallery Players of Niagara present the period instrument Eybler Quartet playing these Weiss quartets – at Heliconian Hall. Also on APR 22, 3PM: Hammer Baroque presents the Eyblers, who specialize in chamber music written up to the time of Beethoven's death, playing these "other Razumovsky quartets" in St. John the Evangelist Church, Hamilton.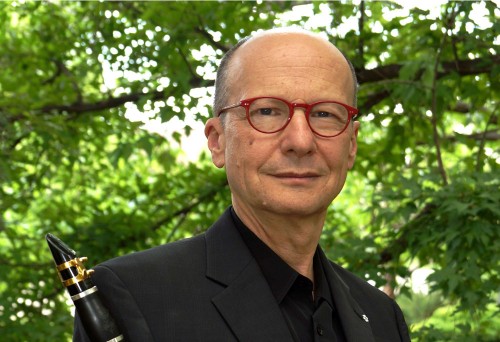 APR 21, 8PM: The Chamber Music Society of Mississauga presents a sparkling program, all inspired by dance and topped by Stravinsky's dance with the devil, L'Histoire du Soldat. Commissioned in 1938 by clarinetist Benny Goodman and violinist Joseph Szigeti, Bartók's Contrasts exploited the full range of possibilities for both the clarinet and violin. Up to this point, Bartók had never composed chamber music that included a wind instrument, so instead of blending the diverse sounds of the three instruments, he focused on their differences. Works by Ravel and Piazzola will also showcase the talented musicians: James Campbell, clarinet; Sarah Fraser Raff, violin; and Angela Park, piano; in the Erin Mills United Church, Mississauga.
MAY 4, 8PM & MAY 5, 7:30: Highlights of a packed Toronto Symphony Orchestra lineup as the TSO's 100th anniversary year nears its end. Messiaen's massive Turangalila Symphony is the Everything Everywhere All at Once of the orchestral repertoire: love song, hymn to joy, time, movement, rhythm, life and death. With Marc-André Hamelin (piano); Nathalie Forget (ondes Martenot); and Gustavo Gimeno (conductor). MAY 24, 25 & 27, 8PM: Jader Bignamini, now in his third season as Detroit Symphony Orchestra music director, crosses the border to lead the TSO in Ravel's irrepressible arrangement of Moussorgsky's Pictures at an Exhibition and accompany James Ehnes in Tchaikovsky's singular Violin Concerto. MAY 31, JUN 1 & 3, 8PM: Two months after violinist Nicola Benedetti and her trio performed in Koerner Hall, she returns to Toronto to perform Wynton Marsalis' Concerto in D, a piece on which Benedetti and Marsalis collaborated for two years. The two worked together, often across transatlantic phone lines, for months on end, she told NPR. Benedetti would pick up her violin and put her phone on speaker – and across the Atlantic in the U.S., Marsalis would do the same at the piano. The work, she says, was painstakingly slow. Conductor-on-the-rise Elim Chan also takes up the TSO baton for Brahms' lyrical Symphony No.2.
MAY 13, 7:30PM: Former Hamilton Philharmonic Orchestra music director James Sommerville returns to conduct the HPO in Beethoven's iconic Symphony No.5 in C Minor, Op.67. Earlier in the evening Nikki Chooi, formerly concertmaster of the Metropolitan Opera Orchestra and currently concertmaster of the Buffalo Symphony Orchestra, brings his transcendent playing to Mozart's Violin Concerto No.4 in D Major K218.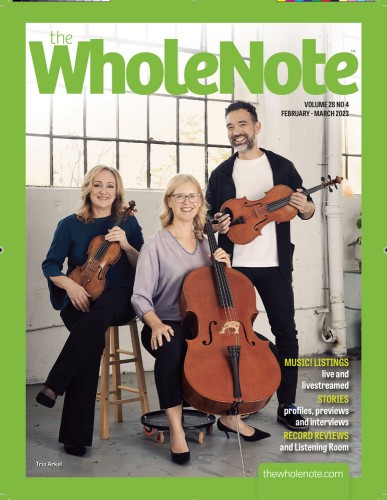 MAY 28, 3PM: Trio Arkel's celebration of the tenth season of their concert series continues at Trinity-St. Paul's Centre. Violinist Marie Bérard told me during my conversation with her and cellist Winona Zelenka in the February-March WholeNote that "the meat of the program, Strauss' Metamorphosen, is this great reduction for seven players."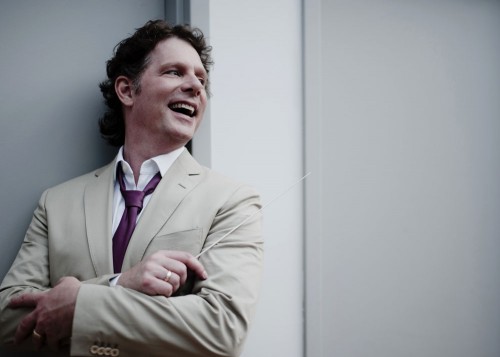 JUN 4, 3PM: TSO concertmaster Jonathan Crow is the soloist in Bruch's tuneful Violin Concerto No.1 in G Minor. Conductor Michael Newnham also leads Orchestra Toronto in Rachmaninoff's lush, immensely popular Symphony No.2 in E Minor and a new work by the winner of the Orchestra Toronto Prize in Composition.
FACTOID: In our recent December-January issue, we noted the ray of hope a perusal of our Listings gave us as live music by seven large ensembles reasserted its presence after being completely uprooted by the pandemic. Just a few months later, a similar look at the Listings finds 17 (count them if you must and enjoy their concertizing if you can).
Paul Ennis is the managing editor of The WholeNote.