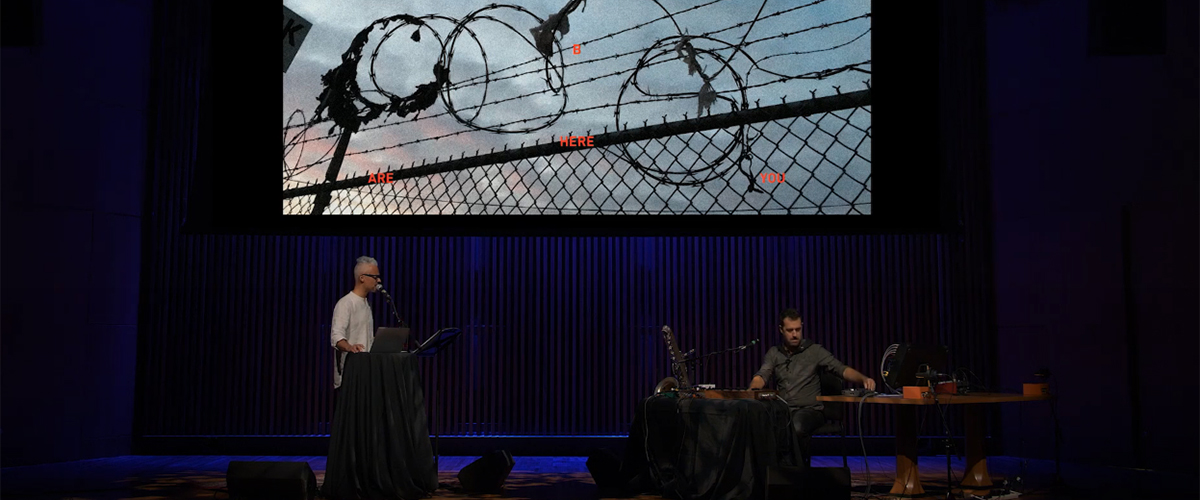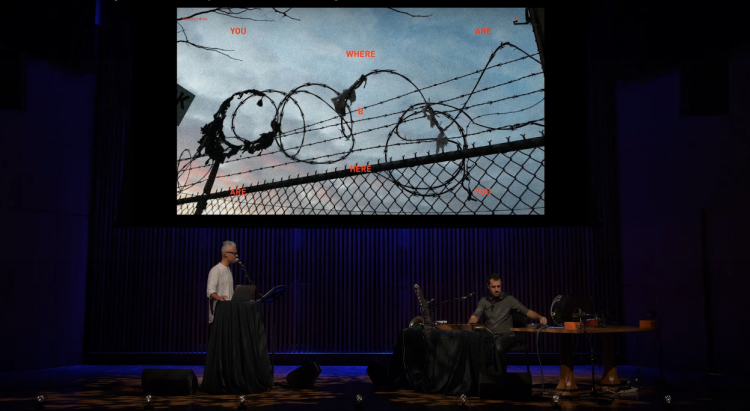 This year's X Avant festival at the Music Gallery, now in its 15th year, was of a different sort. Stretched over three weeks, and by necessity entirely streamed online, this year's edition was curated by Music Gallery Artistic Associates Pratishtha Kohli and Olivia Shortt. It explored the theme of Transmissions—how artistic knowledge and creative vision are passed along to the audience and from one generation to the next. On October 15 in a joint production with the Aga Khan Museum, the music/spoken word/poetry duo of Kaie Kellough and Jason Sharp presented the online release of their new work UBGNLSWRE, recorded on-site in the museum space.
Sharp is a saxophonist, composer and electronic artist, while Kellough brings his work in the literary world as a poet and fiction writer into his collaboration with Sharp. The third voice in the collaboration was Kevin Yuen Kit Lo, who created visual projections by combining different typesettings of words and phrases from Kellough's text with a wide assortment of images.
The text appeared as various words and phrases that were broken-up and reshaped in a vast array of different fonts, colours and sizes. In a pre-concert online interview with David Dacks, Kellough stated that these projections can be read or not read and can be seen as a way to broaden the conversation.