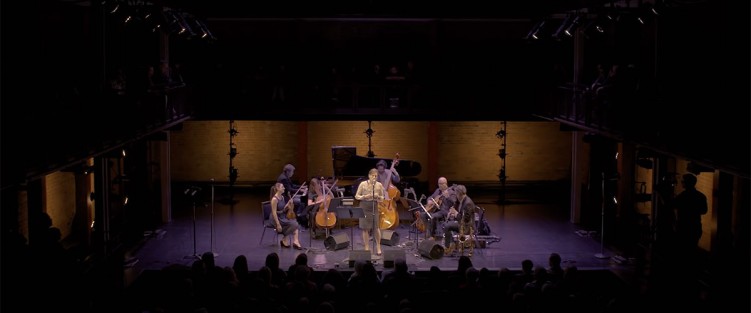 What would Leonard Cohen make of the moment we are in? I found myself asking that question while watching an all-star group of Canadian artists perform a selection of songs from his vast catalogue in A Singer Must Die, Art of Time Ensemble's virtual concert celebrating the life of the musical titan.
Over the course of his six-decade long literary and musical career, Cohen's enigmatic works probed deep into isolation, loss and death – themes which many of us have become intimately familiar with. I guess the next best thing to hearing Cohen's reflections on this period in history is seeing his old works being reimagined by an eclectic mix of Canadian singers and musicians breathing new life into his songs.
There is former Barenaked Ladies front man Steven Page crooning his way through "A Singer Must Die" with his mellow tenor voice. Then there is singer-songwriter Sarah Slean, who puts a classical twist on "Anthem," a solemn hymn of optimism and redemption that has been belted on the frontlines of social justice movements around the world. "Ring the bells that still can ring," she sings with a warm mellifluous vibrato that floats above the string accompaniment.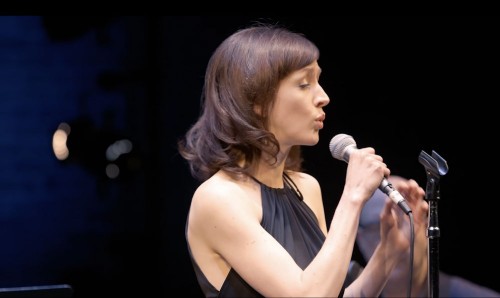 The power of Cohen's lyrics is in their stinging precision that, paradoxically, makes them hauntingly universal at the same time. Sarah Harmer's silvery jazz-imbued rendition of "Dance Me to the End of Love," struck deep as she sang the lyric "dance me through the panic till I'm gathered safely in."
No matter the genre or manner in which Cohen's song are performed here – be it Tom Wilson's brooding soft rock interpretation of "Who By Fire" on acoustic guitar or Gregory Hoskins' folk rock take on "Treaty" – there are always new contours to be discovered in Cohen's melodies, fresh messages to be mined in his lyrics, in a craftily diverse program that places Cohen's biggest hits – "Hallelujah" and "Anthem" – alongside some of the lesser known works from his back catalogue, like "Treaty" and "Boogie Street." It's all packaged in a 70-minute recording, filmed in the intimate Harbourfront Centre Theatre in 2018 with a live audience.
The videography by Q Media Solutions, Steven Field and Mike Fiore is superb, with wide-angle shots of the stage paired with close-ups of each singer and instrumentalist. But the real winner in this recording is Earl McCluskie's impeccable sound mixing, which crisply captures each singer's voice and makes the six-piece backing band sound like a full jazz ensemble.
Otherwise, the setup is simple. The singers step up to a mic at the lip of the stage to perform each number, surrounded by the musicians. Interspersed between the musical numbers are short readings by four Canadian authors who reflect on Cohen's legacy and his impact on their lives. Madeleine Thien describes the makeshift memorial that formed outside the Cohen's former Montreal home after his death; Ian Brown comically tries to decipher his enigmatic lyrics; Steven Heighton recites "You Have the Lovers," one of Cohen's early poems that is a meditation on the sensuality of love and intimacy; and Marni Jackson talks about how his poetry and novels guided her through adolescence.
The most moving moment of the evening, however, came in the encore. Basking in Kevin Lamotte's atmospheric lighting design, Page and Hoskins deliver a stirring rendition of "Hallelujah" – their voices melding into blissful harmony above Robert Carli's soothing saxophone accompaniment.
Before the last chorus, the pair slowly step away from their microphones, their voices fading off into the distance. Page mouths the lyrics to the audience, indicating for them to join in. And in one collective breath, they do.
A Singer Must Die was originally presented by Art of Time Ensemble at the Harbourfront Centre Theatre in Toronto from February 22 to 24, 2018, and was streamed online by Art of Time Ensemble from May 6 to 9, 2021. For full production credits and more information about the show, please visit their website at https://artoftimeensemble.com/a-singer-must-die-virtually-live.
Joshua Chong is a Toronto-based freelance performing arts critic and journalist whose work has been featured in The Globe and Mail, The Dance Current and Intermission Magazine.