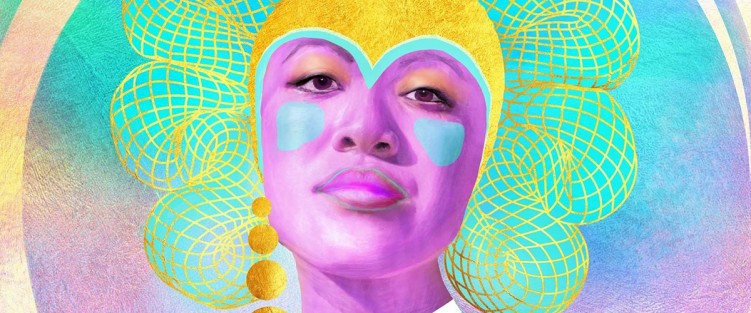 The third annual Women From Space Festival, a Toronto-based concert series, is returning this year, livestreamed on www.womenfromspace.com. Recently postponed due to ongoing COVID-19 restrictions, the festival is now taking place April 9-11, 2021.
Festival passes this year are free, but there will be a PayPal donation button set up during the livestream to contribute to next year's festival. The concerts will remain online for a week following the events. Access to the livestream will begin at 7:30pm each evening; the concert itself starts at 8pm (EST). The artists' roughly 30-minute-long sets will be pre-recorded, with live MCing in between.
Founded by Kayla Milmine and Bea Labikova to celebrate International Women's Day in 2019, the Women From Space Festival focuses on women-led experimental arts. The festival's directive is "to celebrate and create a space for women [...] working within and between various exploratory musical traditions," aiming to counteract underrepresentation and inspire a new generation of performing artists. Keeping with the festival's boundary-pushing nature, this year's virtual format is not your typical livestreamed concert, instead offering an innovative and exciting alternative to in-person performances: The Holobox Theatre, a miniature holographic stage hand-crafted by the festival and available for $10 plus shipping.