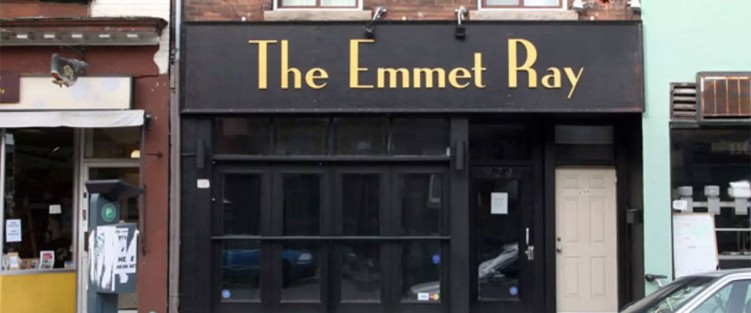 On July 16, 2021, live music was permitted to return to indoor stages in Ontario, for the first time since fall 2020. Gigging musicians were suddenly able to resume work that has largely been impossible for the past year; clubs, long empty, have resumed presenting shows, albeit in a more limited capacity than before the pandemic. For musicians and venues, however, the transition to a "new normal" has involved as much caution as catharsis, as the forced sabbatical of the pandemic has allowed for a drastic rethinking of the relationship between space, labour, and compensation in the performing arts. In Toronto, the first glimpses of post-pandemic music-making have arrived amidst unique, and rapidly shifting, financial circumstances in the local live music industry: ballooning insurance costs for venues, shifts in financial models for presenters, and a change in expectations for musicians returning to gigging life.
There is a tendency, in any gig-based industry, to say yes to every opportunity for which one is available, even when the conditions – remuneration, time commitment, atmosphere – may not be ideal. For gigging musicians, this tendency is further exacerbated by a professional expectation that one must maintain a certain amount of visibility in order to remain relevant; a need to stay on the scene. (In the age of social media, performing this visibility has become easier than ever before: even the most artistically, financially, and personally unsatisfying gig can yield a compelling Instagram post, helping to maintain the narrative that a musician is a vital part of the community.)
To say "no" to even the most unappealing gig is much harder than it seems. Sure, the show you were just offered only pays $50, and is in a tiny, poorly-ventilated bar on the other side of town, and you have to bring your own amp, and the manager refuses to turn off the hockey game on the giant TV right above the stage as you're playing, and a patron once started drunkenly playing your guitar when you went to the washroom on a set break. But the bandleader who hired you has a tour coming up next summer, and just got a Canada Council grant to fund it, and you weren't available for their last gig, and what if the sub they hire to replace you this time has a better vibe with the band and takes your spot permanently? Also, that $50 can pay for that brunch you're going to tomorrow (even if you do end up spending $30 on an Uber home at 1:30am). So: you take the gig.
As musicians have begun to prepare for a return to gigging life, reputable venues, small and large, have been locked in a struggle for survival. For those that have endured the months-long moratorium on indoor dining, the pivot to takeout and grocery/bottle shop format and the sudden need to hire new staff for the provincial reopening, this year has presented a new challenge: a dramatic rise in the cost of liability insurance. In articles published by CBC News and Exclaim! at the beginning of the summer, it was reported that some venues were being asked this year to pay rates up to 400% higher than before the pandemic. The situation is urgent enough that the Canadian Live Music Association has stepped in to advocate on behalf of venues, with the City of Toronto acting as a kind of mediator between the parties in negotiations.
I spoke to Andrew Kaiser – owner/operator of the Emmet Ray, a whisky bar on College that regularly hosts live music, including jazz, folk, and classical – about the increase in premiums, and the impact that these were having on his business. His insurance costs have ballooned over the past two years: in 2020, they increased from approximately $4,000 to $6,805; for 2021, they have increased again to $10,718. Not one to mince words, Kaiser characterized the insurance companies as "crooks," asking for significant increases in payments after a year in which venues have been required to continue paying premiums while remaining closed for indoor dining. This has all happened during a period in which expenses for everything are going up, Kaiser stated: "wages, food costs, rent, insurance, and more. I believe it is just a practice to drive out small businesses to be replaced by chain corporate businesses."
In the process of grappling with seemingly endless obstacles, venues have also made adjustments to their payment models, in an effort to make things more equitable and fair for musicians. The Emmet Ray, which long employed a pay-what-you-can format, in which musicians solicited cash payments from attendees, is shifting to a cover charge, which will be payable by card on customers' bills. The Rex, pre-pandemic, used a hybrid cover model, in which shows earlier in the day/evening were pay-what-you-can, and nighttime shows had a cover charge. Now – with fewer shows per day – all shows include a cover charge, automatically added to customers' bills.
Changes in venue payment policies, though, are merely one aspect of major systemic change that seems necessary to the long-term financial health of Toronto's live music scene. Barbra Lica, a Toronto-based singer-songwriter, graduate of U of T's Jazz Program, and Jazz.FM regular, locates one part of the solution with musicians. Lica told me that she believes "that it's up to us as musicians to value our work and demand a living wage and in return, provide well-rehearsed, highly professional shows."
"I also want to dispel the taboo around doing other types of work whenever necessary," Lica adds. "Living out of your van isn't romantic. I would rather refuse a gig than undercut my community."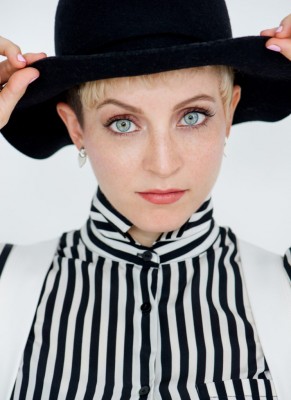 Lica was just one of a number of local musicians I interviewed in July 2021 about how financial concerns have impacted their artistic practices – and among all of the musicians I spoke with, the number one complaint about the pre-pandemic live music scene was burnout. Alex St. Kitts, bassist and singer-songwriter, reported making approximately 80% of his 2019 income from gigging, playing club dates, studio sessions, and weddings, in addition to touring internationally with Francesco Yates in support of Justin Timberlake's Man of the Woods album tour. St. Kitts, a graduate of Humber College's Contemporary Music Program, has the kind of career to which many young musicians aspire, especially those in post-secondary music programs. Throughout the pandemic, however, St. Kitts had time to reflect on the lived reality of his pre-pandemic workload. "I realized that my love for music had diminished," he told me, "because I was burnt out from taking on too many things in 2019. I'm very fortunate that I was working that much, but it left little to no time to grow personally, grow my relationships with family and friends, or work on my own happiness."
Amongst classical musicians, the same issues persisted. Lyndsay Promane, vocalist, educator, and graduate of the University of Toronto's Opera Program, told me that "the time that was given to us during the pandemic helped me realize that I was consistently working far past my limit pre-pandemic. The effects [that consistent overwork] had on my body, craft, identity, and even my relationships is something I am actively working to change and prevent as live theatre resumes."
Evan Shay, a Montreal-based saxophonist/producer with strong ties to Toronto, sees the path forward as one in which "audiences have to first be willing to pay for music more often. It's been a tough time for venues, presenters, and musicians," he told me, and it is important to remember that the pandemic is not yet over, and that "everyone is still at risk now, and [musicians] are bringing the audience entertainment despite those risks."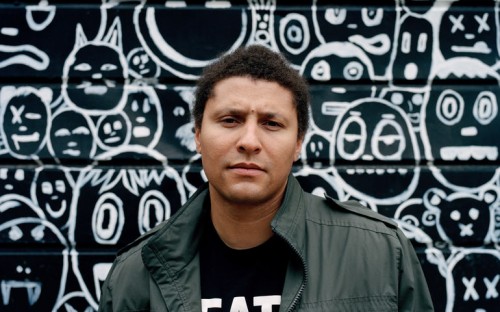 St. Kitts points to greater synergy between artists and venues as being of primary urgency, and also highlights the importance of public funding, stating "that venues should receive government subsidies as arts & culture spaces, so they can operate as the business they want, but can serve the music community as hubs for growth, which nets more income for everyone." Echoing this sentiment, Toronto-based pianist Ewen Farncombe told me that "musicians
need to demand transparency from venues, and any client that is looking to turn a profit, so that we can work together with these places to make sure everyone is benefiting at the end of the day," and that all parties involved – musicians, presenters, venues – are receiving fair compensation for the work provided.
As the province cautiously prepares for a return to live music-making, will the major changes that arts workers are calling for actually take place, creating a more equitable and financially-sustainable local musical ecosystem? Or will we simply slide back into the way that things were, as musicians and venues lurch, exhausted and underpaid, from one gig to the next?
The outcome remains to be seen, but the work has just begun.
Colin Story is a jazz guitarist, writer and teacher based in Toronto. He can be reached at www.colinstory.com, on Instagram and on Twitter.