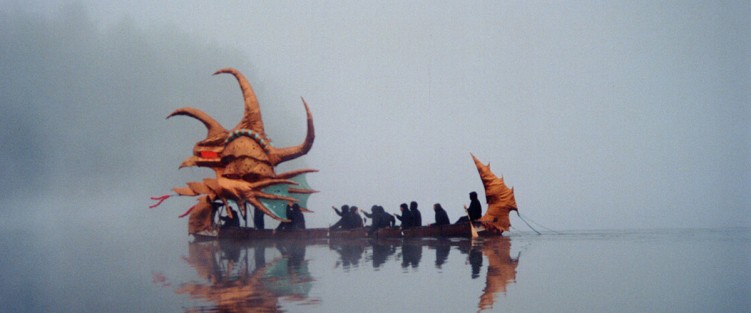 "Murray had the tendencies of a renegade and rascal, but one with a benevolent and honourable artistic purpose in mind," wrote Esprit Orchestra conductor and music director Alex Pauk, in a September 10, 2021 remembrance for The Globe and Mail. And Pauk should know, having, by his own count, conducted more than 80 performances of R. Murray Schafer's music over the years, with Esprit and other orchestras.
"He was a consummate artist – a no-holds-barred kind of guy who'd never take on a project or cause without his total commitment" Pauk went on later to tell me. "He'd always be straight and never let you down once he agreed to work with you. "
Esprit was not the start of their relationship though. They had already met, a decade before Esprit was founded – a meeting that Pauk, in his Globe remembrance, credits with setting Pauk on his long-term musical path. "[It was] 1973, when I moved to Vancouver and made an appointment to see if he'd hire me for his World Soundscape Project at Simon Fraser University," Pauk writes.
And Schafer's response as Pauk remembers it? "Alex, don't get involved in academia – just go on being a conductor and composer – a much better thing for you to do!"