"We want to connect to the simple idea that music can be powerful. Our goal is to make people gasp at the right moment, and feel sad at that right time. That's a basic concept, but it keeps us going. We don't want people to go away and say 'They were really in tune.' That's the kiss of death. We want people to talk about how the music made them feel." - Geoff Nuttall, quoted in The WholeNote, September 2010.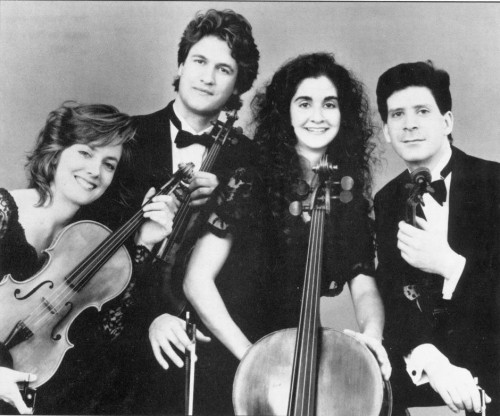 The Canadian musical community was deeply saddened to learn of the death on October 19 of Geoff Nuttall, co-founder and first violin of the St. Lawrence String Quartet. Music TORONTO's artistic producer, Jennifer Taylor – whose email and phone have been flooded with audience members mourning him – responded to The WholeNote's invitation to expand on the 30-year relationship between the SLSQ and Music TORONTO:
"I adopted the St. Lawrence Quartet for the 1992 season when they were emerging from student life into a career and before they won Banff," Taylor wrote. "I made them Music TORONTO's first ever ensemble-in-residence with a three-concert series in which they could program what they wanted to play, often with senior guests they wanted to play with. From there we settled into what became a 30-year relationship; after our residency ended they returned to our stage annually. We looked forward to their interest in repertoire; we lived with them through their changes of personnel; we watched as the stage door opened to see what Geoff Nuttall had done with his hair that year. The SLSQ shared many new works with us, and their love of Haydn. They were always themselves, a unique, exuberant, technically proficient quartet. We loved them; we enjoyed them."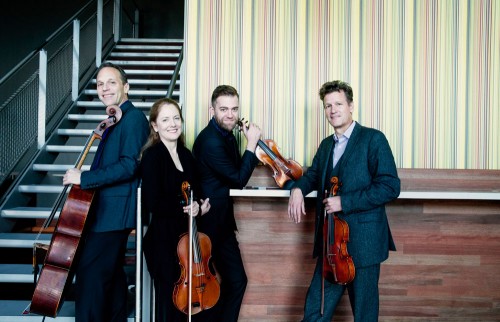 "Geoff Nuttall was a great violinist," she continued. "He chose chamber music and he drew others, musicians and audiences, to him. He couldn't sit still; some of our audience hated that – but they came, they just looked away. When we did some digital concerts during COVID, I noticed that Geoff kept looking out into the house – the empty house – while playing; he knew we were there. He was always communicating – his joy in the music, his understanding, his sheer delight in sharing what he had discovered. "Geoff's death at just 56 is a great loss. It is some small consolation that we live in a digital age and we can hear him and see him in a wealth of recorded performances."
Co-founder and former member of the SLSQ, Barry Shiffman, now associate dean of the Glenn Gould School and director of the Banff Centre, told CBC Music that "Geoff had an ability that is so rare, the ability to make the listener feel what he is feeling. It sounds so simple, yet it is everything. There's no security blanket, just a brilliant, electric personality that transmits the feelings directly. I remember hearing him when we were both teenagers, and he had that gift then. It was a way of making music I had never known and it changed me. Sitting beside him for thousands of concerts and countless hours of rehearsals has been one of the great gifts of my life."
Paul Ennis is the managing editor of The WholeNote.