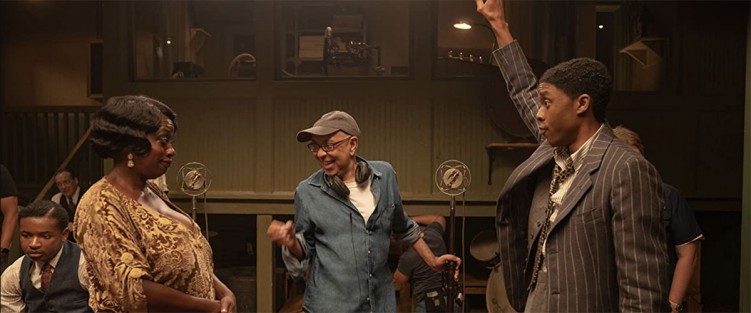 Just as it has done with so much of our prior way of life, COVID-19 has played havoc with how we've watched movies since March 2020. In Toronto, the theatrical experience has been severely curtailed in favour of streaming films. Many major Hollywood titles have been postponed, and the autumn rollout of prestigious product driven by the appetite of the Toronto International Film Festival (TIFF) and other key programming institutions has been delegated to the likes of Netflix (as well as lesser-known streaming services). The Academy Awards has met the pandemic head-on; the 93rd edition of the Oscars will air on ABC/CTV at 8pm, April 25, 2021.
Before I begin my totally idiosyncratic take on some of the nominees by following the music, it's worth taking a wider look at what is undoubtedly the most diverse group of Oscar nominees ever collected in the same year. A record 70 women received 76 nominations; two women (Chloé Zhao for Nomadland; Emerald Fennell for Promising Young Woman) were nominated for Best Director. Only five women had ever been nominated for that Oscar previously. Zhao, born in China, received four nominations (Director, Editing, Screenplay and Best Picture), becoming only the second person (Walt Disney was the first) to be so honoured. Frances McDormand is the first woman ever nominated for acting in and producing the same film (Nomadland).
Nine actors of colour were nominated, an Oscar record for acting categories: Best Actor nominees Riz Ahmed (Sound of Metal) and Chadwick Boseman (Ma Rainey's Black Bottom); Supporting Actor nominees Daniel Kaluuya and LaKeith Stanfield for Judas and the Black Messiah and Leslie Odom, Jr. for One Night in Miami; Best Actress nominees Viola Davis (Ma Rainey's Black Bottom) and Andra Day (The United States vs. Billie Holiday). Steven Yeun is the first Asian American actor to garner a Best Actor nomination (for Minari, the story of Korean immigrants in search of the American Dream). Yeun and Youn Yuh-jung – the favourite to win Best Supporting Actress for her charismatic portrayal of the grandmother in Minari – are the first Korean-born performers nominated; the film's director, Lee Isaac Chung, is only the second Asian American nominated for Best Director. For the first time, a film solely produced by Black artists (Judas and the Black Messiah) has been nominated for Best Picture. The Makeup and Hairstyling duo from Ma Rainey are the first Black nominees in that category.
Scanning the list of nominated films, I found five with characters directly involved in music. Three are rooted in history: Ma Rainey's Black Bottom re-enacts a 1927 Chicago recording session; The United States vs. Billie Holiday details the decades-long persecution of the legendary jazz singer – with Andra Day given the thankless task of mimicking Holiday – using her drug habit as a means of curtailing her performing career and with it the promotion of the searing anti-lynching song Strange Fruit; One Night in Miami places us in a fly-on-the-wall vantage point when four Black celebrities – boxer Cassius Clay (just before becoming Muhammed Ali), football player Jim Brown, singer-songwriter Sam Cooke and civil rights activist Malcolm X – gathered in February 1964 on the occasion of Clay's heavyweight-title fight with Sonny Liston. Darius Marder's riveting feature film debut, Sound of Metal follows a punk-metal drummer as he deals with sudden loss of hearing; and the colourful and sophisticated Soul, the favourite to win Best Animated Feature, takes us on a middle school band teacher's wild ride as he realizes his dream of becoming a jazz piano player.
Based on August Wilson's play, Ma Rainey drips with theatricality with its outsize lead performances – Viola Davis' blues-belting diva (whose singing was mostly done by Maxayn Lewis) and Chadwick Boseman's powerful, trumpet-playing edginess – but its depiction of the indignities endured by Black communities is a well-presented history lesson. "When I signed on to direct, I instantly knew I wanted to work with Branford Marsalis [who composed the score], because when you collaborate with Branford the composer/arranger, Branford the historian, musicologist, dramatist, and raconteur shows up as well," director George C. Wolfe said in Pitchfork. "And because he understands the inherently transgressive nature of the blues, Branford's arrangements capture not only the cultural and regional DNA in Ma Rainey's songs, but the wit and rage embedded in every note, shout, and moan."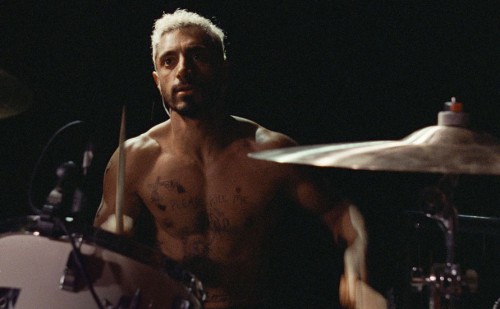 Riz Ahmed – the first Muslim Best Actor nominee – makes Sound of Metal's drummer's deafness palpable with his intense, emotionally raw acting. "So much of this performance and so much of this film is actually about surrender and letting go of control and allowing things to happen," Ahmed said in a recent Reuters story. "Working with those deaf kids … was like a masterclass in acting," he said. "Their focus, their attention, their communication is so embodied." It's arguably the performance of the year, but the odds-on favourite for the Best Acting Oscar is Boseman, who lost his battle with cancer last summer just after filming Ma Rainey. With its ambient hums and divergent POVs, however, the Best Sound Oscar is a likely win for Sound of Metal.
The history lesson begun with Ma Rainey and Billie Holiday continues through the 1960s with three Best Song nominees: H.E.R.'s funk elegy, "Fight for You", for Judas and the Black Messiah; Daniel Pemberton's retro-soul "Hear My Voice' from The Trial of the Chicago 7; and Leslie Odom Jr. and Sam Ashworth's low-key, sweet "Speak Now", from One Night in Miami. There is always the danger of inauthenticity in depicting real events cinematically and both Chicago 7 and One Night suffer somewhat when compared with the real thing – see Netflix's
ReMastered: The Double Killing of Sam Cooke for a black-and-white version of that actual Miami night. Judas and the Black Messiah manages to be more believable, with its intimate, atmospheric look at the dynamic, brief life of Black Panther Fred Hampton and his vicious murder by the FBI made possible by a Black informant. The magnetic Daniel Kaluuya (Hampton) and the unsettling LaKeith Stanfield (Hampton's betrayer) both garnered Best Supporting Actor nominations, with the more indelible Kaluuya the favourite for the Oscar.
Trent Reznor and Atticus Ross received two Best Original Score nominations: for their 1940s-style thickly orchestrated treatment for Mank (which led all films with ten nominations); and for Soul – ably assisted by Jon Batiste (who did the jazz arrangements and played piano) – the consensus winner. Emile Mossari's Oscar-nominated music for Minari is suitably observational and understated, establishing a sense of place and mood, ranging from ethereal and uplifting to melancholic. Filmmaker Lee Isaac Chung based the film on his own childhood in the 1980s, when his Korean American parents moved to Arkansas to start a farm.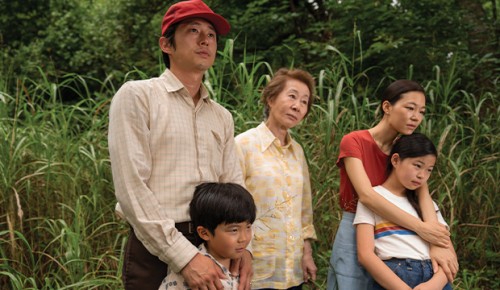 Based on the 2017 non-fiction book Nomadland: Surviving America in the Twenty-First Century by Jessica Bruder, Best Picture frontrunner Nomadland shines its light on the underbelly of the American Dream. Fern (Frances McDormand) was a substitute teacher whose husband worked at a Nevada mine but the mine closed, the husband died and the town's economy collapsed. Fern survives, "houseless" in her van, working seasonal jobs, melting into a community of other van-dwelling nomads who criss-cross the American West. The expansive, well-integrated soundtrack – a key contributor to the film's success – did not qualify for Best Original Score since Ludovico Einaudi's music was not composed specifically for the film.
Director Chloé Zhao said in the press notes that she "set out to look for music inspired by nature" and was drawn to Einaudi and his latest work, Seven Days Walking. The piece, released in 2019, is based on a series of walks the composer took in the Italian Alps, following the same route each day. "A big part of Fern's evolution is learning to live with nature," Zhao said. "Living in a van, she becomes increasingly more exposed to nature – its beauty and hostility, its ability to replenish and to heal."
Zhao spoke to Joe Dempsie, the host of Experience: The Ludovico Einaudi Story podcast, about discovering Einaudi's music for the first time. "I went online to search for classical music inspired by nature … [it led me to] a YouTube video of his Elegy for the Arctic. I then started listening to Seven Days Walking and was so amazed by how I felt Ludovico was walking in the Alps. I felt like he and Fern were walking in parallel; their shared love of nature connects them, and I knew then his music would fit perfectly with our movie."
The 93rd Academy Awards will air on April 25, 2021 at 8pm EST, on ABC (streamable via ABC, AT&T TV, Hulu + Live TV, and YouTube TV).
Paul Ennis is the managing editor of The WholeNote.