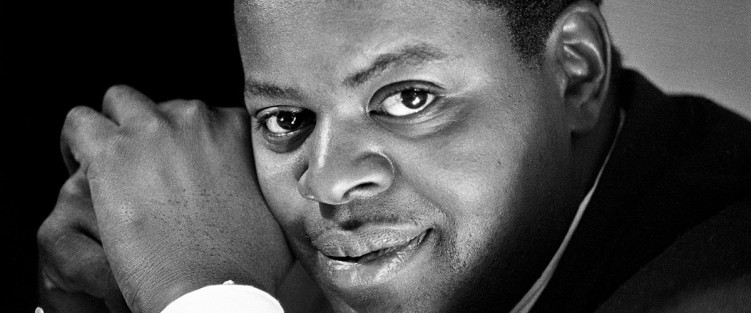 Once again, it's time for the Toronto International Film Festival (September 9 to 18) and The WholeNote's 10th annual TIFF Tips guide to festival films in which music, in one way or another, plays an important role.
Our picks are based, variously, on track record, subject matter and gleanings from across the Internet. Out of the 177 titles (118 features, 45 shorts, 14 docs) from 64 countries that make up the festival's 46th edition, I've focused on 18, beginning with a handful of documentaries directly tied to music.
Music Documentaries
Prolific documentary filmmaker Barry Avrich's Oscar Peterson: Black + White, billed as a "groundbreaking docu-concert," explores the life and legacy of the jazz icon, from his days as a child prodigy to the development of Peterson's signature sound – as well as his tenacious experiences confronting racism and segregation while touring the United States. Avrich draws from a vast archive of rare performances, interviews and conversations. The film also features new performances of Peterson's music by his protégé Robi Botos (with Dave Young and Larnell Lewis), Jackie Richardson (singing "Hymn to Freedom"), Measha Brueggergosman, Denzal Sinclaire and Joe Sealy. Ella Fitzgerald, Nat King Cole and vocals by Peterson himself highlight the wall-to-wall archival performances.
Dave Wooley and David Heilbroner's Dionne Warwick: Don't Make Me Over chronicles Warwick's long career as a performer and activist. Annie Lennox blogged about Warwick's performance of "Walk on By" on her website on June 23, 2015: "I've always been drawn to the alchemy of Burt Bacharach's music. Dionne Warwick must have been his perfect vocal muse, with the most amazing voice to express and interpret his songs. I think it would be hard to find another singer who could do them justice apart from Dusty Springfield. Romantic, melancholic and hauntingly beautiful, Dionne Warwick is second only to Aretha Franklin as the most-charted female vocalist of all time, with 56 of Dionne's singles making the Billboard Hot 100 between 1962 and 1998." TIFF co-head Cameron Bailey writes: "Charismatic, outspoken and stylish, she's a great raconteur."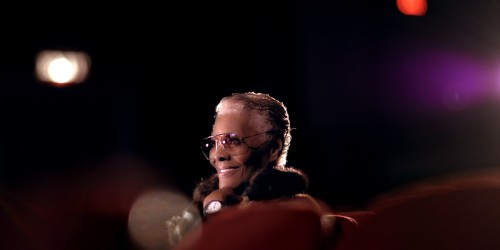 Bill Simmons, co-creator of ESPN's documentary series 30 for 30, has turned to music documentaries for his latest project, the six-part Music Box, two of which are in TIFF – Alison Klayman's Jagged, which focuses on Alanis Morrisette and the fallout from her Jagged Little Pill album, and Penny Lane's Listening to Kenny G. In an interview with Peter White on July 23, 2021 for deadline.com, Simmons touched on the impetus behind the project.
"A lot of times with music documentaries, the default is, it's about their whole career. One of the ideas early on [came from] … the Jagged Little Pill album that became a massive hit; it wasn't an idea about [Alanis'] whole career. What were those 18 months like? You can do the Alanis six-part whole career thing but in this case, I just think it's a great story, a kid from Canada who is blowing up."
The Penny Lane doc, Simmons says, arose from a documentary Hail Satan that Penny Lane had done: "We saw it in the theatre, and had this idea for her. She liked it but she said she had this other idea and it was about Kenny G. She wrote us this awesome pitch so we said let's do that. She's passionate and if the filmmaker is super passionate about an idea, you can sense it and you usually want to do that idea."
TIFF programmer Thom Powers writes: "Filmmaker Penny Lane takes a witty and provocative approach to telling Kenny G's story while asking a bigger question: what makes music good or bad?"
Musicals
"Dear Evan Hansen is a film about allowing ourselves to be found, and giving ourselves permission to be our true, authentic selves." – Dear Evan Hansen director Stephen Chbosky (The Perks of Being a Wallflower).
For the second year in a row, TIFF opens with a musical – in this case, Benji Pasek and Justin Paul's acclaimed Dear Evan Hansen, winner of Tony Awards for Best Book, Best Score and Best Musical. Since it's a world premiere and screening well after this preview is being written, I turned to The WholeNote's music theatre contributor, Jennifer Parr, for her insight into the show's appeal (from March 2019 when Dear Evan Hansen began its stage run in Toronto).
"Perhaps it is because it is so unexpected that a musical could be written about bullying, loneliness, and suicide and yet – with its unique groundbreaking recipe of authentic characters, popular score and uncannily modern use of social media – also manage to be upbeat and positive, taking the audience through a sometimes painful, cathartic journey to a place of hope and human connection," Parr told me.
"Even without the infectious pop-musical score at hand, the book and lyrics are interwoven seamlessly and pull the reader into the world of Evan Hansen, a lonely high school senior, bullied for his shyness and extreme anxiety, who, through the mistaken attribution of a letter, finds himself a hero on social media, thereby changing not only his own life but those of many others. In song after song, even the lyrics alone go beyond the spoken thought, reaching for the feelings hidden behind, without sentimentality, and with an almost uncannily recognizable rightness."
Saul Williams' Neptune Frost, part of TIFF's Wavelengths program, follows its Toronto screenings with a visit to the New York Film Festival. The NYFF description reads: "Multi-hyphenate, multidisciplinary artist Saul Williams brings his unique dynamism to this Afrofuturist vision, a sci-fi punk musical that's a visually wondrous amalgamation of themes, ideas, and songs that Williams has explored in his work, notably his 2016 album MartyrLoserKing."
Co-directed with Williams' partner, the Rwandan-born artist Anisia Uzeyman, the film takes place amidst the hilltops of Burundi, where "a collective of computer hackers emerges from within a coltan mining community, a result of the romance between a miner and an intersex runaway. Set between states of being – past and present, dream and waking life, colonized and free, male and female, memory and prescience – Neptune Frost is an invigorating and empowering direct download to the cerebral cortex and a call to reclaim technology for progressive political ends."
Musical Themes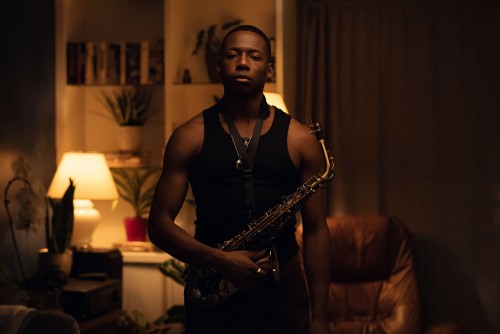 Toronto director Thyrone Tommy's feature debut, Learn to Swim is a musical meditation on love and loss. The film follows Dezi (Thomas Antony Olajide), a doggedly private, very talented sax player, and Selma (Emma Ferreira), a vivacious but less experienced singer. In the words of TIFF programmer Steve Gravestock: "The sexual and romantic tension between Dezi and Selma is explored primarily through the music they play, how they create it, and what it means when they can't express themselves musically… Learn to Swim is a window on the contemporary jazz scene, which can include everything from cool jazz, hard bop, hip-hop and Latin American influences. It's also a portrait of the workaday world of musicians whose excitement over their creative efforts is muted by their hardscrabble profession."
In Clio Barnard's Ali & Ava a middle-aged widow and a British-Pakistani man "bond over the Buzzcocks and squabble over whether or not you can dance to country music." According to timeout.com, it is a "moving yet realistic exploration of a relationship across a cultural and class divide in northern England …"
The soundtrack, according to the film's press notes, is "a drunken jukebox of Dylan, Daniel Avery, Irish folk and Sylvan Esso tunes …" Ali is immediately introduced to the audience as an eclectic music lover: electro (Daniel Avery, Onipa) and rap (Ocean Wisdom) and also the Buzzcocks, Sylvan Esso, The Specials… but definitely not folk. Ava, on the other hand, favours folk artists Sammi Smith [and] Karen Dalton, and Ewan MacColl's 'Dirty Old Town' is sung during karaoke with her son Callum at their local social club – a family favourite."
The press notes continue: "The Dylan song 'Mama You Been On My Mind' was an early influence when writing the script, and features throughout the film...It was [also] exciting to feature Bradford rappers Lunar C and Holmewood-based MC Innes (who recorded a specially recorded rap to feature in the scene when Ali first drives to Holmewood), creating a soundtrack for a film that could be thought of as a social realist diegetic musical."
Masaki Yuasa's animated film Inu-Oh, set in 14th-century Japan, tells the story of two boys who find power through dance and song. According to letterboxd.com, Inu-Oh – who was born with unique physical characteristics that horrified adults and caused them to cover every inch of his body with clothing, including a mask on his face – meets a blind biwa player (Tomona), whose playing unleashes Inu-Oh's incredible ability to dance. Inu-Oh and Tomona use their creative gifts to survive on the margins of society, as song after song gains them notoriety and propels them to stardom.
In Juanjo Giménez's Out of Sync, a sound designer finds refuge in the studio from broken relationships with her ex, her colleagues and her mother. As she spends hours recording Foley and wild tracks, editing and mixing, her vision and hearing fall out of sync.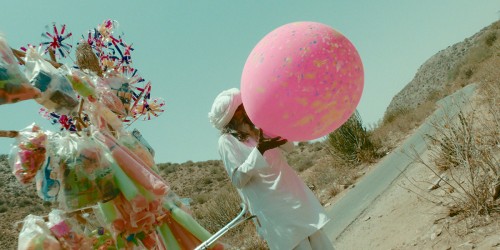 Ritwit Pareek's Dug Dug is, as TIFF programmer Peter Kuplowsky describes it, a striking and musically infectious satire in which mysterious events in the wake of a freak motorcycle accident sow the seeds of a new religion. "Pareek escalates this wave of motorcycle reverence through skilfully constructed montages propelled by stylish staccato crash zooms, brilliant colours, and a toe-tapping jazz soundtrack from Salvage Audio Collective (who scored the blockbuster hip-hop musical Gully Boy)."
Apichatpong Weerasethakul's Memoria (co-winner of the Cannes Film Festival's Jury Prize this year) is, according to IndieWire's Erik Kohn, a haunting, introspective look at one woman's attempts to uncover the roots of a mysterious sound that only she can hear. With Tilda Swinton's puzzled gaze as its guide, it's a masterful and engrossing response to "the rush of modern times and the collective amnesia it creates." A British botanist based in Medellin, Jessica (Swinton) travels to Bogotá to visit her sister, whose husband puts her in touch with a sound engineer. Memoria "spends its first half following Jessica through modern-day Bogotá, lingering on a prolonged jazz session at one moment, the busy city streets the next, and at one point sitting with an empty plot of greenery surrounded by glass." Colombian composer César López performs on the piano and guitar.
Terence Davies' Benediction, Cameron Bailey writes, is "a sumptuous portrait of 20th-century English poet Siegfried Sassoon, and the first time the filmmaker has explicitly portrayed love and desire between men." A lyrical stream of consciousness, Benediction details Sassoon's experience of WWI and describes his post-war life as a chain of fraught romances – most notably with actor and composer Ivor Novello. Novello's "And Her Mother Came Too" is one of a handful of contemporaneous songs Davies uses in a soundtrack that begins with Part 1 of Stravinsky's The Rite of Spring.
Cannes-y Women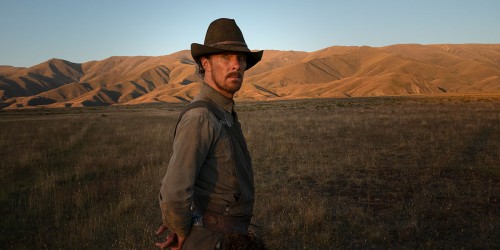 Jane Campion's The Power of the Dog, is a return to the big screen for the first woman to win the Cannes Film Festival's Palme d'Or (The Piano, 1993). TIFF programmer Diana Sanchez describes it as a "fascinating study of masculinity and internal torment, subverting the codes of the western – and of the male gaze." And the New York Film Festival writeup says: "Mirroring the unpredictable story turns, Campion crafts a film of unexpected cadences and rhythms, and her daring is matched every stop of the way by her extraordinary, fully immersed cast and a mercurial, destabilizing score by Jonny Greenwood." (Factoid: Jonny Greenwood has a second score in this year's TIFF, Pablo Lorrain's Spencer, with Kristen Stewart as the doomed Princess Diana.)
Julia Ducournau's Titane made her, this year, the second woman to win the Palme. It was also the second genre film in a row (after Parasite) to win the top prize. As reported by the AP, Agathe Rousselle plays a serial killer who flees home after a childhood car accident has left her with a titanium plate in her head and a strange bond with automobiles. In possibly the most-talked-about scene at the festival, she's impregnated by a Cadillac. Cannes jury president Spike Lee called the film a singular experience. "That's genius and craziness together. Those two things often match up," Lee said, adding that he wanted to ask Ducournau what year the car was!
David Ehrlich, on IndieWire, called the film "a shimmering aria of fire and metal … the work of a demented visionary in full command of her wild mind … that introduces itself as the psychopathic lovechild of David Cronenberg's Crash and Shinya Tsukamoto's Tetsuo: The Iron Man before shapeshifting into a modern fable about how badly people just need someone to take care of them and vice-versa."
Jim Williams' otherworldly percussion-centric score, features spooky and metallic vocalisms, including Lise Abott's cover of the folk song "Wayfaring Stranger."
Wall to Wall Soundtrack
Edgar Wright's Last Night in Soho is, according to TIFF's description, a dazzling and dizzying thriller that draws from the psychotronic cinema of the 1960s and 70s. Elise (Thomasin McKenzie) is a young woman who ventures from the English countryside to study fashion at a prestigious London academy. In a rented flat in Soho her life becomes psychically intertwined with that of Sandy (Anya Taylor-Joy), a singer living in 1966. Elise is obsessed with the 60s so she listens to a lot of music, making for a wall to wall soundtrack. Check out the film's trailer for Taylor-Joy's buoyant, nuanced, modernist cover of Petula Clark's "Downtown."
"It will feel very different to my other films," director Wright told Empire in an interview published last year. "But I've always liked films which have a slow burn into something else, and a lot of movies have that feeling. Last Night starts in a more psychological realm and then starts to get increasingly intense as it goes along. And I always like to gravitate towards making a film in genres I miss, and there's a certain type of psychological horror film that you got more in the 60s and 70s, that has something of an operatic nature. I'm using that kind of visual grammar."
And a final note
Prolific composer Nico Muhly, one-time Philip Glass protégé, returns to the silver screen with the score to The Humans, Stephen Karam's directorial debut, an adaptation of his own Tony-winning play which "tracks the emotional intricacies of a working-class family bound by tradition, contention and unshakable loyalties."
The Toronto International Film Festival runs from September 9 to 18. Please check tiff.net for further information.
Paul Ennis is the managing editor of The WholeNote.