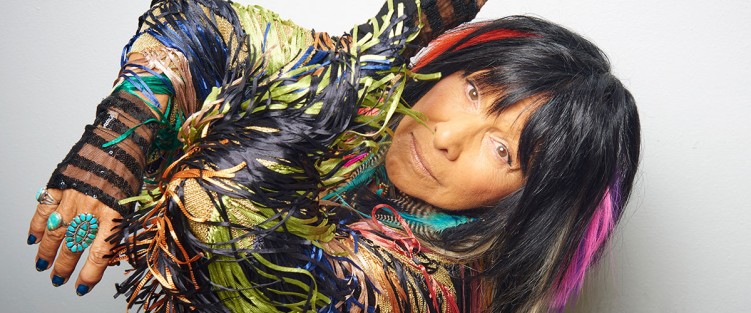 Once again, it's time for the Toronto International Film Festival (September 8 to 17) and The WholeNote's annual TIFF Tips guide to festival films in which music, in one way or another, plays an important role. After two years of restricted access, the 47th edition of the film festival is all live with dozens of special guests.
Our picks are based, variously, on track record, subject matter and gleanings from across the Internet. Out of the 255 titles from 65 countries, I've focused on 14, beginning with a handful of documentaries directly tied to music.
MUSIC DOCUMENTARIES
Ever Deadly, an immersive, visceral music and cinema experience featuring avant-garde Inuit throat singer Tanya Tagaq, was created in collaboration with award-winning filmmaker Chelsea McMullan and the NFB. It shows Tagaq's intimate relationship with the Nuna – the Land – a living, breathing organism present in all forms of her improvised performances. The film weaves concert footage with sequences filmed on location in Nunavut, seamlessly bridging landscapes, stories and songs with pain, anger and triumph – all through the expressions of one of the most innovative musical performers of our time.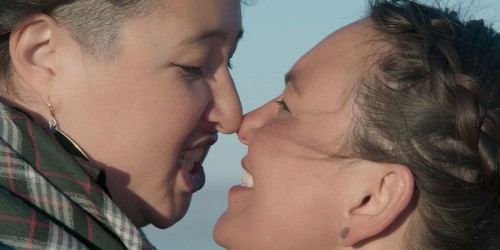 Tanya Tagaq's director's statement: "Many people have approached me with a proposal to engage in making a documentary. I tend towards being camera shy (offstage), so it wasn't until I was approached by a friend that a documentary happened. Chelsea was a friend I met through Rae Spoon. They did a documentary called My Prairie Home. I watched it on an airplane. I love Rae; it was so nice to see them onscreen and to see them being portrayed in the right way.
"So we jumped into making Ever Deadly. Chelsea pushes. I pull. We got riding the same caribou and off we went! This process has been exhilarating and interesting. Bringing the crew up to Nunavut was the highlight for me. Realizing that's how I feel in the South, in your culture. I am always cautious, not quite knowing how to behave, not having a handle on the rules. Watching the crew learn how to drive an ATV on the tundra and take in the majesty of the land gave me a sense of peace. Thank you to Chelsea and the crew for taking the time to film."
Chelsea McMullan's director's statement: "The first time I saw Tanya Tagaq perform, my mind was fully blown. When she walks out onto the stage, she gives you an experience. She fuses with her band to build this electric, seismic, psychedelic improvised trip that blasts through the walls of the auditorium, tearing time and space apart before pulling you deep down into the pit of your soul. I felt awestruck by the power of her art. I was a little bit obsessed; it was such a multi-sensory event, I immediately wanted to know how she thought about cinema…Having the opportunity to participate in channeling Tanya's art, voice and life into film has been the greatest creative endeavour of my life. Ever Deadly is meant to be an experience, to flood over you and take you on a journey guided by a live performance for the ages. In the process we touch on many parts of who Tanya is – the unparalleled musical talent, the bold voice speaking truth to power, the poet and philosopher reaching deep into herself, how fiercely she loves her family and how relentlessly she fights. Immerse yourself, let it carry you away, but don't for a second think the cinematic frame could ever hope to contain Tanya Tagaq. Not a chance."
TIFF programmer Steve Gravestock writes: "A tribute to Buffy Sainte-Marie's extraordinary life and career, Madison Thomas' Buffy Sainte-Marie: Carry It On, is as captivating as its subject, the legendary Indigenous singer-songwriter and activist, who smashed through barriers to become an inspiration to fans and fellow musicians alike…This well-researched film divulges many lesser-known details of Sainte-Marie's life, and brings together a fine collection of subjects whose love and admiration is palpable – most notably Joni Mitchell, who beams with affection when she talks about her."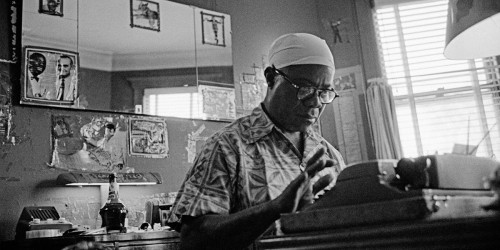 Louis Armstrong's Black & Blues is a definitive look at the master musician's life and legacy as a founding father of jazz, the first pop star and a cultural ambassador of the United States. He was loved by millions worldwide but often mischaracterized for not doing enough to support the civil rights movement. In reality, his fight for social justice was fuelled by his celebrity and his willingness to break his silence on issues of segregation and patriotism. With the support of the Louis Armstrong Educational Foundation, director Sacha Jenkins and his team had access to never-before-seen archival materials including hundreds of hours of audio recordings, film footage, photographs, personal diaries and a life's worth of ephemera for exclusive use in the first significant documentary dedicated entirely to his life.
Miúcha, the Voice of Bossa Nova, directed by Daniel Zarvos and Liliane Mutti, centres on Heloísa Maria Buarque de Hollanda, known as Miúcha, a Brazilian singer who lived in the shadow of her husband, João Gilberto. Despite her talents, she was expected to put Gilberto's career first while mothering their daughter, Bebel Gilberto, who became a well-known contemporary singer in her own right. "We watch Miúcha have to come to her feminist awakening and let her own talent shine," TIFF programmer Thom Powers told Variety.
Moonage Daydream, from director Brett Morgen (Kurt Cobain: Montage of Heck) "features a treasure trove of archival footage and zero contemporary talking heads. It is immediately positioned as an exploration of [David] Bowie's rise to global fame in the early '70s, told from the perspective of that same era (its key filmmaking influence appears to be Stan Brakhage, a pioneer of the dreamlike avant-garde), with a modus operandi involving unapologetic overloads of light and sound. While it eventually takes a peek into the '80s, '90s and early 2000s, the majority of its 130-minute running time is about the birth of the Bowie persona (and the Ziggy Stardust persona in turn), from raucous live stage performances to televised interviews about his fashion and sexuality, though not before an explosive initial half hour that yanks you by the collar and forces you to pay close attention between the lines – or in this case, between the breakneck cuts." – IndieWire
The Return of Tanya Tucker: Featuring Brandi Carlile is right there when trail-blazing country singer (and now sexagenarian) Tucker records While I'm Livin', her first album of original music in 17 years. Acting as both fan-girl and producer, six-time Grammy-winner Brandi Carlile sits in the recording booth with Tucker, while fellow producer Shooter Jennings is in the control room. Many songs are mined from conversations that Carlile has with Tucker. Directed by Kathlyn Horan, the film also includes archival footage that covers Tucker's first hit at age 13, her soaring career in the '70s, her unsettling tabloid era, and her frowned-upon foray into rock – all this before self-imposed retirement after the death of her father/longtime manager. As Carlile's recent appearance with Joni Mitfchell at this year's Newport Folk Festival showed, she has a magic touch with iconic female singers. I'm curious to see and hear the results of her latest venture.
HIP-HOP CULTURE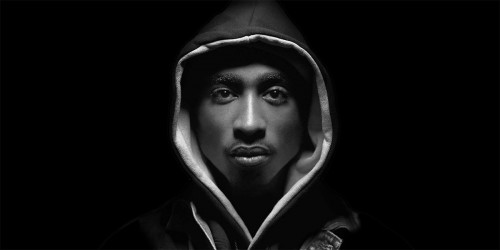 Allen Hughes' Dear Mama is described in its press release as a five-part cinematic television event that follows Black Panther activist Afeni Shakur and hip-hop icon Tupac Shakur. Told through the eyes of the people who knew them best, the docuseries is an intimate wide-angle portrait of a mother-son duo, whose unified message of freedom, equality, persecution and justice are more relevant today than ever. TIFF will unveil the first episode.
Essence magazine reported in early August, 2022, that Hughes decided to take an unconventional approach to learning about the polarizing hip-hop icon and his early years by getting to know him through the eyes of his mother.
Adapted for the screen by director Clement Virgo from David Chariandy's prize-winning novel of the same name, Brother – the story of two sons of Caribbean immigrants – is set against the backdrop of Scarborough's vibrant 1990's hip-hop scene,
Sanaa Lathan's On The Come Up is based on the novel by bestselling author Angie Thomas, who also wrote The Hate U Give. The film stars newcomer Jamila C. Gray as Bri, a 16-year-old gifted rapper who attempts to take the battle rap scene by storm in order to lift up her family and do right by the legacy of her father – a local hip-hop legend whose career was cut short by gang violence. On the Come Up also stars Da'Vine Joy Randolph, Lil Yachty, Mike Epps, Miles Gutierrez-Riley, Justin Martin, Titus Makin, Michael Cooper Jr., GaTa, Lathan and Cliff "Method Man" Smith.
JAZZ-CENTRIC
The modern reimagining of one of the most famous operas in history, Carmen, comes from first-time filmmaker Benjamin Millepied, a former New York ballet dancer who choreographed 2010's Black Swan and married its star, Natalie Portman. The cast includes Melissa Barrera (In the Heights) and Normal People star Paul Mescal. Oscar-nominated composer Nicholas Britell (If Beale Street Could Talk) has written nine new songs with Grammy-winning singer-songwriter Julieta Venegas and Taura Stinson.
Tyler Perry's tale of forbidden love and family drama, A Jazzman's Blues, unravels 40 years of secrets and lies against a soundtrack of juke joint blues in the Deep South. Terrence Blanchard arranged and produced the soundtrack. Perry grew up in rural Louisiana, influenced by jazz. This experience gave him a special connection to the material. "Jazz was very much the soundtrack of my life," he recently told Deadline. Many of the pillars of the music genre that inspired his upbringing have music featured in the film. "Louis Armstrong, Ella Fitzgerald, Sarah Vaughan, Duke Ellington, and all these incredible, amazing voices inspire me."
BIOPICS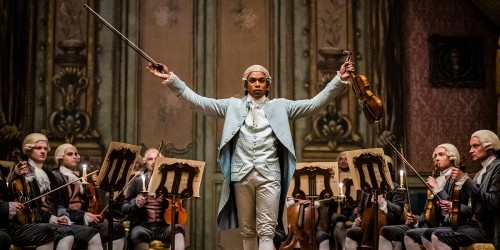 TIFF programmer Jane Schoettle writes: "Featuring a magnetic performance from Kelvin Harrison Jr… this opulent historical drama, Stephen Williams' Chevalier, brimming with intrigue, romance, and sumptuous music, turns the spotlight on a brilliant Black composer and violinist whose legacy has been woefully obscured… Bologne, propelled by talent, ambition, and a drive to surmount the racist barriers all around him, climbs his way up from outcast to a place in Marie Antoinette's inner circle. Born in Guadeloupe as the illegitimate son of an enslaved African and a white French aristocrat, Bologne grew up in Paris as a privileged but stigmatized son. He was afforded the finest education and excelled in music and fencing. But he was still Black."
Midnight Madness programmer Peter Kuplowsky writes this about Weird: The Al Yankovic Story, his section's opening film: "Daniel Radcliffe dons "Weird Al" Yankovic's Hawaiian shirt and accordion in Eric Appel's infectiously entertaining and hyperbolic biopic about the legendary parody songsmith…[this] "true" account of "Weird Al" Yankovic's meteoric rise from a humble accordion player who replaced the lyrics of popular songs with funny new ones to a rich and famous celebrity accordion player who continued to replace the lyrics of popular songs with funny new ones,"
INSPIRED BY A SONG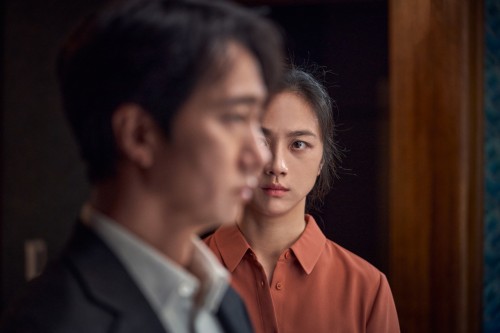 Park Chan-wook was named Best Director at this year's Cannes Film Festival for his neo-noir, Decision To Leave, inspired by The Mist, a Korean song that recurs on the soundtrack."And," as Jessica KIang writes in Variety, "there are montages, accompanied by a woodwind score (from Cho Young-wuk) lush with romance and intrigue, that deliver a delirium of imagery that would be the centerpiece climax of any other film, but here is simply a debonair aside."
The Toronto International Film Festival runs from September 8 to 17. Please check tiff.net for further information.
Paul Ennis is the managing editor of The WholeNote.