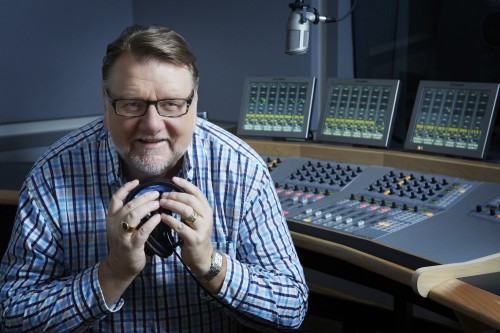 Ben Heppner's unmistakable voice, warm and relaxed, is instantly familiar to CBC listeners as the host of Saturday Afternoon at the Opera, and Backstage with Ben Heppner, sharing his great love for this music and a wealth of stories about the musical lives involved. Heppner first gained national attention in 1979 as winner of the CBC Talent Festival and went on to become one of the world's most celebrated dramatic tenors, renowned for heroic performances in a wide range of the most challenging operatic and concert repertoire – Wagner in particular. A Companion of the Order of Canada, Heppner is the recipient of numerous other awards and honours as a performer and recording artist. The Ben Heppner Vocal Academy, a TDSB elementary school in Scarborough is named for him, as is the main street in Dawson Creek BC – Ben Heppner Way.
Heppner announced his retirement from singing in 2014, but still performs occasionally. This summer he will headline the Lowville Festival on June 9, alongside the Lowville Festival Choir, and he has two summer festival engagements with the Toronto Mass Choir in a gospel program called "O Happy Day," concerts which return to the music of his childhood. Heppner is the youngest of nine children born in 1956 to a Mennonite farming family in Murrayville BC (now part of the city of Langley).Today he lives in Toronto with his wife, Karen.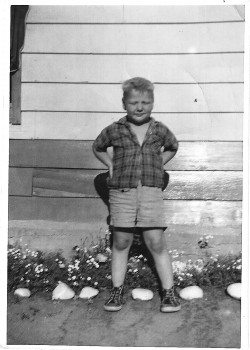 Where were you born? My passport says I was born in Murrayville BC. Very few people know where that is. It's actually part of the City of Langley these days.
Were there any working musicians in your childhood family? No. My dad (Ben) worked out in the barn and the fields and my mom (Kae) held down the fort with the kids and domestic concerns.
About your childhood home and family life? I was what people called an "afterthought." (After, they wished they'd thought.). I'm five years younger than my next sibling. It's complicated but, by the time I was nine or ten I had the house all to myself. My family moved to the Peace River region of BC when I was two and a half. First we lived in a remote place called Clayhurst. But after I burned down the house we relocated to the bustling hamlet of Doe River. My dad retired from farming when I was eight years old and we moved to the metropolis of Dawson Creek. (Trust me it's not like the TV show!) I graduated from the South Peace Senior Secondary School in 1973.
How did music fit into your childhood? In my childhood home you would have been given away to another family if you couldn't sing. We sang in church, doing the dishes and even driving in the car. Music was something that was made not listened to. There was no record player at home: I heard vinyl LPs only at other people's houses, or the library. It was at the library that I found things to satisfy my music cravings.
First recollections of making music? When I was about three my family was asked to sing in church. I practised with my Mom and my brother and sisters all week long. When it was time for my family to sing – I was told to stay behind in the pew with Dad. I was bummed. But once the music started, I stood like a tin soldier on the church pew and belted out the alto part. I remember a solo with the kids' choir at church: I stuffed my hands in my pockets and refused to look up.
What was your first instrument, if any, other than your own voice? I started playing trumpet in seventh grade and made my way to the lower-sounding instruments French horn and euphonium.
Do you remember seeing an orchestra for the first time? An opera? I remember standing in front of the TV and imitating the conductor. Remember – I grew up in Dawson Creek – so there were no shows to see. Quite frankly I detested opera. It wasn't until I started to train at the U of T Opera School that I started to like it.
Do you remember thinking you'd do something else? After the policeman/fireman stage I thought of being a minister. That's why I went to theological school first. After a year of theology in Regina I mounted my campaign to conquer the world from the University of BC. I thought I would be a high school music teacher.
How did music fit into your own children's lives? We sang a lot – like when I was growing up. I made the kids take piano lessons and we encouraged any type of music they liked. Country music is forbidden, however.
Does teaching/mentoring fit into your current musical life? No. I did a year subbing in for a sabbatical leave at McGill. I had fun with the students but didn't feel the urge to do more.
Where does making / hearing music fit into your current personal and family life at home and in your community? A couple of times a year we have a community get-together and sing. Christmas carols and hymns are the main thing.
If you were driving ALONE and could sing along to ANY recording, what would you choose? Something by Ella Fitzgerald and Louis Armstrong.