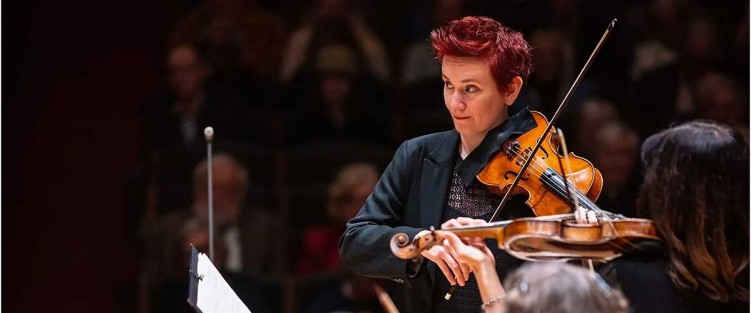 First, full disclosure of a personal bias: I prefer my early music live – up close and in person, the way it was intended at the time of its composition. Recordings of period music, even on period instruments, always leave me feeling a bit weird. So the past way-too-many months have been a real struggle for me. Now, there's so much live performance to choose from that I hardly know where to begin. (Details of all these events mentioned here can be found in the listings, starting on page 34.)
Up first
Sep 23 & 24: Tafelmusik Baroque Orchestra invites us to "picture a vibrant city humming with creative spirit, attracting artists who exchange diverse ideas and perspectives." Present day New York or Toronto? No, 18th-century London. "Handel's London" offers up Handel, Purcell and Geminiani, also lesser-known works by Kusser and Hellendaa, and a Purcell-inspired piece by one of Tafelmusik's own, the late Allan Whear. Guest director, leading from the harpsichord, is Avi Stein, associate organist and chorus master at Trinity Wall Street,a teacher at The Juilliard School and Yale University, and artistic director of the Helicon Foundation (New York).
Oct 12 Confluence Concerts offer us "Boccheriniana". Not only works by Luigi Boccherini but his contemporaries, including Maddlena, Lombardi, and Sirmen. Cellist Elinor Frey will bring together a stellar group of musicians from Montreal and Europe.
Oct 20, 22 and 23, Opera Atelier, open their 2022/23 season with Purcell's Dido and Aeneas, with Meghan Lindsay and Colin Ainsworth portraying the ill-fated lovers, Mireille Asselin as Belinda, and Measha Brueggergosman-Lee as the nasty and incredibly funny Sorceress. The Nathaniel Dett Chorale, the Bach Children's Choir and the Tafelmusik Orchestra will be conducted by OA music director David Fallis on Oct 20 and 22, and assistant music director Christopher Bagan, in his OA conducting debut, on October 23.
Dido and Aeneas was Opera Atelier's debut production in 1986, and Canada's first ever staged production of the work. Many people consider it to be the greatest opera written in the English language (and not just because of the superb music, dancing, baroque stage effects, and those outrageously funny witches.)
Oct 27 and 29: Tafelmusik's second concert of the season, "Trailblazers" is one I'm particularly looking forward to, for the return of violinist Aisslinn Nosky, a former member of Tafelmusik and a trailblazer in her own right – with Toronto's I Furiosi Baroque Ensemble, as a founding member of the Eybler Quartet, and now, as concertmaster of the Handel and Haydn Society of Boston (since 2011). Nosky will direct a program of "large-scale chamber music by trailblazers of the romantic period" – Mendelssohn's Octet in E-flat, and a Nonet for winds and strings by French composer Louise Farrenc (1804-1875) whose music is enjoying a long overdue renaissance.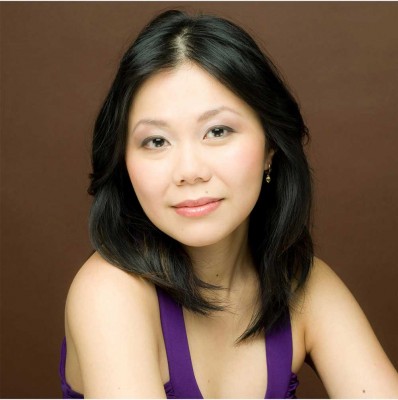 Nov 6 Rezonance Baroque Ensemble presents soprano Vania Chan in "Vivaldi: But Not 'The Seasons'" – a program of arias. The concert will also include some of Vivaldi's concerti for strings - terrific music in the way that it showcase the entire ensemble. Chan's early music dance-card is filling up fast! She'll sing the role of Eurydice in Offenbach's Orpheus in the Underworld with Toronto Operetta Theatre, Celia in Mozart's Lucio Silla with Voicebox: Opera in Concert), and join in with the Toronto Consort for their Praetorius Christmas Vespers concert.
And next
Nov 13 Toronto Chamber Choir presents "The Kappellmeister of Dresden" (Kaffeemusik) in collaboration with SchützFest 350, featuring Peter Tiefenbach as the Kappellmeister himself. The elderly Schütz will regale us with tales from his long and storied life while the TCC sings works from across his vast oeuvre, from the Italian madrigals of his student days in Venice to profound unpublished works from his final years. And on Dec 9 and 10 the TCC will play a role in Toronto Consort's "Praetorius Christmas Vespers". This beloved holiday concert is conducted by former TCC director David Fallis.
Dec 10 Etobicoke Centennial Choir will present "'Sing We Joyfully" - in a program that includes' features J.S. Bach's stunning Magnificat, with vocal soloists and baroque orchestra.
I also look forward to finding out what SINE NOMINE Ensemble for Medieval Music, silent too long, has in store for us. All we know is that they are currently working on a project that will "present the diverse repertoire of a remarkable 14th-century northern Italian manuscript through both music and dance." Intriguing!
And finally, echoing my own desire for a return to early music live and in person, the Toronto Early Music Players Organization (TEMPO) are back with monthly Sunday workshops, starting with "And now, back to Live Action!" on Oct 2, led by Colin Savage, a favourite TEMPO presenter, who will guide those attending through some Renaissance, Baroque and other familiar repertoire, to help everyone remember the joy of making music together. Upcoming workshops include Anne Massicotte, recorders, (Nov 6) ; Vincent Lauzer, recorders, (Dec 4); and Joseph Lanza, baroque violin,(Jan 8).
MJ Buell is a core member of the WholeNote production team and occasional writer, who particularly enjoys historically informed performance.