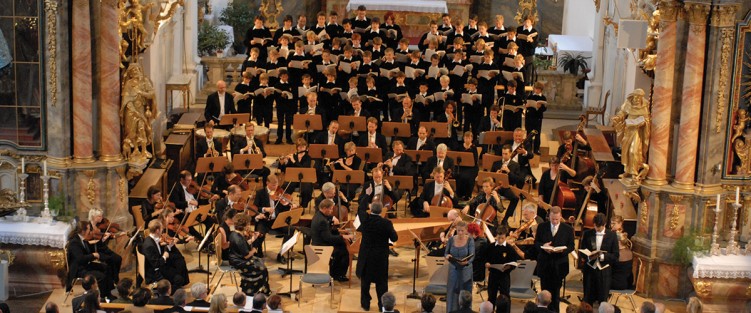 When I heard that Tafelmusik was opening its 2023/24 season with Beethoven symphonies conducted by Bruno Weil and in celebration of its 45th anniversary season, it sounded like a reunion that I could not miss," writes Christina Mahler, Tafelmusik principal cellist from 1981 to 2019.
"Tafelmusik's collaboration with Bruno Weil started in the early 1990s with an annual invitation to play at his music festival in Bavaria: Klang und Raum (Sound and Space). As the festival's orchestra-in-residence for 19 years, we ended our summers in southern Germany with Bruno and his family. This relationship has greatly shaped our orchestra and helped extend our repertoire into the 19th century, because Bruno wanted to explore the classical and Romantic music periods with Tafelmusik on period instruments. Playing Romantic music on period instruments was a fairly new concept at the time, and we were able to learn and explore alongside each other.
"Bruno has said that he especially loves to play Beethoven with Tafelmusik, which makes a lot of sense to me. Beethoven is a composer who makes you work. His life was hard, with many dramatic challenges. He had a fiery, earthy and willful temperament, which comes through in his music. Playing his works on period instruments gives a clearer understanding and experience of what Beethoven wanted to say. Once we learn about the composer, use the instruments of the time, and learn about the specific styles of the period, the music becomes much more powerful. Winds and strings find their original balance.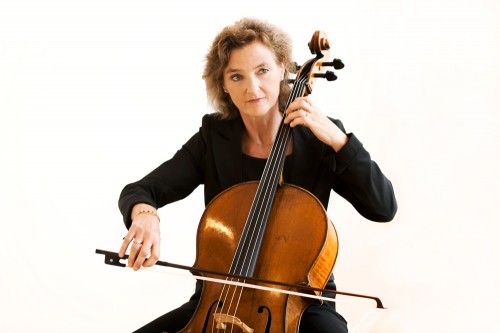 "Bruno has offered us many beautiful insights. As he has said, working with Tafelmusik means exploring Beethoven as if it was newly composed music. Approaching the music as Baroque musicians, we had to expand our palette, flexing and toning our muscles to re-learn this new style. It was an exciting process for everyone including the festival's audience. Our annual stay in Germany often ended with the making of one or more recordings. Then, returning to Toronto, we were ready for our opening concerts, sharing our repertoire discoveries with our home audience.
"It is such a thrill that Bruno is coming back to collaborate with Tafelmusik after these awful years of COVID drought. He will bring his family and some friends from our Klang & Raum years to Toronto, and it will feel like a true reunion."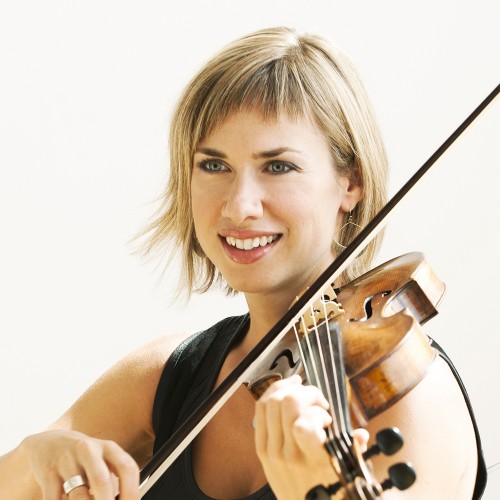 "When I joined Tafelmusik in 2004, it was my incredible good fortune to be welcomed into the musical relationship between Tafelmusik and Bruno Weil, and into the middle of the Beethoven symphony recordings" says Cristina Zacharias, Tafelmusik violinist and Artistic Co-Director.
"I knew I was lucky, but I didn't understand at that time just how rare such relationships are in the orchestral world. The atmosphere in our work together was characterized by trust, exploration and a relentless commitment to the music in front of us. The performances that resulted from this collaboration are among the most special in my career – thrilling moments in concert halls all over the world where the magic of live performance blended with a sense of discovery and a particularly unified performance energy.
"Those ground-breaking recordings of the Beethoven symphonies set an artistic standard that we continue to measure ourselves against. The mix of musical passion and dedication between Bruno and Tafelmusik, characterized especially in our Beethoven cycle, has become a benchmark for all of Tafelmusik's artistic endeavours. Almost 20 years later, in planning for Tafelmusik's 45th anniversary season as an Artistic Co-Director, an invitation to Bruno felt like a natural choice – the best way to remind us where Tafelmusik came from, and to propel us toward our future. None of our passion for this music has faded, and I am so eager to bring it to our home audience for this celebration."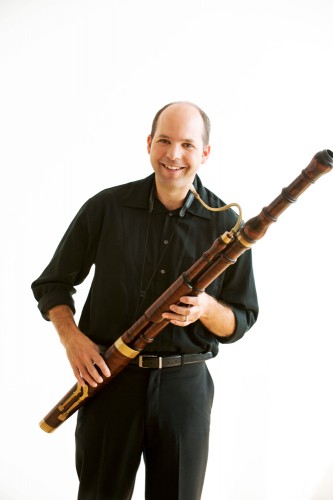 Dominic Teresi, Tafelmusik Principal Bassoon and Artistic Co-Director, offered this: "One of my earliest performances with Tafelmusik was Beethoven's 5th at Klang und Raum with Bruno conducting. It was an incredibly profound and joyous experience with my new Tafelmusik family that I will never forget. Bruno brings an uncommon breadth of knowledge and emotional depth to Beethoven and I can say that performing and recording all nine of Beethoven's symphonies with him has been one of the most formative experiences of my musical career. I am overjoyed to be opening our 45th season with Bruno and these two monumental works."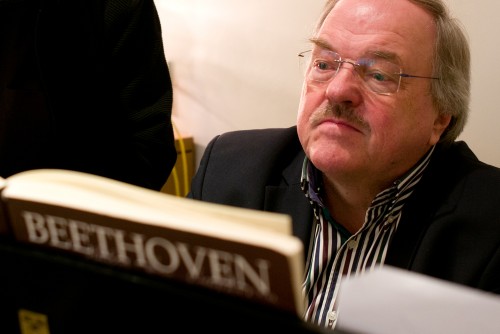 And a postscript: "It is an honour to return to the stage with Tafelmusik almost 20 years since our first recordings of Beethoven symphonies," says Bruno Weil. "The musicians of Tafelmusik continue to bring such intensity, honesty and absolute delight to the music. There are few joys greater than bringing the idealism and passion of Beethoven's music to life with my dear friends."
The details: Tafelmusik's 45th anniversary season kicks off with an all-Beethoven blockbuster on Sept 22 at 8pm, Sept 23 at 8pm & Sept 24 at 3pm at Koerner Hall, TELUS Centre for Performance and Learning.

MJ Buell is a longtime member of The WholeNote team, and an occasional writer.