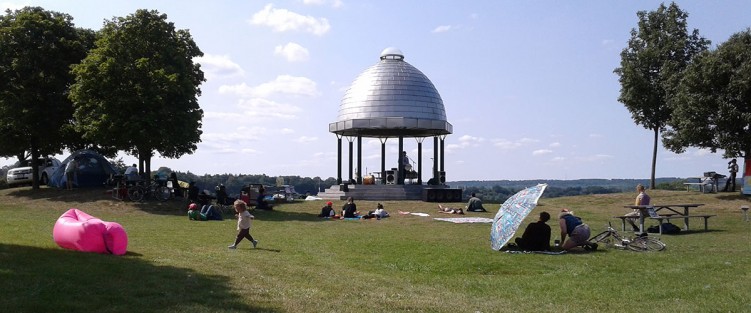 Hamilton, Ontario
September 25, October 2, October 9
Since 2014, The Zula Arts Collective and director Cem Zafir have been programming the further shores of jazz and improvised music in Hamilton, from an annual festival to various concert series throughout the year. Now, with the lightening of COVID-19 restrictions, Zula launches a series of festive Saturday performances: each presents four groups – some local, some travelling, some interdisciplinary – and, following a dinner service, concludes with a film that's intimately involved with improvised music.
September 25
Film: Imagine the Sound
In 1981, Toronto filmmaker Ron Mann (creator of Grass, Altman and Comic Book Confidential) and musician/writer/producer Bill Smith undertook a significant project to document some major figures of the free jazz movement, producing a mix of performances and interviews with Cecil Taylor, Paul Bley, Bill Dixon and Archie Shepp that retains its power today, including some extraordinary footage of Taylor's end-to-end piano runs (7pm). Ron Mann is on hand for a Q&A (8:30pm).
The film and Bill Smith's career are also apparent in other performances. Trombonist Scott Thomson presents a solo set of music inspired by Bill Dixon (5:15pm). Hamilton's Lee/Palmer/Bennett (bassist David Lee, guitarist Chris Palmer and saxophonist Connor Bennett) presents music performed by the Bill Smith Ensemble in the 1980s when Lee was a member (5:45pm). Another Ensemble veteran, the brilliant guitarist/singer Arthur Bull, performs as part of Spokes with longtime collaborator drummer Bob Vespaziani. The duo is then joined in by Lee/Palmer/Bennett to form a blues/rockabilly band called The Five Spokes (3pm).
Brodie West Quintet
In the midst of his artful compositions, alto saxophonist Brodie West creates improvisatory puzzles that resolve in surprising ways, carried forth on his laconic lines and subtle timbral shifts. His Toronto quintet includes pianist Tania Gill, bassist Josh Cole and drummers Nick Fraser and Evan Cartwright, with West making fine use of the possibilities afforded by two drummers (4pm).
October 2
The focus is on Toronto bands with highlights on the piano, from the opening trio of pianist Bill Gilliam, soprano saxophonist Kayla Milmine and drummer Ambrose Pottie, a hive of spontaneous invention (3pm) to pianist Adrean Farrugia's trio with bassist Jon Maharaj and drummer Ethan Ardelli on drums, creating subtle harmonic weaves (5:30pm). So Long 7 creates multicultural music from Ravi Naimpally's tabla, Tim Posgate's banjo, Neil Hendry's guitar and William Lamoureux's violin (4pm). Dancer Megan English is accompanied by Dale Morningstar (5pm). Voc Silent Film Harmonic, led by bassist Ted Harms, provides live accompaniment for a silent film, The Unknown (7pm).
October 9
Ochs-Robinson Duo
Tenor saxophonist Larry Ochs is best known for his work with ROVA, the saxophone quartet that has, over its 44-year history, collaborated with everyone from John Zorn to Terry Riley, but Ochs and drummer Don Robinson have been working together for three decades, achieving maximum expressive power with minimal means, whether playing with the economy of elemental blues or the unrestrained passion of free jazz. Their recent CD, A Civil Right, is at once manifesto and tour de force (6pm).
Film: New York Eye and Ear Control, Michael Snow 1964.
For the soundtrack, Snow enlisted a New York free jazz supergroup, including saxophonists Albert Ayler and John Tchicai, trumpeter Don Cherry and trombonist Roswell Rudd, then instructed the band, contrary to their usual practice, to just improvise collectively, no themes, no solos, later mating the music to his flow of New York images. The result? A major film that's also a significant creative contribution to the history of improvised music. (7:30pm)
Also: Composer/guitarist Pete Johnston's song project Stranger Still matches his own transit from rural Nova Scotia to Toronto with that of poet Alden Nowlan, setting Nowlan's subtle, rugged words amidst traditional English song and acoustic takes on progressive rock, all realized with bassist Rob Clutton and singers Mim Adams and Randi Helmers. Trumpeter Nicole Rampersaud and pianist Marilyn Lerner are Brass Knuckle Sandwich (5pm), playing music as spirited as the name, though often far more lyrical. Eschaton is the improvising Hamilton duo of Aaron Hutchinson on trumpet and electronics and Connor Bennett on saxophones, bass and vocals (4pm).
Something else, indeed.
Events take place at the gazebo in Bayfront Park, 200 Harbour Front Dr, Hamilton. Admission is pay what you can with a suggested donation of $15-25. For complete information, consult somethingelsefestival.com.
Stuart Broomer writes frequently on music (mostly improvised) and is the author of Time and Anthony Braxton. His column "Ezz-thetics" appears regularly at pointofdeparture.org.