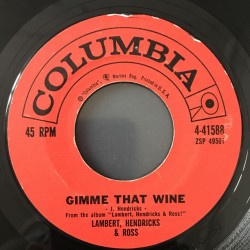 There's no use sugar-coating it: this coming winter promises to be the darkest in living memory. Mix the harsh weather we Canadians can always expect this time of year with the fact that COVID-19 numbers are on the rise everywhere (Toronto is about to re-enter a modified form of the spring lockdown as I write), and you have a recipe for Bleak on Toast with a side of Dismal.
Normally, we can look forward to Christmas and/or Hanukkah to provide an oasis of celebration in the midst of all the cold and ice and snow, but with the lockdown measures set to extend at least 28 days from November 23 on, these holidays will be a lot less festive this year. The best we can hope for is to celebrate them with a vengeance next year and in the meantime, thank God the LCBO is still deemed an essential service. As Lambert, Hendricks & Ross once famously sang, "Gimme that wine (Unhand that bottle)." Cheers.
I'm tired of writing about the effects of COVID on musicians and live music and I suspect you are tired of reading about it, too. Let's just say it's been devastating, that many of us have done our best to do a technological end run around the pandemic, and leave it at that. The real question becomes how do we get through the next couple of months with our sanity and spirit intact? I've already recommended alcohol, but that doesn't work for everyone. We're all going to be cooped up inside so we have to learn to enjoy that as best we can. Cooking, baking, reading a good book or watching some classic movies all help; watching the news, not so much. And of course staying in touch with friends and family by phone or email or Zoom is really important. But above all else, I find listening to music helps the most. Since CDs have become almost obsolete, I came to regret having amassed such a huge collection of them, but no longer. I've spent a lot of the past eight months revisiting my collection and it's been time well spent.
So, in the spirit of "bring it on" which helps Canadians withstand the winters, I've decided to offer a menu of songs which address the "joys" of winter – not Christmas or Holiday songs, which we all know – but rather songs which actually have to do with winter itself. If you're reading this online, I've included YouTube links to each in the hope that housebound jazz fans will get some enjoyment out of these gems.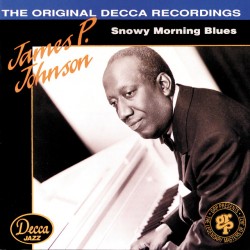 Snowy Morning Blues It's snowing as I write this morning, and this stride-piano classic by James P. Johnson always comes to mind. Despite the title it's not a blues, nor is it sad, but rather jaunty and lilting. Johnson recorded it several times throughout his great career but the slower tempo of this first 1927 version only serves to increase its stately, loping grandeur. youtube.com/watch?v=vBB87sltANY
Snowfall This dreamy pastoral tone poem to winter was Claude Thornhill's theme song and features his elegant, lacy piano set against the luxurious and impressionistic palette of instrumental colours his orchestra always provided. youtube.com/watch?v=VwoHnmUihGY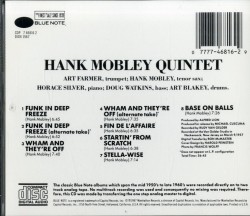 Funk in Deep Freeze There's nothing especially wintery about this Hank Mobley classic, it's relaxed and soulful hard bop all the way, featuring Art Farmer, Horace Silver, Doug Watkins and Art Blakey along with Mobley. But its title perfectly describes our current predicament, as in "we're in a deep funk and it's freezing out." youtube.com/watch?v=0-8MCGMAO0k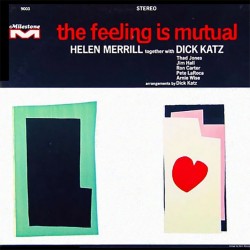 Winter of My Discontent Just as this moody and stark song takes its title from Shakespeare's Richard III, I've borrowed its title for this piece. It was written by that great maverick of American songwriting, Alec Wilder, with lyrics by Ben Ross Berenberg. There have been many fine versions of it by various singers including Jackie & Roy, Norma Winstone, and Toronto's Maureen Kennedy, but this 1965 reading by Helen Merrill is by far my favourite. Her "small" and cool approach is perfect for the song. It's from her superb album The Feeling Is Mutual, featuring hip arrangements and a great band of Thad Jones, Dick Katz, Jim Hall, Ron Carter and either Pete LaRoca or Arnie Wise on drums. youtube.com/watch?v=Ud_H60kJ39A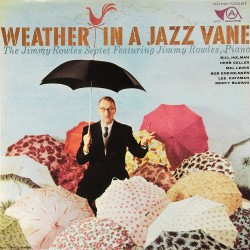 (I Love the) Winter Weather This song was written around 1940 by Ted Shapiro, who, given the title, must have come from somewhere warm like California. It was first recorded in 1941 by Benny Goodman with vocals by Art Lund and a very young Peggy Lee and I've included that version in the first link. It really swings, but the overall mood and words are almost absurdly cheerful given the subject. I much prefer the instrumental version by pianist Jimmy Rowles in the second link; the slower tempo and rich block voicings lend it a much more subtle and reflective air. It's from one of his best 1950s albums, Weather In A Jazz Vane, featuring a septet of West Coast jazz greats: Lee Katzman on trumpet, Bob Enevoldsen on tenor and valve trombone, Herb Geller on alto, Bill Holman on baritone, with bassist Monty Budwig and drummer Mel Lewis joining Rowles in the rhythm section. youtube.com/watch?v=yfnGm7xRaKc youtube.com/watch?v=OYzECQ1cyQU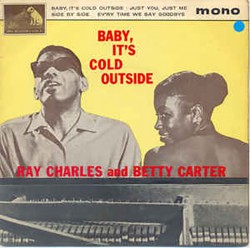 Baby, It's Cold Outside This enduring male-female duet song is a seasonal staple but it was almost dislodged as such a few years ago when some eggheads accused it of enabling or suggesting date rape, and it was actually banned from airplay for a time. Fortunately saner heads eventually prevailed and it is now permissible again to enjoy this song. It's been overdone by countless couplings, but my favourite version is by Ray Charles and Betty Carter from their album of duet songs. My good friend, the late, great drummer Jerry Fuller, first introduced me to this record many years ago and I can't listen to it without thinking of him. It's bittersweet, but mostly sweet. Night night, Jerry. youtube.com/watch?v=1IM3weosOTY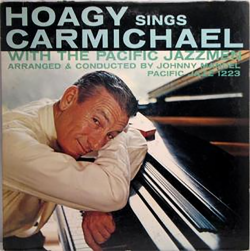 Winter Moon There's nothing quite like the moon in winter; depending on the lunar phase, the cold gives it a crystal-clear corona or some ghostly penumbral shadows. This lesser-known Hoagy Carmichael tune explores the atmosphere both musically and lyrically in sombre and haunting fashion. The best version of it I know is from the 1956 album Hoagy Sings Carmichael, with wonderful arrangements by the recently departed Johnny Mandel. Trumpeter Don Fagerquist and Art Pepper on alto are featured here and I highly recommend that while on YouTube, listeners check out the rest of this record, it's all up there. youtube.com/watch?v=YnHPAo7xt-0
Grey December This admittedly grim number was written by Frank Campo for a Pacific Jazz album of the same name by Chet Baker, with Bud Shank on flute, Russ Freeman on piano, Corky Hale on harp, Red Mitchell on bass, Bob Neel on drums, and unidentified strings. Baker's spare vocal captures the barren loneliness of winter at its greyest. youtube.com/watch?v=RlCDTJosgeg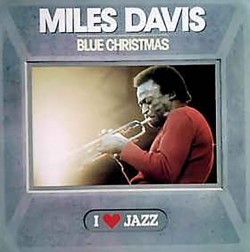 Blue Christmas (To Whom It May Concern) I promised no Holiday tunes, but this curious one-off outing from 1962 by singer Bob Dorough and Miles Davis is more of an anti-Christmas song, its cynical and downbeat mood eerily apt for this year. It was co-written by Dorough and Davis, and the rest of the band includes Frank Rehak on trombone, Wayne Shorter on tenor, Paul Chambers on bass, Jimmy Cobb on drums and Willie Bobo on percussion. It's kind of silly and Miles completely pooh-poohed it in his autobiography, but I've always dug this nonetheless. youtube.com/watch?v=UqZ1O0YhY5Q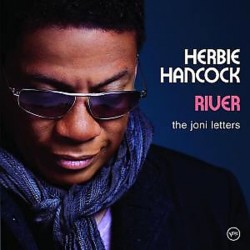 River More than ever, Joni Mitchell's achingly evocative line, "I wish I had a river I could skate away on," could speak for all of us in these uncertain times. Who among us has not occasionally thought it would be nice to escape into hibernation for the next few months and wake up when things are better? I know I have. Her original version is classic, but I like this 2007 live rendition by Joni with Herbie Hancock, Wayne Shorter and company. Her voice has deepened and the slower, more open jazz treatment serves to underscore the poetic nuances and layers of this great song. youtube.com/watch?v=n0x-dxlqS80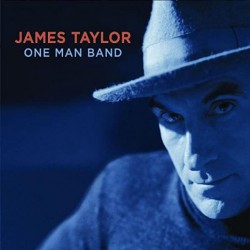 Frozen Man This wonderful song by James Taylor was inspired by an article which appeared in National Geographic about an English sailor whose frozen body was discovered a hundred years after being lost in a shipwreck during an Arctic expedition off the coast of Northern Canada. Taylor puts his own spin on it, fancying the man waking up in a hospital to a completely foreign and modern world, only to realize his own family is long gone. Taylor later realized that this was just another song about his father, who had spent several years at the South Pole as a doctor with the Navy. The title alone makes it easy for us to relate to, and if (as I wishfully speculated earlier) we had managed to hibernate through much of this pandemic and suddenly awoke in the middle of it, imagine how bewilderingly different the world would seem. The studio recording of this is great, but I like the intimacy of this live duo version with the estimable Larry Goldings on piano. "Lord have mercy on the frozen man." And, indeed, on all of us. youtube.com/watch?v=AkNrMMONGqs
It's my hope that listening to these selections will bring some comfort and solace to jazz fans during the "trudgedy" of this season, even though some of them are a little dark in nature – if you can't beat winter, then join it, so to speak. And keep in mind, trawling around on YouTube allows you to sample all sorts of music, not just these tracks. I recommend exploring some of the full records mentioned and other music by these great artists.
To quote Ebenezer Scrooge's housekeeper Mrs. Dilber – immortally played by the great Kathleen Harrison in the 1951 film adaptation of A Christmas Carol – "If it ain't out of keeping with the situation," I'd like to wish all WholeNote readers a Joyous Holiday Season and a Happy New Year. It has to be better than this one, doesn't it?
Toronto bassist Steve Wallace writes a blog called "Steve Wallace jazz, baseball, life and other ephemera" which can be accessed at wallacebass.com. Aside from the topics mentioned, he sometimes writes about movies and food.