Sometimes I wonder which musicians love more, to play or to argue about music. It's probably the former – it can be a hard way to make a living, so you'd blasted well better love it. But if you get ten musicians in a room, you'll get least eleven opinions about the right way to play/sing/compose a Scarlatti sonata/Fado song/12 bar blues/raga/tuba concerto.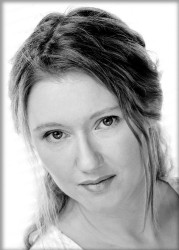 Among composers, J.S. Bach is the uncontested favourite for many musicians. But if we generally agree on Bach, the ideal way to play his music is anything but uncontested. This topic is probably more hotly debated among musicians than that of sports teams, movies or microbrewed beer. Well, perhaps beer is discussed more, but as this is a music column, I will leave that subject alone, and refrain from throwing down the gauntlet for Guinness, in consideration for the feelings of those who may prefer other, inferior brands.
Small armies of musicians and writers have done battle throughout the twentieth century regarding Bach orchestra and choir size, tuning, phrasing, trills, pitch level, instrumentation, phrasing and for all I know, whether or not Bach tapped his foot while playing. The lines have often been most contentiously drawn between those who play modern instruments, and proponents of "historically informed performance" (often shortened to the seriously groovy acroynym HIP) who favour instruments designed like those used in Bach's time, and musical interpretations that are to some degree based on research into the musical and rhetorical practices of the 17th and 18th centuries.
Most would agree that there has been a détente of late – early music players have become a good deal less dogmatic in recent years, and modern instrument players have allowed themselves to find inspiration in some of the interpretive choices that have emerged from the researches and experimentation of early music players.
We have a chance to compare examples of these two different approaches in the coming weeks. Tafelmusik Orchestra and Chamber Choir are performing the Bach's Mass in B Minor from 9-13 January, and Mendelssohn Singers (a pared down version of the Toronto Mendelssohn Choir) perform the St. John Passion on March 3.
The St. John Passion is a harrowing work, as intense as an Italian opera, filled with heroes, villains and a grim dénoument. While smaller ensemble Bach allows the interweaving of the various lines of music to be heard with greater clarity, a larger ensemble can convey a sense of grandeur, a sonic majesty that can overwhelm the listener.
Bach himself never actually heard his Mass in B Minor performed in full during his lifetime, which complicates the question of interpretation, as music researchers sometimes refer to documented information about an original premiere for clues to historically informed performance. Musicians have had to look instead at the musical resources with which Bach executed his weekly church cantatas, and have drawn conclusions in part from this information. Modern custom has tended to settle on a chamber choir and small orchestra, and it is in this manner that Tafelmusik will be performing the Mass.
But the debate continues. Large-scale Bach practitioners on modern instruments and smaller ensembles of Baroque players had learned to coexist with the wary respect of two neighbouring elephant herds. But then two musicologist/performers, Joshua Rifkin and Andrew Parrott, leapt cheetah-like across the savannah, stampeding both herds with meticulously researched books and essays (in 1981 and 2000, respectively) suggesting that the ideal ensemble for Bach cantatas (and by extension, the Mass in B Minor) was one singer on each vocal part. Using this paradigm, the ideal force for the Mass would be 8-12 voices at the absolute most, and often no more than four or six voices at any given time.
Many musicians have picked up on this idea, and it may be that Bach oratorio and cantata performances in the next century will bear little or no resemblance to the choral roar-outs of the past. But will we ever really dare to attempt to play Bach's music as he was compelled to do? Even the proponents of one-to-a-part Bach often use adult female sopranos and altos, rather than the schoolboy singers Bach had at his disposal, and perhaps this is for the best. In his excellent Inside Early Music, which contains a series of illuminating interviews with early music performers, Bernard Sherman writes, "…when we imagine shivering Thomasschule students, at seven-thirty on a winter morning, performing a virtuoso chorus written three days earlier, we might ask if we could tolerate truly historical Bach."
Well – like many musicians, mention Bach and I become somewhat distracted. Switching gears with some effort (and the help of a Guinness), I will finish by flagging some other concerts coming up during the next few weeks.
Albert Greer is a veteran Canadian conductor and singer who has dedicated his career to fostering excellent music making in this region. He has conducted Orillia's Cellar Singers since 1977, and is planning to retire in 2012. The Cellar Singers perform Faure's Requiem and a new work by popular Canadian composer Nancy Telfer on March 5.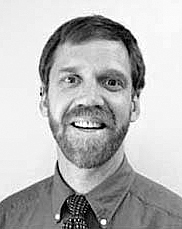 On February 12 the Grand Philharmonic Choir sings Vaughan Williams' Dona Nobis Pacem and premieres Canadian composer John Burge's Declaration, the lyrics of which are based on the text of the United Nation's Declaration of Human Rights (which was drafted by Canadian law professor John Humphrey in 1948).
On February 26 the Tallis Choir presents an all French program of works by Martin, Poulenc and Duruflé. On the same night the Georgetown Bach Chorale performs works by Pärt and Bruckner.
On March 5 the Oakville Ensemble performs an all-English program of music by Byrd, Tallis, and Weelkes. And on the same night the Scarborough Philharmonic Orchestra and Toronto Choral Society combine forces to play Beethoven's Ninth Symphony and Bruckner's Te Deum.
Benjamin Stein is a Toronto tenor and theorbist. He can be contacted at choralscene@thewholenote.com.