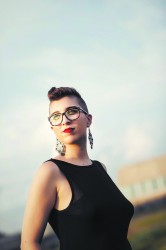 Born in the United Kingdom's county of Sussex, Jane Harbury came to Canada in 1966, thinking it would be for just a year.
"I had no goal or clear path when I came here, it just seemed like a good idea at the time," she recalls. "Actually, my debating partner in the Young Conservatives in the UK, Janice Hunt, had been living and working in San Diego and said, "you should go, there's ten men for each girl!" So I said okay, but it was easier to get to Canada in those days, so I just arrived, knew no one, stayed at the YWCA for a couple weeks and then found a room and began my life in Canada."
In the late 1960s, Harbury started working as a dishwasher at the famous Riverboat coffee house in Yorkville. As fate would have it, within a few years she ended up being the club's manager, becoming known affectionately as "Riverboat Jane." Harbury's next chapter was as personal assistant to record producer Brian Ahern (Anne Murray, Emmylou Harris, Johnny Cash, to name a few) and in 1988 she founded her own publicity company, passionately promoting numerous Canadian artists across a wide spectrum of musical genres. Her clients have included artists such as Lhasa, Ian Tyson and Ben Heppner, and she has also publicized many events, from the North By Northeast festival to the JUNO Awards. Nine years ago, Harbury began presenting a successful series at Hugh's Room called Jane Harbury's Discoveries, a showcase of emerging artists. How did the idea come about?
"This series began as me repeatedly asking Hugh's Room's booker, Holmes Hooke, for opening spots for some of my 'baby band' artists — not necessarily bands, but those not yet known," says Harbury. "He repeatedly replied that he didn't have many opening act spots. Finally, probably out of sheer frustration, Holmes said "Why don't you do your own night? We'll give you the room!" and so I put together five artists — at 25 minutes each. It turned out to be one artist too many, so fairly quickly I adapted and refined it to four per show with 30 minutes each. Each artist is expected to bring at least twenty people, but the more the merrier, of course."
Discoveries has been presented three times annually, and as one can imagine, there have been a lot of highlights over the years.
"We've had some amazing nights," she recalls. "Bora Kim on violin at 14 playing Paganini. Eric Tan amazing the audience with his talent, playing classical on the old electric keyboard! Jazz vocalists Barbra Lica and Jordana Talsky, both shone."
What has Jane Harbury discovered by presenting Discoveries?
"So much, but perhaps one of the most wonderful aspects is that you bring four diverse types of music into one show, the audience members are wonderfully open to appreciating this and are so supportive of all four. It is nerve-wracking for the artists, most of whom have always wanted to play a venue like Hugh's Room where they are treated with so much respect ... it might sound as though it's a kind of Ed Sullivan variety show, but it's SO much more. Most of the artists are those who find me and not usually clients of mine. Something magical seems to happen at every Discoveries. I want to stress that it's nothing like an open stage event. The artists support each other. I love it!"
The next edition of Discoveries takes place on Tuesday, February 5, featuring country/bluegrass/folk duo The Schotts, recent Etobicoke School of the Arts graduate Jessica Chase, Vancouver-based singer-songwriter Tom Taylor and Ottawa-based jazz vocalist Renée Yoxon. Being already familiar with the gorgeous voice of Yoxon, I am looking forward to discovering the other three acts. Hope to see you there! 
Ori Dagan is a Toronto-based jazz musician, writer and educator who can be reached at oridagan.com.