With the arrival of the fall season in the world of new and experimental music comes the next installment of the X Avant New Music Festival at the Music Gallery. Over the years, this festival has organized itself around various themes, many of which have focussed on different challenges inherent in the artistic practices of those who engage in the creation of adventurous ideas in the arts of music and sound. This year is of course no exception; the festival will be exploring the notion of how artists move forward in their careers and the various challenges and risks involved in that. Sometimes, as the Music Gallery's David Dacks told me, the artist's life is all about daily survival, which creates a tension when pursuing "the next big idea." As Dacks notes, the political parties in the upcoming Canadian federal election have adopted the idea of "moving forward," as a slogan, but what does this really mean for the creator and how should this idea which our culture takes for granted be challenged? It is, after all, the motivating concept behind capitalism – the idea of limitless growth, but, as Dacks points out, the current ecological crisis is forcing the culture to rethink the limits of growth – and to create new models of cooperation and collective action. This is needed in the arts too.
This month's column delves more deeply into two curatorial visions: first, this year's X Avant, and, second, a fall series of "Quiet Concerts," at the Cedarbrae Public Library in Scarborough, curated by composer, musician and researcher Christopher Willes, as part of an artist-in-residency hosted by the Toronto Public Library. Willes' series is an examination of the experience and practice of listening and performing in public spaces; the unique aspect of these performances is that they explore the use of headphones as an aspect of listening in a quiet public space.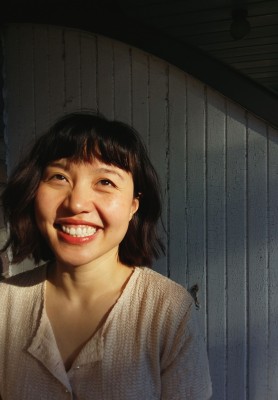 X Avant
To begin though, let's return to this year's lineup for the X Avant Festival, which opens on October 17 with a concert featuring the world premiere of Still Life by composer and percussionist Germaine Liu. The piece is a composition/sounding installation activated by five players: Susanna Hood, Julie Lassonde, Germaine Liu, Heather MacPhail, and Sahara Morimoto. Liu describes this work in the following way: "The installation is made up of a collection of found objects which will be prepared or left as they are and brought to life through sound and movement by the five players. The goal of the performance is to create an opportunity to honour these found objects with an attempt to focus on the exchanges and negotiations of partnership between object and human." Liu states that she is "particularly interested in exploring play and imagining objects in fresh ways through living our processes rather than performing them. I have a deep curiosity for relationships like stillness and movement, negative space and positive space, silence and sound."
Liu has an intriguing approach to the X Avant theme of moving forward: a desire to be still and take on the role of observer. From this position she seeks to learn "to listen and take mindful actions from inspiration." Over the last year she has been revisiting scores by Pauline Oliveros, and has been particularly drawn to a direction given in one of Oliveros' scores: "All that is required is a willing commitment to the given conditions". Combining these words and her love for found objects that she has recently experienced in her work with composer Juliet Palmer, she states that she wants "to make living creations that have the goal of being inclusive and a space for any players to thrive in, with the only requirement being a willingness to participate."
(Readers may recall my September 2019 column where I spoke about Palmer's piece Ukiyo, floating world that was created from improvisations using floating ocean debris in Japan. Liu was part of the live interactions with these ocean objects along with Palmer and Sonja Rainey.)
On the Friday night of the X Avant Festival (October 18), Lido Pimienta will be performing songs from her new album – her next step after winning the 2017 Polaris Prize. However, these songs will be presented in a completely different way at the festival from how they appear on the album, being performed by brass ensemble and choir. Dacks quoted Pimienta's description of this festival version as "the wind in the background" of the new album. Saturday's concert on October 19 will feature a collaboration that Dacks himself was pivotal in setting up. He has brought together one of Toronto's senior reggae and dub artists, Willi Williams, to perform with indie electronica artists New Chance. For Dacks, the inspiration behind this pairing was that mixing performers from different generations and different forms doesn't happen much in Toronto, so this is an experiment to see what will emerge. The final concert on October 20 will highlight a 90-minute work by Ithaca, NY composer and percussionist Sarah Hennies, The Reinvention of Romance (2018), performed by Nick Storring on cello and Hennies on percussion. Toronto audiences will have heard the Thin Edge New Music Collective perform Hennies' film and sound work, Contralto, at TIFF in 2018; her appearance at this year's X Avant is a perfect example of artistic "next steps."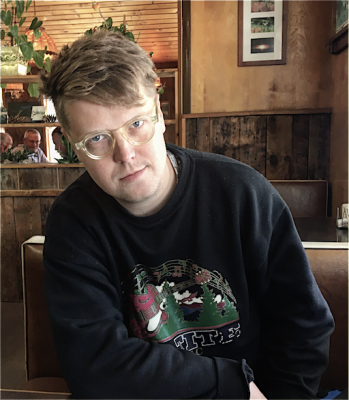 Quiet Concerts at Cedarbrae
In preparation for interviewing Christopher Willes about his Quiet Concerts Series, I attended the first of five headphone concerts in this series on September 15, with the remaining four concerts scheduled over the months of September and October. This concert featured Toronto-based vocalist/songwriter Robin Dann whose performance centred on the phenomenon known as ASMR, which stands for Autonomous Sensory Meridian Response. This practice has a cult-like following on YouTube whose practitioners focus on the close miking of sound, with the intention of creating sounds to stimulate the body with therapeutic results. In Dann's concert she combined whispering, singing with electronic keyboard accompaniment, performing on such items as combs, brushes, and a foldout fan, the process of boiling water for the making of tea, and reading a children's story. I experimented with taking off my headphones at several points to see how audible the acoustic sound was and to my surprise discovered I could barely hear what was happening. With the headphones on however, it was a completely different story – very close-up and intimate.
For Willes, curating this concert series is an opportunity to explore how listening can free one to have a different understanding and experience of a given space, and how listening functions in a public space to create a different type of gathering together. Using headphones in a traditionally quiet environment offers a uniquely individual way of experiencing the sounds being performed, and Willes is interested in what kinds of effects this has on the listener. For him as curator, these concerts are also a good way to meet people who use the library, and are part of his overall residency at Cedarbrae, a residency that will also include sound-based workshops for children and teenagers. Part of the challenge of the concerts is figuring out how to involve people as listeners, and he is devising various strategies to encourage the library patrons to listen in, including walking about as the concert unfolds. Although listening through the wireless headphones in the vicinity of the performance taking place is the main way of listening, the concert is also available for online listening for people working at their laptops while in the library, thus creating an invisible audience.
As I mentioned, there are four more concerts in this series, with three of them during the month of October. All the remaining concerts will feature a collaboration between a musician and a poet, thus mixing two types of sound making – textual sound and a musical/soundscape performance. On October 6, the concert will feature the work of Philippe Melanson and Christopher Dela Cruz. Both performers work strictly with electronics, so there will be no acoustic sound present. Melanson works with his own chance-operated synthesizers while Dela Cruz will be using one of his sound sculptures to operate a turntable to play poetry records from the vinyl archives of the library. On October 20, Germaine Liu will bring her fascination with the relationships between objects and with different forms of kinetic interactions to her collaboration with Aisha Sasha John. Likewise, John has an interest in presence and works with silence in her poetry. How they will approach performing quietly will be revealed during the performance. The final event of the series is on October 27, featuring Karen Ng and Fan Wu. Ng will be performing on her woodwind instruments using extended techniques and wants to create a close mike system for the performance. Wu is a prolific poet with a dry sense of humour and Willes is anticipating quite an entertaining afternoon between the two of them. The other concert will have already occurred before this issue is published – on September 29 Gayle Young performed on one of her stringed instruments in collaboration with poet Tom Gill.
With each concert offering a very different approach to the overall concept of listening together in a more isolated way through the headphone experience, this series is essentially an experimentation and exploration of how togetherness can be experienced in new ways in a public space we associate with quiet and internal focus. It could get a bit raucous and even quite political, Willes suggests.
More information about each concert can be found on the individual Facebook event pages, accessible through this link: tiny.cc/quietconcerts. Details about van transportation from both the downtown area and U of T's Scarborough campus to the Cedarbrae library can also be accessed on these event pages.
IN WITH THE NEW QUICK PICKS
OCT 3, 8PM: Soundstreams begins their season with "Top Brass," a concert mix of classical and jazz genres featuring three trumpet performers performing world premieres by Anna Pidgorna (The Three Woes), Brian Current (Serenade for Three Trumpets) and Heather Schmidt (Titanomachy). For details see David Jaeger's "Soundstreams and the Trumpets of October" elsewhere in this issue.
OCT 5, 7PM: Leaf Music/Gillian Smith. A CD launch of Into the Stone, featuring works for violin and piano by Alice Ping Yee Ho (Caprice), Veronika Krausas (Inside the Stone), Ana Sokolović (Cinque danze per violino solo), Canadian composer Carmen Braden, Belgian composer Ysaÿe (1858-1931), and Baroque-era composer Telemann.
OCT 6, 8PM: Esprit Orchestra launches their new season with I Hit My Head and Everything Changed, which is also the title of a new commissioned work by Brian Harman to be premiered at the concert. Compositions by Alexia Louie (Love Songs for a Small Planet), English composer Thomas Adès (Overture to The Tempest) and Danish composer Hans Abrahamsen (Left, alone) complete the program.
OCT 19, 7:30PM: Isabel Bader Centre for the Performing Arts along with Full Frequency Productions in Kingston present "Orchestral Virtuosity" with the Orpheus Chamber Orchestra. A new work by Jessie Montgomery will be on the program.
OCT 20, 3:30PM: Toronto Mendelssohn Choir's 125th Anniversary Gala Concert, "Singing Through Centuries," includes a newly commissioned work by Andrew Balfour, Mamihimowin (The act of singing praises), to represent the third of the three centuries the TMC has been active in.
DEC 6, 8PM: Music Gallery and Bad New Days present "Melancholiac: The Music of Scott Walker," an event that is part concert, part spectacle, part existential talk show. Also on DEC 7, 4PM.
Wendalyn Bartley is a Toronto-based composer and electro-vocal sound artist. sounddreaming@gmail.com.