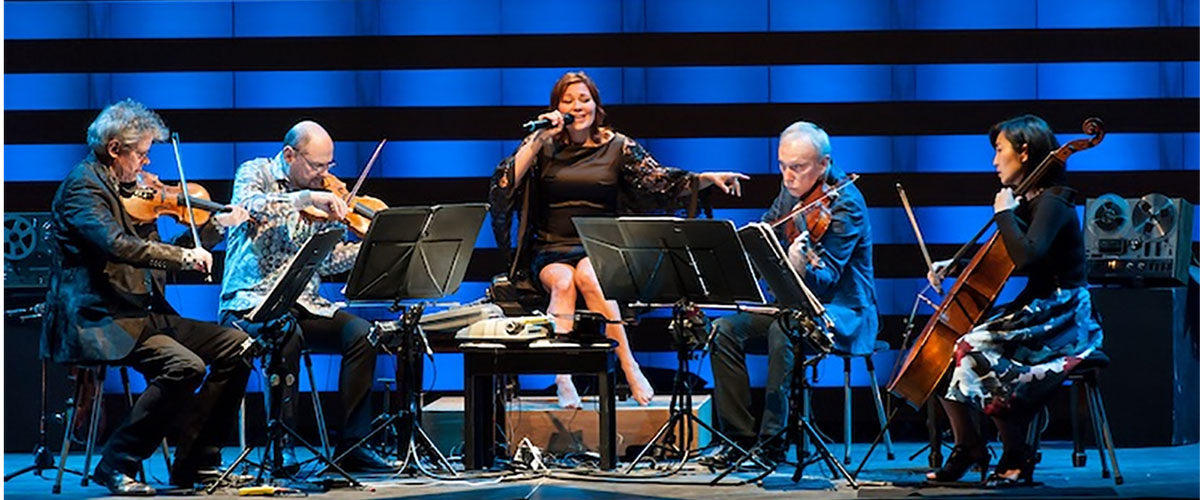 "It's not so much a place I go to as a place I come to. It's a freedom, a lack of control, an exploration, and I'm reacting to whatever happens upon the path."
Tanya Tagaq (quoted in WN May 2016)
Five years ago at the 21C Music Festival, the Kronos Quartet introduced their Fifty for the Future project, performing four of these works including the world premiere of Snow Angel-Sivunittinni (meaning "the future children") created by the exhilarating and ferocious Inuk throat singer Tanya Tagaq. Spread over five years, the project commissioned 50 new works by 25 women and 25 men for string quartet, all designed to introduce future string quartets to the diversity of contemporary musical ideas. In The WholeNote article I wrote for the May 2016 issue, David Harrington, first violinist of the quartet, described Tagaq's voice as sounding "like she has a string quartet in her throat."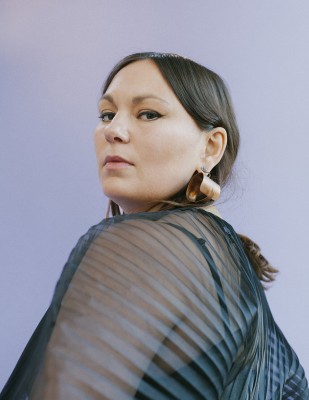 This year's edition of the 21C festival brings these two forces of creative fortitude back together once again, giving us a retrospective look at the Fifty for the Future project in the form of a live film documentary. On January 18, the multimedia performance piece A Thousand Thoughts, presented in partnership with the Hot Docs Ted Rogers Cinema, combines live music and narration by Kronos with archival footage and filmed interviews with various artists, including Tagaq. It offers us an intimate look at the Kronos initiative to build this free library of 50 contemporary works which are available for download on their website. Another layer of the quartet's commitment to young performers will be a two-day mentorship with students from the Glenn Gould School, culminating in a concert on January 20 titled Fifty Forward.
On January 21, Kronos will perform their concert Music for Change with repertoire chosen to express their current artist vision, as articulated by Harrington. "Everything we do as citizens, as human beings, is a statement about how we want the world to be. Increasingly, I feel my role as musician is to point in constructive musical and cultural directions as we attempt to help repair the torn fabric of our society." Several works on their program point to key moments of the civil rights movement: Zachary J. Watkins' exploration of the moment just before Dr. Martin Luther King Jr. delivered his "I Have a Dream" speech, along with other works that reference the music of Billie Holiday, Mahalia Jackson and Jimi Hendrix.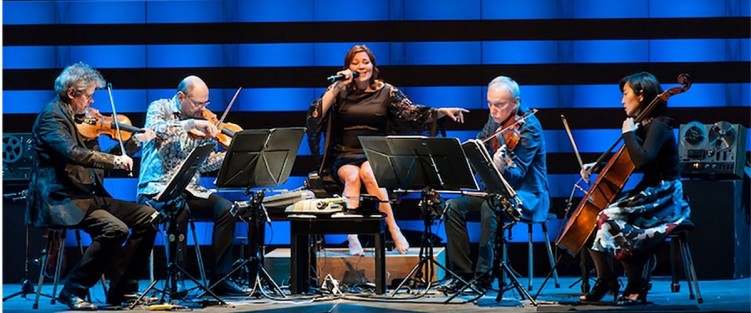 The two guest performers joining Kronos on the stage are also the creators of their works being premiered: Tagaq and Aruna Narayan. Narayan will perform on the sarangi, an Indian bowed instrument she learned to play from her internationally renowned father, Ram Narayan. Tagaq's performance will be an arrangement she created with Kronos of her piece Colonizer that was recently announced as one of the pieces included on her forthcoming album Tongues to be released on March 11, 2022. The original version of Colonizer arose during an improvisation that happened while performing with the Nanook of the North film as she overlooked New York City's Columbus Circle, a traffic circle that has at its heart a monument to the colonizer Columbus himself. On the Tongues album, Tagaq has created two mixes of Colonizer, and describes on her Twitter feed that the piece is a "reflection on accountability and action." In this collaboration with Kronos, we will experience a unique and original remix which promises to be an fiery indictment of colonizer culture.
Niagara Symphony Orchestra, January 16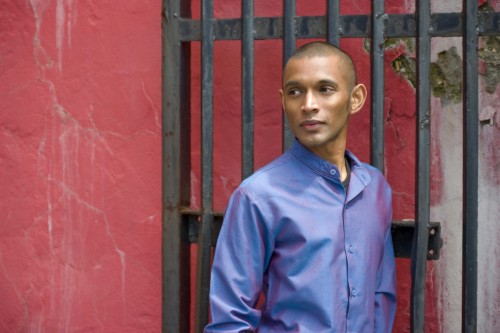 Following along with this theme of creating new arrangements is a new version of an older piece by composer Dinuk Wijeratne. This Sri Lankan-born Canadian composer is known for his boundary-crossing works, collaborating with symphony orchestras, tabla players and DJ artists. In 2014, he was commissioned by TorQ Percussion to create a concerto for percussion and wind ensemble titled Invisible Cities. Now the Niagara Symphony has invited him to create an orchestral arrangement of this piece to be performed on January 16.
The original work was inspired by selected short stories of Italo Calvino, the author of the book by the same name. The book contains fragmentary prose poems describing 55 imaginary cities narrated in the voice of the explorer Marco Polo during a conversation with emperor Kublai Khan. In the 2014 version, Wijeratne selected five of these cities to create a five-movement composition, each one exploring different aspects of musical colour and rhythm: musical symmetry, Gamelan-inspired timbres, Sengalese rhythms, South Indian rhythms, and a dip into the mathematical world of fractals. With the possibilities offered by a full orchestra, the 2022 orchestral version will be an adventurous expansion into new timbral terrain.
Emergents I, Music Gallery, December 14-17.
During the month of December, the Music Gallery's Emergents program curated by Sara Constant is offering a four-part series, titled possible worlds, dedicated to the theme of musical world-building.The kickoff event on December 14 will be a community-focused workshop in guided improvisation using graphic scores and conduction led by saxophonist and instrument maker Naomi McCarroll-Butler. This evening is geared for people interested in collective music-making who come from different artistic backgrounds and all levels of musical experience.
The second evening of the series on December 15 is a concert featuring performances by Skin Tone and Stephanie Castonguay with a focus on hacking and the use of found technology. Castonguay's inspiration for her sonic experiments is DIY culture, taking barely audible machines and turning them into playful instruments that reveal the resonances and random sounds hidden within their structures. She will be performing with her self-built light-scanner instruments that use modified scanner heads as audiovisual devices to translate objects built from various materials into sound and moving images. Skin Tone is the solo performance project of James Goddard who has been an innovative leader in Montreal's independent music scene, creating hubs for DIY music and presenting livestreamed concerts. In his Music Gallery performance he will bring his skills on voice, saxophone, mbira and electronics to create new worlds from sonic distortion.
Night three, on December 16, will be a feast of experimental performances by Sa.resi, Deidre, and Vixu who will delve into the worlds of noise, improvisation and different textures of sound. Prior to the concert there will be an opportunity to hear the performers speak about their work within the context of present-day experimental music and their visions for future developments. On the final night of the series, on December 17, in a co-presentation with PIX FILM Collective, Castonguay will speak about the design of her light-scanner instruments and the more recent work she has created with this custom-made instrument.
Music for change, indeed.
Wendalyn Bartley is a Toronto-based composer and electro-vocal sound artist. sounddreaming@gmail.com.