As the new season of concerts gets underway in these somewhat post-Covid days, some of the larger-scale presenters have, with fingers crossed, announced ambitious season lineups. As I looked through their listings, a noteworthy trend was emerging: the regular programming of contemporary works. Perhaps there's been a shift away from the token or obligatory inclusion of music by living composers which would indicate that past events such as the TSO's New Creations Festivals, or several seasons of the 21C Festival have been successful in bringing in an eager audience interested in listening to current ideas and styles.
At the TSO
A good example of this lies with two October concerts presented by the Toronto Symphony Orchestra. On their October 12 concert, the programming includes a work by Christina Volpini, a Hamilton/Toronto based composer whose music is known for its subtle and nuanced textures, and the Canadian premiere of subito con forza (2020) by Korean-born/Berlin-based composer Unsuk Chin. Volpini's piece is one of the five Celebration Preludes commissioned from GTA composers for the 2022/23 season. These recently composed pieces stand alongside 20th-century master Ligeti's Atmosphères and classic compositions by Haydn and Beethoven. Chin's piece was composed for the 2020 Beethoven anniversary year, and quotes from his 1807 Coriolan Overture are shape-shifted and woven throughout the orchestra. Other references to Beethoven's music in Chin's densely textured piece include the Fifth Symphony's opening rhythm and flourishes from the Emperor Concerto.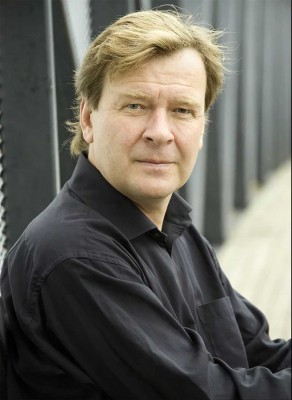 On October 20, two more premieres are programmed: Janet Sit's Celebration Prelude and Finnish composer Magnus Lindberg's Piano Concerto No.3. Again, these works appear alongside an older work, a 19th-century symphony by Bruckner. Lindberg predominantly composes orchestral music using a highly complex musical language. In the early 1980s he was part of a Finnish group of composers that formed the Ears Open Society in order to advocate for contemporary music, a group that includes Kaija Saariaho and conductor-composer Esa-Pekka Salonen. As a touchstone for local audiences, Saariaho's music was featured in the 2015 21C festival in Toronto. Lindberg's new work is a co-commission between the New York Philharmonic, the San Francisco Symphony, Orchestre de Paris, China NCPA Orchestra, Norddeutscher Rundfunk, and the Toronto Symphony Orchestra.
Earlier in Lindberg's career, he was influenced by Gérard Grisey, the developer of spectral music, and also by the experimental work at IRCAM, a Paris-based institute dedicated to the research of music and sound founded by composer Pierre Boulez. Lindberg has a very practical and rigorous approach to writing orchestral music. In a 2019 interview for the online publication Adventures in Music he describes his approach in this way: "The fun part of being a composer is that at first you get to be a visionary, with your utopia. Then you have to be a realist, set up your worksite and have a meeting with the engineers, so to speak. Next, you become a blue-collar worker, in order to get the job done. At the final stages you put in the last touches with your client, to get the finished product."
He stressed how important clear and accurate notation is when writing orchestral music due to limited rehearsal time. He firmly believes that this is the composer's responsibility and he has learned to write everything into the parts that will help the orchestra work things out as fast as possible. An earlier work of Lindberg's, Arena II, composed in 1995, is being performed on October 25 by the University of Toronto's Contemporary Music Ensemble, a concert that includes other contemporary work by Finnish composer Sampo Haapamaki and American composer Mason Bates.
Chin's longtime champions
Returning to the music of Unsuk Chin, Esprit Orchestra will be programming SPIRA, her Concerto for orchestra in their October 27 concert. Esprit are longtime champions of Chin's music, introducing Toronto audiences to her compositional language that is steeped in strong gestures, clear musical ideas, shimmering colours and a range of cultural perspectives. The earliest Esprit performance of a work by Unsuk Chin that we could locate was February 6, 2009 when Esprit played her Double Concerto for piano and percussion in a program titled Breathless. SPIRA, composed in 2019 and premiered by the Los Angeles Philharmonic, is inspired by the mathematical "spira mirabilis" or growth spiral seen in various natural forms such as a snail shell. True to the image, the music begins with the sounds of two bowed vibraphones that unleash a series of overtones picked up by the other instruments in an unfurling of explosive and shimmering detail, resulting in textures of both robust energy and quiet stillness.
Upcoming concerts by the U of T Wind Ensemble and Wind Symphony, October 14 and 15 respectively, are also signs of healthy change: very few of the 12 composers listed were familiar to me. Digging deeper, I discovered a wide range of new voices, ranging from Waterloo-based Cait Nishimura, a prominent voice in the concert band community, to composers from Australia, the USA, Russia, Belgium and Spain. Can we more confidently say that contemporary music is establishing a more natural place in the life of concert music?
QUICK PICKS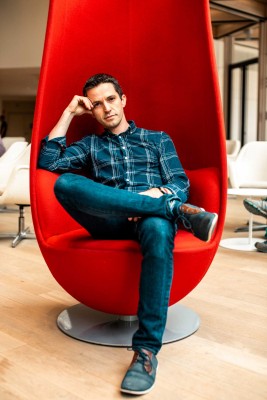 SEP 24, 3&8PM: Confluence Concerts. Music Gallery. Although occurring early in this cycle, this concert combining the rich and diverse voices of Marion Newman, Patricia O'Callaghan and Suba Sankaran promises to raise the roof. They will be performing various works, including the world premiere of The Drawing Room by Ian Cusson and André Alexis. Cusson, of Métis and French extraction, is well known for his operatic works, having recently been composer-in-residence for the Canadian Opera Company from 2019 to 2021. After the successful premiere of Fantasma, his opera for young people, in March 2022, this new work created with Trinidad-born Canadian author André Alexis for the voices of Newman, O'Callaghan and Sankaran promises to be a rich sonic adventure.
OCT 22, 7&9:30PM: Soundstreams. Surface Tension. Universal Music. This concert presents six world premieres for percussion composed by participants in Soundstreams' emerging composer program who will be mentored by Irish composer Donnacha Dennehy in the week leading up to the concert. Dennehy's work, Surface Tension for percussion ensemble, will be performed in the second half of the concert. The piece was inspired by the percussion instruments at New York's Metropolitan Museum of Art and the techniques used to play the bodhrán, the traditional Irish frame drum. TorQ Percussion Quartet will perform all the works on the program.
OCT 22, 8PM: Sinfonia Toronto. Dvořák & Doubles. George Weston Recital Hall. Pianist Christina Petrowska Quilico will perform two concertos for piano, violin and string orchestra – Alice Ping Yee Ho's Capriccio Ballo and Arabesque by Christos Hatzis. In recent news, Petrowska received a large grant from the Canada Council to have composer Frank Horvat create a solo piano suite, More Rivers, for her to record and tour, and for further projects relating to music and the environment. Horvat's intensely emotional music explores a range of themes including social justice issues and concern for the environment.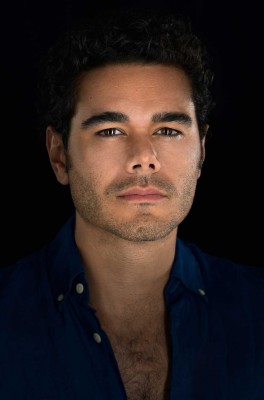 OCT 23, 8PM: Against the Grain Theatre. Identity: A Song Cycle. ONLINE, streaming October 23–April 23. This streamed film will showcase the song cycle created by composer Dinuk Wijeratne and poet Shauntay Grant in its current state of development. The work is based on a moving social media post written in early June 2020 by baritone Elliot Madore about his struggles with how to express his identity as a biracial person. Madore, who will perform in the work, has expressed how his personal struggles are a common theme in society that hasn't been fully explored. The film will feature five newly composed songs woven together with stories from Elliot's life.
Wendalyn Bartley is a Toronto-based composer and electro-vocal sound artist. sounddreaming!@gmail.com.