In the wake of Canada's triumphant performance at the Vancouver Olympics, I can't help but wonder: where are our live broadcasts of choral concerts, anticipated for months by the music press, watched by millions on television, attended live by thousands of screaming fans with "Tenors Rule and Basses Drool" scrawled across their naked chests?
I propose that Canada found the International Choral Olympics. Singers will be luxuriously sequestered in the Chorister's Village and fed only the best coffee and cookies during rehearsal breaks. Gold, Silver and Bronze medals will be awarded in such events as loudest fortissimo in the last movement of Beethoven's Ninth Symphony; most obscure languages learned phonetically over a six-week period; choir best able to sing a cappella without tuning problems. But the ultimate Choral Olympic event will be the Broadway Medley Marathon. Choirs able to prevail in this grueling contest could look forward to years of lucrative endorsement contracts with throat lozenge manufacturers and Andrew Lloyd Webber's publishing company.
Of course, such potential riches could tempt choirs to cheat. Any winning ensemble will thus have to be carefully reviewed for unfair tactics such as extra rehearsal time, longer coffee breaks, illicit coaching in North German pronunciation of "ich" and most crucially, going home after dress rehearsal for a restful night's sleep instead of convening at the pub for several hours. Such heinous practices will have no place in the Choral Olympics.
I challenge choral enthusiasts to envision a Canada in which a young boy grows up dreaming not of being the next Sidney Crosby, but a member of the bass section of the North Woodchuck, Sask. Community Chorale. Let us build this dream together!
Down to Earth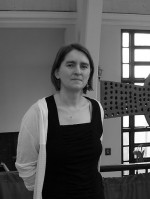 In the meantime, choirs continue to compete for our ears in upcoming weeks. Several groups present spring and Earth-themed concerts. The University of Guelph choirs present "Force of Nature" (April 11); the Annex Singers perform excerpts from Orff'sin "Songs of the Earth" (April 17);Hamilton's John Laing Singers present "Spring's Joy" (April 24); and the Echo Women's Choir, Povera Chamber Choir and Holy Trinity Choir combine in a massed celebration of Earth Day entitled "Hymnody of Earth: A Ceremony of Songs for Choir,
Hammer Dulcimer and Percussion" (April 17).
There are also several choices for Good Friday and Easter (several notable concerts were mentioned in last month's column – please go to www.thewholenote.com to read about them). On April 2, the Toronto Mendelssohn Choir performs "Sacred Music for a Sacred Space." On the same night, the Newman Festival Chorus and Orchestra present Bach's St. Matthew Passion. The Elmer Iseler Singers play catch-up on April 7 with "The Glory of Easter." Other Good Friday evening concerts are by the All Saints Kingsway Anglican Church Choir in Toronto, the Cantabile Chorale of York Region in Thornhill, and the Durham Community Choir in Oshawa.
Themed concerts include the Brampton Symphony Orchestra Chorus in an all-French programme entitled "La Vie en Rose": (April 1), and Toronto's Kir Stefan Serb Choir's "Slavic Sacred And Traditional Music" (April 24). In Bradford, Achill Choral Society sings movie music in "Sounds of the Silver Screen" (April 24-25). On April 25 the Elora Festival Singers present cabaret and theatre music in "Spring Fever."
For those who like to see choral singers unleash their inner diva or divo, two opera-centred concerts are given this month by the Kingston Choral Society and Kingston Symphony Orchestra (April 25) and the Toronto Mendelssohn Choir ("A Night at the Opera," April 28).
Toronto's Cantemus Singers present an intriguing programme entitled "The Fairer Sex: A celebration of women in Renaissance madrigals and motets" (April 17-18). Combining music that praises female saints and holy women with some deliciously salacious and decidedly secular madrigals, this sounds like a ideal programme to which one might bring a date.
For those interested in large scale works: the NYCO Symphony Orchestra and Chorus perform Beethoven's Mass in C (April 10). On the same night, Amadeus Choir celebrates its 35th anniversary season with an all-Mozart programme that includes the D minor Requiem and his lesser known Vespers. The latter work, one of two Vespers settings by Mozart, is a true gem, preferred by many to his Salzburg masses.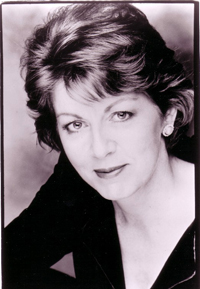 The Mozart Requiem is also being performed by Hamilton's Central Presbyterian Church choir on April 2, and by the Pax Christi Chorale on April 24-25. The King Edward Choir performs a winning combination of Mozart's Mass in C Minor and Poulenc's Gloria in Barrie (April 10) and the Mississauga Choral Society sings Fauré's Requiem (April 11). Cantores Celestes Women's Choir perform Pergolesi's luminous Stabat Mater on April 17. A portion of proceeds from this concert will go to the Because I am a Girl foundation.
As an alternative to lengthy works, choirs often combine smaller scale works in pleasing and varied programmes. On April 10, the Healey Willan Singers.offer a mixed programme in Toronto, while the Georgetown Bach Chorale and Chamber Orchestra perform various works by Vivaldi in a concert that also includes the composer's well known Four Seasons. Similarly styled concerts are given by the Voices Chamber Choir (April 17) and the Tactus Vocal Ensemble (April 18-19). A combination hymn-sing and concert is given by the Glenview Choir and North Toronto Salvation Army Band (April 25).
Spring also affords us an opportunity to see what the next generation of choral singers has been working on this year. The Church of St. Simon-the-Apostle hosts a "Young Musicians Showcase" on April 16, in a fundraising concert. The Viva! Youth Singers perform a free noon-hour concert (April 7). The Toronto Secondary School Music Teachers' Association presents band, string, and choral students in the "59th Annual Sounds of Toronto Concert" (April 15). The Oakville Children's Choir hosts four other boys choirs in a concert entitled "Let the Boys Sing!"(April 17). And the Toronto Children's Chorus performs "All Creations Sing," featuring a rare appearance by revered mezzo-soprano Catherine Robbin (April 1).
Finally, on April 17, "Singing Together: A Celebration of Cultures" assembles a panoply of choirs worth listing in their diversity: the Caribbean Chorale of Toronto; Toronto Maple Leaf Chorus; CroArte Chorale; Chinese Canadian Choir of Toronto; Schola Cantorum; Edelweiss Chor; Nayiri Armenian Choir; Coro San Marco; and Creative Notes. Such a concert, which could only take place in sprawling, multicultural Toronto, suggests that we already have a pan-cultural choral Olympics of our own well under way.
Benjamin Stein is a tenor and theorbist. He can be contacted at: choralscene@thewholenote.com.