It is said that there's no such thing as a "free lunch." Well, for the most part, it's probably true; and if lunch is free, there's usually a catch. But there's a whole lot of free music being served up at lunchtime, on this month's classical and beyond menu. The only strings attached will be the ones being plucked and bowed as you discreetly munch on your tuna wrap (where permitted).
And where might one find these free, noonish, musical escapes from the daily grind? Mostly in universities (the music faculty or fine arts/music department), often in churches, sometimes in traditional concert halls and in libraries — in downtown Toronto, the GTA and beyond.
Here's a look at several presenters offering regular, free series over the noon hour (or shortly thereafter):
Noon: Brock University Department of Music, in St. Catharines, presents "Music@Noon" on Tuesdays, featuring both faculty and student recitals. You can hear faculty flutist, Patricia Dydnansky, with Erika Reiman on piano, November 1. Piano, voice and instrumental students perform on November 8.
Wilfrid Laurier University's less snazzy looking (without the "@") "Music at Noon" — though, musically, just as inviting — offers four concerts this month, bookended by Trio Laurier on November 3 and the Ton Beau String Quartet on the 24th.
On most Tuesdays and Thursdays, and the odd Wednesday, in the Richard Bradshaw Amphitheatre, the Canadian Opera Company hosts several noontime series, including chamber music, world music, vocal, jazz, dance and piano virtuosos. They feature emerging artists as well as established ones such as soprano Adrianne Pieczonka, who performed last season. Concerts start right on the nose at noon and they're almost always packed. The tickets are distributed on a first come, first-served basis, so get there early if you don't want to stand. On November 22, pianist Ricker Choi will perform Chopin's Ballade No.1 and works by Brahms and Scriabin in the "Piano Virtuoso Series" concert titled "Atmospheres." And on the 29th, "Postcards from Paris," part of the "Chamber Music Series," features works by Debussy, Satie, Ravel and Raum, played by Carson Becke, piano and Nathaniel Anderson-Frank, violin.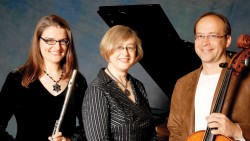 University of Waterloo Department of Music has Wednesday "Noon Hour Concerts," and noon is, indeed, the start time. In what is likely an inadvertent nod to the two guys on our front cover, the November 9 concert is titled "One Piano – Two Players," and features the Bergmann Piano Duo. "Honkyoku Duet" is the name of the November 16 concert and it features shakuhachi master Gerard Yun and bass clarinetist Kathryn Ladano performing traditional Japanese shakuhachi solos and contemporary duets.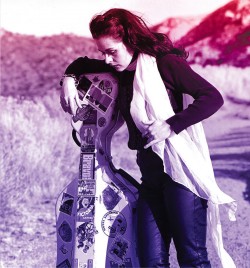 12:10pm: And just in case you were still of the mind that "free lunchtime music" meant "not world class lunchtime music" — though knowing that artists of the stature of Adrianne Pieczonka perform at these concerts should have disabused you of such thoughts — the University of Toronto Faculty of Music presents cellist Shauna Rolston and violinist Jacques Israelievitch on November 3, in its "Thursdays at Noon" series. Beginning at 12:10pm, the acclaimed Rolston and Israelievitch will perform Honneger's Sonatina for Violin and Cello and duos for violin and cello by Schulhoff and Kodály. Not what I would call a light(weight) lunch!
Sticking with the 12:10pm start time, Nine Sparrows Arts Foundation, in collaboration with Christ Church Deer Park, provides a weekly series, "Lunchtime Chamber Music," with recitals held on Thursdays. In a delightful show of further collaboration (and interconnection), on November 10, in the aptly titled "Rising Stars Recital," students from the U of T's Faculty of Music will perform.
12:15pm and 12:30pm: Starting five minutes later, also every Thursday, are Music at Metropolitan's "Noon at Met" recitals, at 12:15pm, often showcasing the organ and at times other instrumentalists and vocalists, in downtown Toronto's Metropolitan United Church. Organists Mark Toews and Sarah Svendsen are featured this month on November 17 and 24, respectively.
McMaster School of the Arts serves up a "Lunchtime Concert Series" at 12:30pm, Tuesdays. On November 8, pianist Antoine Joubert, who finishes his doctoral studies this year, performs works by Fauré, Scriabin, Janáček and Liszt. And on November 29, soprano Lita Classen, a voice teacher at both McMaster and Mohawk College, will perform a tribute to Gustav Mahler, to mark the 100th anniversary of his death.
Somewhat similar to the COC, York University Department of Music offers a multi-themed series of concerts, commencing at 12:30pm. From "Music at Midday," to "Jazz at Noon," "World at Noon" and "R&B Ensemble," there's much to drink in. You can catch the spirited Cuban Rhapsody Duo of saxophonist Jane Bunnett and pianist extraordinaire, Hilario Durán, on November 17. York U Chamber Strings, Jacques Israelievitch, director, performs on November 22. And there's a generically titled "Classical Instrumental Recital" on November 14 and 28, featuring student soloists in the classical performance program. Emerging-stars-in-the-making, perhaps?
The start time for Yorkminster Park Baptist Church's Wednesday organ series, "Noonhour Recitals," is also 12:30pm. You'd be forgiven for thinking that the concerts are at noon, as the series' title might suggest; we did, and we were. A few issues back, we mistakenly listed them at noon and then were very politely informed that we goofed. Now we're back with the programme. Speaking of which, the organists for November are, in order, William Maddox, Simon Walker, Imre Olah, Stephen Boda and Maddox once again.
At the University of Western Ontario Don Wright Faculty of Music, in London, you can catch the UWO Chamber Orchestra, at 12:30pm, on November 10, performing Strauss' Serenade for Winds Op.7, Mozart's Adagio and Rondo for Violin and Orchestra, Barber's Adagio for Strings and Siegfried Idyll by Wagner. Zachary Peterson is the violinist and Geoffrey Moull conducts. You can hear the orchestra, again, on December 7, this time with soprano Jackalyn Short, in works by Britten and Respighi.
Top of the next hour: "Music at Midday" organ recitals can be heard every Tuesday at 1pm, throughout the year, at Toronto's Cathedral Church of St. James, on Church St. CCSJ organist and interim director of music, Andrew Adair, performs the ongoing "Bach Series" with "Bach Series X" on November 1 and "Bach Series XI" on December 6. In between, you can hear organists Thomas van der Luit, Simon Walker and William Maddox, on November 8, 15 and 22.
Late (but fashionable): Finally, for those of you who like to lunch fashionably late, here are three suggestions: Toronto Public Library (Northern District) offers "Orchardviewers: Classic Music Performance," at 2pm on Thursdays. The University Settlement Music and Arts School offers a Saturday concert on November 12, at 2pm and a 2:30pm concert on Sunday November 27. And, lastly, for a very late lunch, bordering on high tea, Hart House presents the 648th concert of its "Sunday Concert Series" at 3pm on November 13, featuring mezzo Erica Iris Huang and Emily Hamper at the piano. The concert takes place in the Great (and most grand) Hall of Hart House.
So, you may not get a free lunch anytime soon but you can gorge on all of the free and wonderfully varied lunchtime musical fare available in November and early December.
ONE PIANO TWO HANDS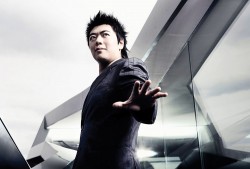 Before signing off, another brief — and this time intentional — nod to our two guys on the front cover. Unlike Two Pianos Four Hands' Ted Dykstra and Richard Greenblatt, who eventually gave up on the dream of becoming concert pianists (and have gone on, mind you, to do great, virtuosic stuff in theatre), here are a few who stayed, and are staying, the course. Oh, and these concerts will cost you a buck or two:
• November 6, 3pm: Angela Hewitt performs works by Bach, Ravel, Fauré and Debussy at Koerner Hall;
• November 12, 7pm: Mississauga Pops Concert Band plays something "Old, New, Borrowed & Blue" at the Meadowvale Theatre in Mississauga, featuring works by Holst, Mozart and Gershwin's Rhapsody in Blue performed by pianist David Atkinson;
• November 18, 8pm: Staying with the "old and new" theme, Sinfonia Toronto presents "Gems Old and New" with works by Beethoven, Teehan and Hatzis and pianist Ratimir Martinovic performing Mozart's Piano Concerto No.12 K414 at the Glenn Gould Studio;
• November 9 to 19: Lang Lang will be "in residence" with the Toronto Symphony Orchestra over those ten days, during which he'll perform all five of Beethoven's piano concerti. See the listings for details;
• November 11, 23, 25, 8pm: Gallery 345 continues with its "The Art of the Piano" series, featuring Beatriz Boizan and Mauro Bertoli on the 11th and 23rd, respectively; on the 25th, the Gallery presents pianist Ilya Poletaev, performing the music of George Enescu, with Axel Strauss, violin;
• November 27, 5pm: Nocturnes in the City presents pianist Jan Novotný in works by Mozart, Dvořak and Janáček at St. Wenceslas Church, 496 Gladstone Ave.
Whether or not you pull out your wallet, I hope you will take the opportunity to savour several of this month's tempting musical offerings. Enjoy!
Sharna Searle trained as a musician and lawyer, practised a lot more piano than law and is listings editor at The WholeNote. She can be contacted at classicalbeyond@thewholenote.com.