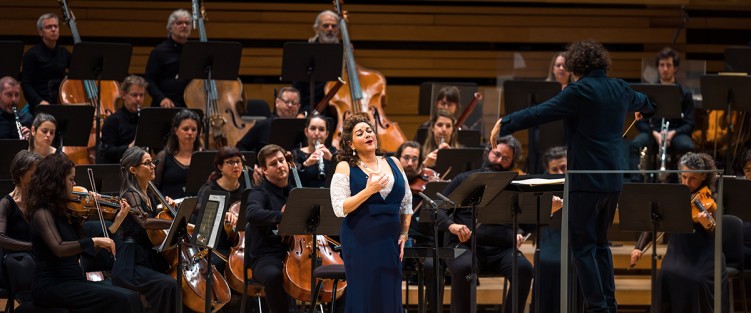 Canada's largest non-corporate funding body, the Azrieli Foundation was established in 1989 by Sharon Azrieli's late father, philanthropist and developer, David Azrieli, with a mission, according to the Foundation's website, "to improve the lives of present and future generations through education, research, healthcare and the arts, mainly in Canada and Israel."
While Music, Arts & Culture is but one of the Foundation's eight priority funding areas, I counted a mind-boggling 40-plus Canadian cultural organizations and institutions that have benefitted from the Foundation's support over the years. Many of these have been covered in the pages of The WholeNote – from the Canadian Opera Company, Sistema Toronto and Jeunesses Musicales Canada, to Concerts in Care Ontario, Toronto Symphony Orchestra and the Ashkenaz Foundation. (And I have a feeling there are probably another 40 I haven't heard about.)
In 2013, Montreal-born Sharon Azrieli had an idea for a new Azrieli Foundation program – a competition that reflected her love of music and art, and which she knew would become her "bailiwick" at the Foundation. "My first thought was 'What doesn't exist?' she explained in a recent phone conversation. Not wanting to reinvent any wheels, she looked around and determined that in Canada there were already competitions for voice, for violin, for string quartet, and for piano, but that there were none for composition.
Thus, playing to her strengths – "What do I know about? I happen to know about Jewish music" – and to her deep ties to both Canada and Israel, in 2014 the Azrieli Music Prizes (AMP) were born.
The first two inaugural prizes were The Azrieli Prize for Jewish Music and The Azrieli Commission for Jewish Music, followed by The Azrieli Commission for Canadian Music a few years later. And to mark the upcoming tenth anniversary of the AMP, a fourth prize has been added for the 2024 competition: The Azrieli Commission for International Music.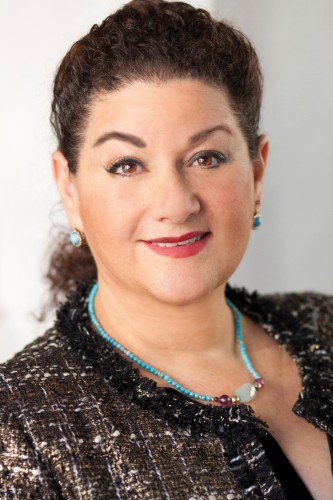 Azrieli, herself, is no musical slouch. In addition to her philanthropic work, the AMP's visionary is an operatic soprano, a cantor and a jazz, cabaret and Broadway singer. She also holds degrees from Vassar College (B.A., art history), Parsons School of Design (Associate Degree, illustration), Université de Montréal (M.Mus, vocal performance; Ph.D, music) and a Diploma in Vocal Performance from Juilliard. Clearly, she knows a thing or two about more than Jewish music, … and knows what high standards look like.
As a result, the Azrieli Music Prizes are widely recognized as Canada's biggest (and among the world's most important) competitions devoted to music composition – synonymous with excellence, prestige and originality. Each round of the prizes has its own specific and unique focus and artistic challenges – this year's instrumental cycle, for example, is devoted to choral music; all works, in all competition categories, must be for a cappella choir plus up to four additional instruments and/or vocal soloists. Winning commissions, we are told, will display "the utmost creativity, artistry, technical mastery and professional expertise."
On top of that, there's the tricky business for would-be applicants to the AMP of trying to figure out what exactly is meant by "Jewish," "Canadian," and "International" music. The following description, drawn from an article in a recent issue of International Arts Manager, is helpful:
"For the purpose of the Prizes, the Azrieli Foundation defines 'Jewish,' 'Canadian' and 'International' music as broadly as possible, taking into account the rich multicultural associations with such terms. These musical categories are deeply interwoven with a diversity of languages, religious practices, social traditions, histories, geographies and related cultural expressions. They embrace genres that are sacred, secular, popular, folk and Indigenous in nature. The Foundation understands Jewish, Canadian and International music to be rooted in diverse customs and traditions, yet also as forward-moving, progressive and dynamic. Thus, it invites composers to explore themes and content drawn from contemporary life and experiences that express not only historic concerns and current conditions but also future aspirations as a means of advancing the art form."
That being said, the Foundation goes to great lengths to clarify that the competition in general, and the Jewish music prizes specifically, are open to people of all ages, genders, faiths, backgrounds and traditions. As Sharon Azrieli has stated in many interviews and articles over the years, "This is one of the most important aspects of both the Azrieli Prize for Jewish Music and the Azrieli Commission for Jewish Music: you don't have to be Jewish to write Jewish music."
In a 2015 press release from the Foundation, she had some fun with the subject. After saying that "the whole point of the competition is that you don't have to be Jewish," she added, "And also, everyone is Jewish. Find your Jewish soul – anybody can be a kvetch!"
The converse is also true, she told me. "Just because you say, 'Hey, I'm Jewish and therefore anything I write is Jewish music,' … No. Sorry … it does not work that way." Apparently, they get a number of those applications.
Azrieli "loves the question" of What is Jewish music? because she "can actually answer it," given her background as a cantor, and her doctoral work – finding cantorial modes in the works of Verdi – among other things. "Jewish music is a known entity. It has absolutely known modes. Then there are Yiddish songs, there are Sephardic songs. There is klezmer … biblical themes or stories about the Jewish people. There are so many things that are legitimately Jewish music."
Ultimately, it all comes down to "fostering greater intercultural understanding through music." And each prize package, valued at an exceedingly generous $200,000 CAD, is a great motivator en route to achieving that goal. Included is a cash prize of $50,000 CAD, a premiere of the prize-winning work at the AMP Gala Concert, at least two subsequent international performances, a professional recording of the work for future commercial release, and publicity support. Further, the AMP Performance Fund supports ensembles in presenting public performances of winning works.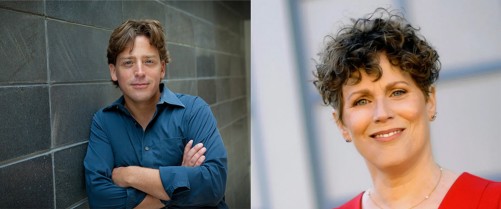 Becoming an Azrieli Music Prize winner, a laureate, is a career-boosting, if not outright life-changing, experience. Some of the extraordinary prize-winning works over the years end up in the orchestral repertoire, like the oratorio The Seven Heavenly Halls, by Brian Current, first winner of the Azrieli Commission for Jewish Music. Some even win a Juno, like Arras (for fourteen musicians), by Keiko Devaux, first winner of the Azrieli Commission for Canadian Music.
According to Jason van Eyk, the Foundation's Manager, Music, Arts and Culture, there has been a marked evolution and growth since the AMP's inception, including "a 150% increase in the number of applicants and 145% growth in the number of countries represented." (If you want to do the math, the first competition drew almost 100 applications from over ten countries.) There have also been improvements in gender diversity. This all bodes well for the future of the AMPs, as does the fact that the last few Galas were livestreamed by medici.tv and viewed by close to 60,000 people in 65 countries!
As a philanthropist, Sharon Azrieli's good work at the Foundation earns plaudits. As a soprano and a cantor, she also continues to enjoy the applause of appreciative concert audiences and synagogue congregations; sometimes both at the same time. This was the case during her most recent concert in Cluj, Romania, where she sang a cantorial concert in the city's only working synagogue. "l needed to say kaddish for my father, and there was nobody to lead the service. So I ended up leading the service for them, and it ended up being just a lovely experience."
Winding up our conversation, I asked her one of those "Who's your favourite child?" kind of questions: of all the musical genres, which one speaks most deeply to her heart? Her answer surprised me. With a sigh followed by a hearty laugh, she replied, "Israeli folk song. Don't forget I was raised on Israeli folk songs. I love [them]. I bet you can imagine me singing some of them." And I could.
So, is there a genre she has yet, and would like, to tackle, say for example, country music? I asked, and that answer surprised me even more. "I can't believe you asked that … It's so funny because I was just about to record a country song." It was for a movie she was about to appear in, she explained, but which got kiboshed due to the actors' strike in Hollywood. She wouldn't name the song because she still plans to record it and wants it to be a surprise. "But I'll tell you something. It is a country song that is in the Lydian mode. If you can figure out which one it is, then call me." Any guesses?
And what about opera? Azrieli was very candid. "It's a young person's 'sport,'" she said. "It's like being a figure skater … so physically hard on the body … there is an age limit for opera and I think I'm nearing the end." And then she quoted Kenny Rogers' The Gambler. "It's an issue of 'you got to know when to fold 'em.'" Hmmm. Maybe the next Azrieli prize will be a "Jewish" country music commission. With her joie de vivre, I wouldn't put it past her.
Some Dates To Watch
Sharon Azrieli
September 2023: Screening of Irena's Vow at the Toronto International Film Festival (Sharon Azriel plays the role of "Helen")
October 2023: Quebec Philharmonic Orchestra, Beethoven Symphony No. 9
Azrieli Music Prizes October 6, 2023: New Jewish Music Vol. 4 album release
October 15, 2023: AMP London Debut Concert with the Philharmonia Orchestra at Cadogan Hall; Sharon Azrieli performs the European premiere of 2022 Jewish Music laureate, Aharon Harlap's, Out of the depths have I cried unto Thee, O Lord, for soprano and orchestra
November 2, 2023: 2024 AMP Laureate Announcement Event: details to be announced.
Sharna Searle, a former WholeNote listings editor, trained as a musician and lawyer, and currently works as a freelance writer, editor and proofreader.