With the beginning of 2017, Canada is about to enter into a year-long marking of the fact that the country began 150 years ago in 1867. Some will be celebrating, and others will have more ambivalent feelings about it all, aware of how much indigenous cultures have suffered and lost under a political system that attempted to destroy them. On the musical end of things, much is being planned as a celebration, and no doubt this theme will return in various ways in this column throughout the year.
One significant player in the creation of musical events to mark this moment in Canada's history is the Toronto Symphony. Their major initiative, Canada Mosaic, will involve performance, education and collaboration initiatives across the country. One of their projects is the commissioning of two-minute orchestral works from Canadian composers called Sesquies, to be performed throughout the year by the TSO and 38 partner orchestras across the country. During February, the TSO will be premiering a series of these at several of their regular concerts, beginning on February 1 with Yatra, composed by Dinuk Wijeratne. Other Sesquies during the month include works by Vivian Fung (February 4); Jocelyn Morlock (February 8); Louis Babin (February 10); John Rea (February 15); and Andrew Staniland (March 4).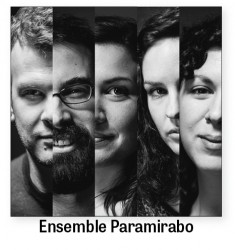 New Creations: One of the major ways the TSO has annually contributed to increase awareness of Canada's composers has been through the New Creations Festival, and of course this year is no exception. The festival runs from March 4 to 11, with three concerts curated by Toronto-based composer and performer Owen Pallett. It features eight newly-commissioned works, including five from Canadian composers. In order to fit all the three festival concerts into The WholeNote issues, I will feature the March 4 program in this month's column and follow up with the other two concerts in the March issue. The March 4 program is chock full of TSO-commissioned works: one from German composer and clarinetist Jörg Widmann, another from Canadian Jordan Pal, currently an affiliate composer with the TSO, and finally a collaboration between Tanya Tagaq, Christine Duncan and Jean Martin, with orchestrations by Christopher Mayo.
Some readers may recall a feature story about the 21C Festival that I wrote for last May's issue of The Wholenote in which I discussed the collaboration between Tanya Tagaq and the Kronos Quartet. Tagaq, originally from Cambridge Bay in Nunavut, is a stunning improvising vocal performer in a style almost impossible to capture in words. Her sounds are influenced by both the deep guttural tones of traditional Inuit throat singing as well as the wild vocal exclamations of avant-rock. When combined with the explosive sounds of her band members, Jean Martin on percussion and Jesse Zubot on violin, both of whom use extensive electronic processing as well, it's a sonic experience that often shakes audience members to their core. To find out more about how a performer of this nature will collaborate with the TSO, I contacted Christine Duncan, one of the collaborators in the current TSO commission.
Their commission will be a 20-minute-long work titled Qiksaaktuq, the Inuktitut word for grief, and is intended as a musical reflection upon missing and murdered indigenous women. The piece is in five movements inspired by the Kübler-Ross model of the five stages of grief: denial, anger, bargaining, depression and acceptance. Duncan talked about how the ideas for the piece came together during a series of exchanges about how to create a work combining improvisation and notation. The final verdict was that the piece would be collaboratively composed by Tagaq, Martin and Duncan with the final score orchestrated by composer Christopher Mayo. During the compositional process between the three of them, the primary focus was to create something that would feel familiar for Tagaq to improvise with. Because of Martin's extensive experience of performing as a regular member of her band, his input was invaluable in creating a structure with the same peaks and valleys she's used to. The piece came together using a computer software program that uses the traditional symphonic sounds, thus enabling the creators to hear the work unfolding as they worked. These tracks were then given to Mayo to create the final notated parts. The more subtle sounds not available on the computer program were discussed with Mayo and written into the score. Having an orchestrator involved was important Duncan said, as it ensured that everything would be clear to the orchestral players in a format they were used to.
Duncan's role during the performance will be to use what she calls the "conduction hand cues" she has honed over the last several years working with the Element Choir. Using these cues, she will lead the brass section in an improvisation that will complement the notated score and Tagaq's live improvisations. The hand cues are visual gestures that suggest the type of sound being asked for and it's up to each performer to interpret how they will respond. During the composing of the work, the nature and timing of the specific hand cues were carefully chosen and added into the notated score. Duncan emphasized that the "overall effect of the entire piece will be like a large ensemble structured improvisation, sounding like what one of Tanya's performances would sound like. In order to make it that loose and open it has to be completely and specifically notated to come off that way." The piece will premiere on March 4 in Toronto and will be performed by at least three other orchestras across the country as part of the Canada Mosaic project.
I was also curious about the story behind Duncan's creative relationship with Tagaq. It began, she said, in early 2014 when she was invited to sing at one of Tagaq's performances in France. "Tanya is quite generous and inclusive. She loves to have people and friends around her – to get them up on stage and perform with them. For her it's a way of having the act of performing be like an extension of family or community – that's very important to her." With that positive experience setting the stage, it was later on in 2014 when Tagaq's band was preparing to perform at the Polaris Prize award show and looking for a way to do something more large scale. Martin suggested inviting Duncan's improvising Element Choir to join in. Everyone agreed. As a testament to how much Tagaq trusted Duncan's creative instincts, "The first time Tanya ever met the choir was onstage at the Polaris awards. It was a pretty transformative experience for everyone involved. Right away, Tanya said she wanted the Element Choir on every single gig we can have them on."
Currently Duncan is preparing to join the band on their upcoming tour promoting Tagaq's recent album Retribution. She will be training choirs in the conduction method in various cities and, if that isn't possible at some locations, she will be joining in as a singer on stage with Tagaq. Reflecting back on the work that Tagaq created with the Kronos Quartet at the 21C Festival last May and how utterly original the venerable string quartet sounded in that piece, I am sure audiences will be equally entranced by this new collaborative creation with the orchestra.
Esprit: Continuing on in the spirit of new Canadian symphonic works being performed this month, Esprit's concert on February 12 will feature three world premieres by Canadian composers, one of which has been co-commissioned by the TSO as part of their Canada Mosaic project. Survivance is the name of this piece, composed by Montrealer John Rea, who has previously received three commissions from Esprit. The program has works by two other Montreal-based composers – José Evangelista's 2016 work Accelerando, and a world premiere by Analia Llugdar, a former student of Evangelista's. The third world premiere, Surfacing, is a work by Adam Scime. Alongside these newly created compositions will be the performance of a 1985 piece by American Conlon Nancarrow, known for his complex works for player piano.
Wendake/Huronia: The Canadian-identity theme continues in two early February performances (February 3 and 4) by Toronto Consort of John Beckwith's work Wendake/Huronia. The piece was originally premiered in 2015, toured amongst several Georgian Bay communities during that summer, and is orchestrated for chamber choir, First Nations drummers and singers, alto and narrator. Created in six movements with the ultimate goal being a statement of reconciliation between First Nations and European-based cultures, the majority of the work goes into an exposé of the reality of the Wendat experience – both pre- and post- contact with the French explorer Champlain. It is fitting that this work is being remounted just a month prior to John Beckwith's 90th birthday.
Early March Events. March is overflowing with new music adventures so I'd like to give a heads-up now to some of what will be happening so you can mark your calendars. March 4 is shaping up to be an epic night, in addition to the New Creations concert.
First of all, Spectrum Music will be presenting "Tales of the Unconscious," produced in partnership with Musicata: Hamilton's Voices under the direction of Roger Bergs. Mixing jazz trio and classical choir, the concert will feature three leading jazz musicians – Mike Murley (saxophone), Andrew Downing (bass) and Chris Pruden (piano) – and give the Spectrum composers an opportunity to dig into the murky realms of dreams. Shannon Graham's piece Bedtime Stories is based on her own dream journals while Ben McCarroll-Butler's The Night Is Gone, the Light Is Near is based a dream had by a refugee from Syria's civil war.
Over at the Music Gallery, Thin Edge New Music Collective teams up with the Gallery to present "Raging Against the Machine: Coming Together." The concert on March 4 marks the second time the Thin Edge ensemble will team up with Ensemble Paramirabo from Montreal and this year their concert will include Frederic Rzewski's Coming Together, Yannis Kyriakides' Karaoke Études and new works by Canadians Colin Labadie, James O'Callaghan and Anna Pidgorna. The goal of these collaborations is to create connections amongst creators and organizations across distinct geographical, cultural and linguistic identities.
And finally, from March 2 to 5, Soundstreams will be presenting a concert entitled "R. Murray Schafer's Odditorium." It will feature a number of works from Schafer's Patria cycle, which combines elements from opera, theatre and dance to create a hybrid genre the composer calls "theatre of confluence." It promises to be full of dramatic surprises and energy, with theatre and film director Chris Abraham from Crow's Theatre overseeing the entire production.
QUICK PICKS
Feb 4: Toronto Symphony Orchestra. "The Year of the Rooster: A Chinese New Year Celebration." Works by composers Huan Zhi Li, Chen Qigang, Vincent Ho, Shande Ding: Long March Symphony (Fifth Movement).
Feb 4: Music Gallery. "Emergents II: I=I + Caution Tape Collective."
Feb 5: Syrinx Concerts Toronto. Includes works by Walter Buczynski.
Feb 7: Isabel Bader Centre for the Performing Arts, Kingston. Evergreen Club Contemporary Gamelan performing Canadian and international commissions.
Feb 11: Music Gallery. Performances by Alex Moskos, Doom Tickler and ZONES.
Feb 12: Kitchener-Waterloo Chamber Music Society. Improvisations with the Penderecki Quartet and the Dave Young Trio.
Feb 16: David Lidov. "Paper and Keys" includes a performance of Lidov's VoiceMail. Array Space.
Mar 3: Alliance Française de Toronto. "The Work and Ideas of Pierre Schaeffer" with Darren Copeland.
Wendalyn Bartley is a Toronto-based composer and electro-vocal sound artist. sounddreaming@gmail.com.