The summer season is always full of a remarkable array of opportunities to hear cutting-edge music in a variety of settings, and the Luminato Festival that takes place in June in Toronto is no exception. For this year's edition, I decided to take a look at The Cave, a new work created by composer John Millard, lyricist Tomson Highway and dramaturge Martha Ross, which runs from June 18 to 23 at Soulpepper's Tank House Theatre. An additional exciting feature of this performance will be the opportunity to experience it across the country through webcasting. Through partnerships with about 25 different institutions in places like Inuvik, Rumble Theatre in Vancouver, the Banff Centre, Algoma University in Sault Ste. Marie, and the Gander Institute for the Arts in Newfoundland, people will be able to gather together in theatres to watch a simultaneous live webcast. Home live streaming will also be possible.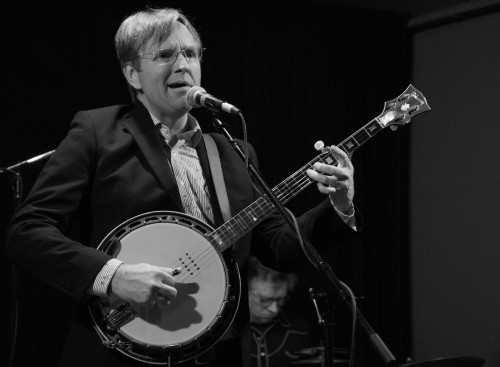 I spoke with the composer of the project, John Millard, to get an inside look at what to expect from this project. He began by emphasizing that the piece is not based on any particular story, but is rather created from a premise. A group of animals find themselves trapped together in an unnatural environment – a bear's cave – with a forest fire raging outside. What are their individual stories and what brought them to this place? What do they think about the human beings responsible for this fire? In the end Millard says, "we are trying to figure out something about ourselves by using the voices of animals," with a particular focus on addressing the growing environmental crisis we are facing. Millard also emphasized that traditional Indigenous stories and legends are not used, but the lyrics come from Highway's imaginative crafting of the dilemmas and issues that arose during the collaborative creative phase. One interesting example is the use of the Garden of Eden story, what Millard calls "an expulsion myth," a type of myth that doesn't exist in Indigenous mythologies. In one of the songs of The Cave, the snake character speaks about the tragic outcome that this myth has had culturally, a myth that has demonized women and led to a separation and banishment of the concept of paradise.
The piece is structured in the form of a cabaret with approximately 20 songs sung by both soloists and a quintet ensemble. The singers are from diverse backgrounds and include Neema Bickersteth (classical), Derek Kwan (opera), Andrea Koziol (cabaret/folk) and Alex Samaras (popular/jazz), as well as Millard whose musical influences include bluegrass, cabaret and classical. Each singer performs about two or three solos and they also come together to form a quintet at times. Instrumentation includes bass, percussion, reeds, accordion, keyboard and banjo, and Millard has composed various instrumental sections for this unusual ensemble. Since much of Millard's work has been composing for theatre and its requirements, he told me that this piece is the first time he has written a through-composed piece that is primarily music-focused. Although there is some text in the role of the narrator who introduces the animals, this piece "is all about the songs", Millard said. Working with musical director Gregory Oh and dramaturge Martha Ross, an emotional arc becomes the structure for the piece, rather than a plot arc, with the goal of discovering who these animals are, what's important to them, and what the critical issues are for these creatures. The set design will be constructed as both a cave and a cabaret environment with the audience experiencing what it's like to be inside this environment with fires raging outside. Sound designer Christopher Ross-Ewart will play an important role in creating this sonic world, and various elements of haute fashion will be incorporated into the costume design.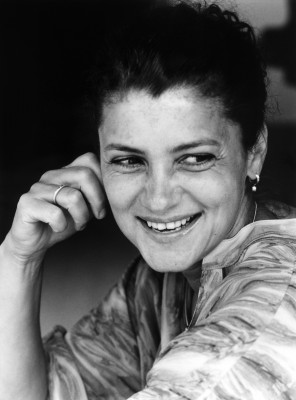 The Something Else Festival is Hamilton's four-day festival of jazz and experimental music that runs from June 20 to 23 presented by Zula Music & Arts Collective Hamilton. It features an eclectic lineup of performers and improvisers including Czech virtuoso violinist/vocalist Iva Bittová who will be performing solo in a free/by donation concert on June 21 in the afternoon, before teaming up in the evening with drummer Hamid Drake. On Saturday June 22, the afternoon begins with a performance by bassoonist Sara Schoenbeck from Brooklyn, followed in the evening with another solo performance by Bittová, followed by a set featuring clarinet master Don Byron collaborating with Indigenous Mind (Joshua Abrams, Hamid Drake and Jason Adasiewicz). Many more cutting edge performances will occur, so do check out the schedule both in our listings and at zulapresents.org.
Summer Music Residencies
The Toronto Creative Music Lab once again takes up residence for a week in June at the Music Gallery. The TCML is an artistic and professional development workshop for early-career musicians, ensembles and composers committed to risk taking. This year they will engage with members of Montreal's Quatuor Bozzini to present the Toronto premiere of legendary French electronic composer Eliane Radigue's Occam Delta XV on June 14. Other pieces on the program include new works from Cléo Palacio-Quintin and Andrea Young, along with Jason Doell's …amid the cannon's roar.
The Westben Performer-Composer Residency occurs in southeastern Ontario's Northumberland County near Campbellford and is an important milestone in Westben's ongoing evolution from a summer festival to a multifaceted year-round centre. Their mandate for the residency is to encourage 11 young composers and performers from diverse countries and backgrounds to take creative risks by participating in a process of inter-generational exchange. Participants are expected to offer workshops to their peers featuring their own specialized approaches, with some of these workshops open to the public. This year's residency features participants from Canada, the US, Chile, Argentina and Cuba, and the workshops will include explorations in four-handed piano, experimental luthiery, strings, dance, voice and custom-built electronics. The entire process will culminate with a performance on June 15 that will feature the collaborations and experiments that have taken place throughout the week.
Toronto Summer Music Festival
This year's Toronto Summer Music Festival celebrates the various cultural influences on classical music from as far back as Mozart's day up to today's living composers. Two established Toronto composers will have world premieres at Walter Hall during the festival: Christos Hatzis' String Quartet No.5 (The Transforming) will be premiered by the New Orford String Quartet on July 12; and Alexina Louie's new (as yet untitled) work will be performed on August 2. I asked each of the composers to write a short description of their pieces for this column.
Hatzis writes that his String Quartet No.5 is "the closing statement of a cycle depicting a psychic development spanning 25 years (1994-2019) which is best described by the subtitles of each quartet: Awakening, Gathering, Questioning, Suffering and finally Transforming." This final work of the cycle is written in three movements and is intended "as a psychological hermeneutic (or explanation) of the story of Christ's Passion and Resurrection." Psychologically there is a "strong resonance that radiates from these well-known events," he says, which have left their spiritually transformative imprint upon humanity.
The inspiration for Louie's new work began during a conversation with Jonathan Crow in his capacity as TSO concertmaster, while they were discussing her new piece, Triple Concerto For Three Violins And Orchestra, which premiered in 2017. Crow, as artistic director of Toronto Summer Music, suggested that she write a new piece for the same instrumentation as Schoenberg's Pierrot Lunaire – flute, clarinet, violin, cello, piano. Louie was inspired and got to work on it immediately. She describes the new work in this way: "The two outside movements are virtuosic and effervescent. In the middle movement, in order to evoke the mysteries of the night, I instruct the pianist to play on the inside of the piano, strumming and stopping the strings. The movement unfolds with quiet twitterings and undulating sounds played by the remaining musicians."
Summer Music in the Garden
Celebrating its 20th season, this well-loved series, curated by Tamara Bernstein, is held along the waterfront at Harbourfront Centre's Toronto Music Garden and offers several opportunities to hear new music. The dynamic TorQ Percussion Quartet will perform four works on July 21 by contemporary composers: Adam Campbell's El Mosquito Marron; Steve Reich's Drumming, Part 1; ensemble members Richard Burrows' and Daniel Morphy's Elements Suite; and Dinuk Wijeratne's Ersilia from Invisible Cities. On August 22, the cello duo VC2 combines works from 18th-century Europe with contemporary works, including a commissioned world premiere by Kelly-Marie Murphy and two pieces based on Beethoven cello sonatas: Five Little Pieces by Andrew Downing and Entsprechung by Matt Brubeck. Towards the end of the summer on September 8, percussionist Aiyun Huang and violinist Mark Fewer join forces to present world premieres by Michael Oesterle and John Hollenbeck, with Huang performing Javier Alvarez's Temazcal for two maracas and pre-recorded tape.
IN WITH THE NEW QUICK PICKS
JUN 5, 8PM: Canadian Music Centre. The Canadian Piano Left Hand Commissioning Project features new works for piano left hand by Christopher Butterfield, Taylor Brook, Anna Hostman, Emilie LeBel, Adam Sherkin and others.
AUG 7, 6PM: Festival of the Sound's Discovery Concert. Continuum Contemporary Music's artistic director, Ryan Scott, invites three young composers to participate in a residency under the mentorship of composer Gary Kulesha. This concert will feature their works.
Wendalyn Bartley is a Toronto-based composer and electro-vocal sound artist. sounddreaming@gmail.com.