This month there is a panoply of young talent on display in various stages of development with many opportunities to see and hear potential musical stars, some of them in more intimate surroundings than the future may bring.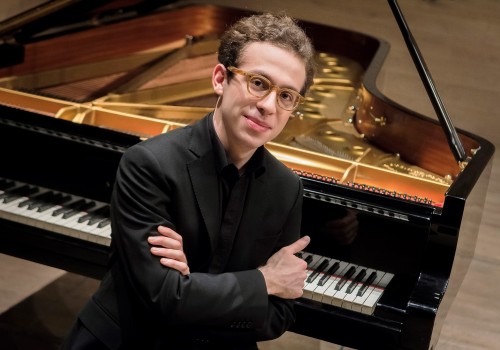 Nicolas Namoradze: One such artist is Nicolas Namoradze, who came to international attention when he was 26 years old after winning the 2018 Honens International Piano Competition in Calgary. Honens is proud of their reputation for discovering and nurturing talent for the 21st century and Namoradze is now in the second year of Honens' three-year development program that includes management and mentorship opportunities. He will do well if he is able to follow in the footsteps of 2012 laureate Pavel Kolesnikov, now reaping the rewards of his Hyperion Records exposure, and indications are that he may well do so. Namoradze's performances to date have been hailed by critics as "sparkling… sensitive and coloristic" (New York Times) and "simply gorgeous" (Wall Street Journal). One of his former teachers, the widely respected Emanuel Ax, said that Namoradze is set to become one of the truly important artists of his generation.
Born in Georgia and raised in Budapest, he grew up on a diet of great Hungarian composers like Bartók, Ligeti and Kurtág, as well as Liszt. But as he told Pamela Kuhn on her radio program Center Stage: "Everyone plays Liszt." As an infant he would "get stuck" listening to Verdi and Wagner. "You could not drag me away," he said. He began instrumental studies at seven with the piano, but before that he was obsessed with The Beatles and for a short period, AC/DC. Once he began to play, he lived strictly within the classical world. And apart from an interest in jazz, he still does.