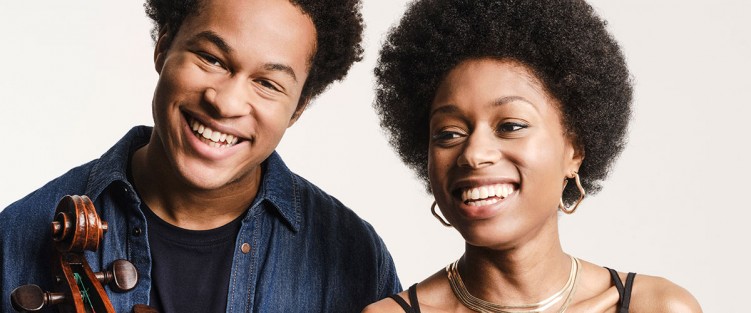 The fearlessness it takes
Cellist Sheku Kanneh-Mason's meteoric rise began when his passionate playing won him the 2016 BBC Young Musician Competition. Then he upped his fame quotient when he performed three short pieces at the wedding of Prince Harry and Meghan Markle for an audience of more than two billion viewers. Now, he and his older sister, pianist Isata (b. 1996), both of whom are acclaimed Decca recording stars, will be making their much-anticipated Toronto debut on May 6 at Koerner Hall.
The young cellist (b. 1999) told The Violin Channel in November, 2016 that he has been very lucky to be surrounded by his family. "My six siblings, all of whom are also classical musicians, have been there to support me, give me advice, perform with me and generally keep me concentrating on the music. Coming from such a supportive musical family has been a great strength and has always made my approach to music a collaborative one. Although I love solo playing, I feel that it is in the interaction between soloist and accompanist, or within a chamber group, orchestra and concerto soloist that music comes alive."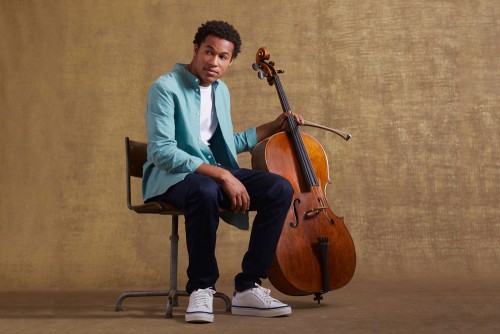 "When I was offered the recording contract with Decca Classics, it was a dream come true. I have always wanted to inspire a more diverse and younger classical music audience around the world. As the first Black winner of BBC Young Musician, I hope to inspire other young people to take up classical music and, even if they don't see it as a career, to become involved and to come and listen. My involvement with Sistema, London Music Masters and Chineke! Orchestra has strengthened my belief that classical music should be for everyone." Giving a child an instrument is giving them a voice and their enthusiasm is great to see, he said.
In the fall of 2021, when Muse, their first recording as a duo was released, Sheku and Isata spoke with The Big Issue about the music that made an impression on them growing up. Sheku named Jacqueline du Pré playing Elgar (with Daniel Barenboim). As a child, he tried to imitate her movements, of course not making the same sounds. "I was moved by how directly and honestly she played," he said. In an interview from In the Green Room in June 2021 he said that the Elgar concerto was probably the piece of music he's listened to the most since he was a child and the piece that inspired him to play the cello. "It's one of those pieces that makes me cry every time – it's magical." (Torontonians take note: he will return here on January 20 and 21, 2023, to play the Elgar concerto with TSO conductor emeritus, Peter Oundjian.)
Bob Marley also struck a chord with him: "He seemed such a generous, warm and loving soul," Sheku says; he has recorded striking new versions of Marley's No Woman, No Cry and Redemption Song.
In the spring of 2021, Sheku was interviewed by Scottish violinist Nicola Benedetti for the Benedetti Foundation (available on YouTube). "I'm very relaxed and chill before a concert," Mason says, and she heartily agrees. They talk quite a bit about technique, the cellist saying he was grateful for being technically set up very well from the start with his early teachers. There is a nice moment in the interview, where he says he doesn't really love listening back to recordings of virtuosic passages (in his own playing), although he does admire the fearlessness it takes. Benedetti interjects: "I just want it on the record that your fast playing is very good." Sheku adds that he loved the childlike feeling he found in a recording of a trio he played in when he was about nine. "I like to return to that place even now after a period of intense playing," he said. His advice to aspiring musicians: "Always listen to as much music as possible – there is so much access to styles – so many recordings and videos to fascinate."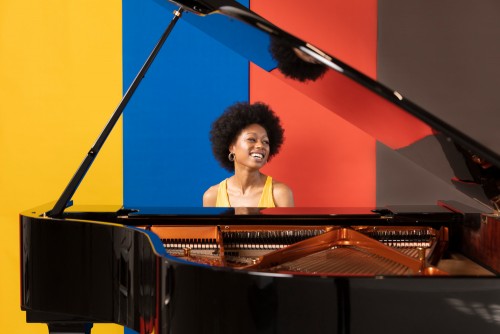 Deepening the colours of my game
The WholeNote also reached out to Isata Kanneh-Mason, the eldest of the siblings, and she described the environment that led her and her brothers and sisters to become musicians.
"My parents both play the piano and there was always music in the house," she said. "From my third year I had recorder lessons and I learned more about music in a playful way. Not in a group, but one on one. From the age of six I took piano lessons [but] I can't really remember much about those first lessons. When I was about ten years old I was allowed to go to the Junior Academy in London to be taught by Patsy Toh. I do remember that I was quite nervous about that. But she was very sweet and told my parents that she really wanted to teach me. I studied at the Junior Academy until I was 18. I also studied violin until I was 13, after which I switched to the viola.
"But piano has always been my favourite instrument, [the one] that felt the most natural. I already knew that I wanted to be a pianist when I was eight years old, although I had no idea what that exactly entailed. If I had to force myself to play I would have hated it. I also had many other hobbies, such as running, reading, learning languages, watching movies and socializing with my siblings. I certainly wasn't glued to the piano."
The family of their father, Stuart Mason, came to the U.K. from Antigua; their mother, Kadiatu Kanneh, was born in Sierra Leone and grew up in Wales. After Isata, her parents had six more children, all of whom make music at a very high level. Did she feel the need to set an example for her younger siblings? "No, they all have their own personalities," she said. "It's really nice to have friends that you know you'll never lose, it's like a safety net that's always there.'
Isata's later musical training was made possible in part by a grant from Elton John. She even played with him in his band once. "Elton John sponsors a number of students from the Royal Academy every year. A documentary was [being] made with him about young musicians and I was allowed to participate in it, that's how I met him. That documentary never materialized, but he was so enthusiastic that he paid my tuition, which was really nice."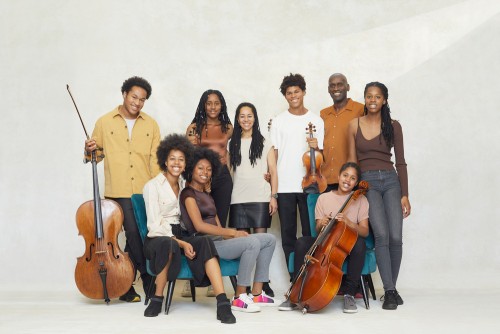 The five eldest children have now all left the family's Nottingham home – Isata, herself, has been living in London for more than seven years. "During the first lockdown we were all suddenly back home. We thought it was just for a short time, but it turned out to be five months. It was a wonderful time in which we played together a lot. Playing chamber music is perhaps what I prefer to do."
And of course she also likes to play with other musicians. "I enjoy meeting new people musically, such as during the Highgate International Chamber Music Festival with cellist Ashok Klouda and oboist Nicholas Daniel. Very inspiring. I also go to Berlin about once a month for a class with Kirill Gerstein. I deepen the colours of my game with him and he opens my eyes to things I couldn't have seen on my own."
She now forms a more or less official duo with Sheku. "My brother Braimah is a violinist and we sometimes play with him as a trio, but he also likes to play with his younger sisters Konya and Jeneba. Funny actually, for us our musical family life is the most normal thing in the world, there is nothing special about it. Only when Sheku was the first to become more famous did we become interested in us as a family." Their participation in the popular TV show Britain's Got Talent has also contributed to this. "We liked introducing classical music to a wider audience, I think a lot of people have seen that. But if we all make music at home, it's really normal for us."
Rachmaninoff is her favourite composer. "As a six-year-old I could listen to the CD with the second piano concerto [with Vladimir Ashkenazy] for hours. But I also liked to listen to Elgar's cello concerto with Jacqueline du Pré and Beethoven's violin concerto. And I was obsessed with La Traviata. I don't go to the opera very often, but I think it's fantastic. I like a lot of different things."
As she told The Big Issue on October 18, 2021: "I think when you grow up surrounded by music, you understand it. Our house was full of so much richness in that sense. We grew up with music always there. I think it really does shape you. I feel everyone should have that – whether or not you want to grow up to be a musician, you should have music in the household."
Sheku Kanneh-Mason and Isata Kanneh-Mason make their Toronto debut in Koerner Hall on May 6 at 8pm with a program that includes Beethoven's Cello Sonata No. 4 in C Major, op. 102, no. 1; Shostakovich's Cello Sonata in D Minor, op. 40; Frank Bridge's Sonata for Cello and Piano in D Minor; and Britten's Cello Sonata in C Major, op. 65.
AND BRIEFLY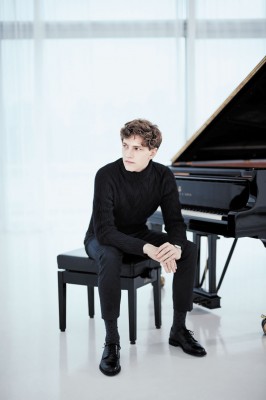 Three questions for Jan Lisiecki
Jan Lisiecki has expanded his repertoire to include Prokofiev's Piano Concerto No.2 which TSO music director Gustavo Gimeno has paired with Tchaikovsky's fervid Symphony No.5, April 22 to 24. Lisiecki was kind enough to answer three brief questions about it:
How long has Prokofiev's Piano Concerto No.2 been in your repertoire? What drew you to it? And Have you worked with Gustavo Gimeno previously?
JL: The first time I performed it was only in February of this year, and I have played it in three cities since. I am always curious to explore new musical worlds – a different "language", so to speak – and this has been my portal to Prokofiev's sphere. And yes: I have worked with Gustavo previously, in Luxembourg – and I am looking forward to meeting him once again in his new role!
Following his TSO appearance, on April 26, Bravo Niagara! Festival of the Arts hosts Lisiecki in a program titled "Jan Lisiecki: Poems of the Night" – a revelatory collection of Chopin's Nocturnes and Études Op.10. Be prepared for some magical juxtapositions at FirstOntario Performing Arts Centre, Robertson Theatre, 250 St. Paul St., St. Catharines.
Quick Picks
APR 28, 1:30PM: The Women's Musical Club of Toronto's season concludes with the Viano String Quartet, winner of the first prize in the 2019 Banff International String Quartet Competition. The program includes Borodin's ravishing String Quartet No.2 and Prokofiev's String Quartet No.2, composed in 1942 after Prokofiev was evacuated to the southern Soviet Union, as the German army approached Moscow. Clearly stimulated by his new environment, he filled his string quartet with the exotic folk-songs, dance rhythms and harmonies of the region.
APR 28, 8PM: Music Toronto presents the Penderecki String Quartet, now in the third decade of an extraordinary career, having become one of the most celebrated chamber ensembles of their generation, performing a wide range of repertoire from classical to contemporary. Their Jane Mallett Theatre concert features works by Haydn, Mozetich, Penderecki and Dvořák.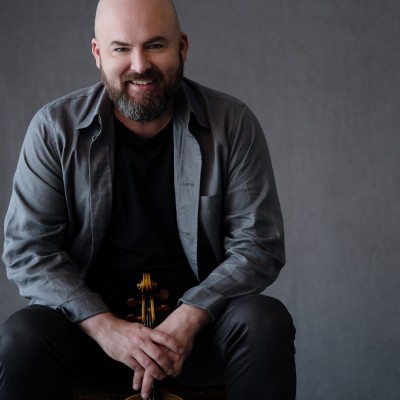 MAY 1, 2:30PM: Versatile Canadian violinist Mark Fewer leads the Niagara Symphony Orchestra strings in Vivaldi's beloved The Four Seasons. Then the full orchestra led by Bradley Thachuk takes the stage for Respighi's The Pines of Rome. The world premiere of Kevin Lau's Concert Suite No. 2 from his ballet, Le Petit Prince, offers a tantalizing taste of the timeless French fable.
MAY 8, 8PM: French cellist Gautier Capuçon returns to Toronto (with French pianist Jean-Yves Thibaudet). This will be his third visit to the Koerner Hall stage since two previous sold-out concerts with Yuja Wang and Jérôme Ducros. The appealing program includes Schumann's Fantasiestücke, Op. 73; Brahms' Sonata for Cello and Piano No. 1 in E Minor, Op. 38; Debussy's Sonata for Cello in D Minor; and Shostakovich's Sonata for Cello and Piano in D Minor, Op. 40.
MAY 15, 7PM: INNERchamber Ensemble presents "Theme & Evolutions." Common ground is the starting point for musical fusion. Using Bach's Goldberg Variations as a starting point, the performers will tackle the theme of connection. Graham Hargrove, percussion; Daniel Ramjattan, guitar; Joe Phillips, bass; Andrew Chung, violin. Revival House, 70 Brunswick St., Stratford. Pre-show 6:30pm. A light meal is available for patrons in Stratford. LIVE & LIVESTREAM
MAY 21, 8PM: Kindred Spirits Orchestra. "Love and Turmoil." Inspired by the 16th-century fresco by Raphael, Hindemith paints his own endearing musical picture depicting the myth of Amor and Psyché. Internationally renowned award-winning Spanish-Bulgarian pianist Ludmil Angelov takes centre stage with Rachmaninoff's colourful and jazz-flavoured Concerto for Piano and Orchestra No.4. Written during the years of postwar Stalinist Russia, Prokofiev's Symphony No.6 is a tragically ominous reflection of society and the composer's own inner turmoil. Kristian Alexander, conductor. Richmond Hill Centre for the Performing Arts, 10268 Yonge St.,Richmond Hill. $15-$40. LIVE, ONLINE OR RECORDED
Paul Ennis is the managing editor of The WholeNote.