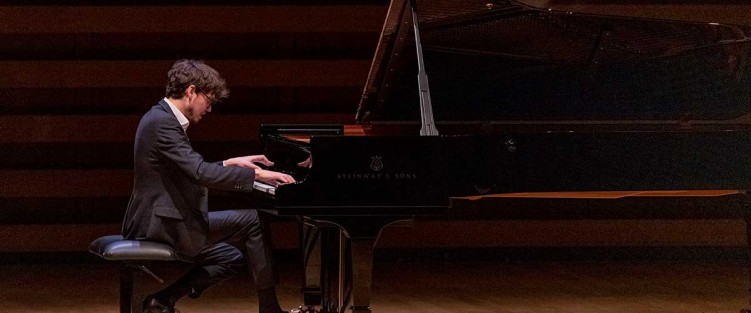 When he was 24, Lucas Debargue finished fourth in the 2015 Tchaikovsky Piano Competition but, more importantly, the Moscow Music Critics Association bestowed their top honours on him as "the pianist whose performance at the Competition has become an event of genuine musical significance, and whose incredible gift, artistic vision and creative freedom have impressed the critics as well as the audience."
Just before the COVID-19 protocols took effect in March 2020, Debargue made his third Koerner Hall appearance headlined by ten Scarlatti sonatas in support of his SONY recording released in 2019. He returns to Koerner Hall on October 29, just days after his 32nd birthday in an intriguing recital titled "An Evening in Paris." It features music written by composers who lived in Paris or wrote the music while staying there – pillars of the repertoire by Mozart (Sonata for Piano No.8 in D Minor, K310) and Chopin (Ballade No. 2 in F major, Op. 38; Prelude in C sharp minor, Op. 45; Polonaise-Fantaisie in A flat major, Op. 61; and the rarely performed tour-de-force, Alkan's Concerto for Solo Piano, Op.39 No. 8, Op.39 No. 8).
Arguably Canada's greatest living pianist, Marc-André Hamelin – whose own recital on October 16, also at Koerner, features an exploration of works by Fauré – made his early reputation mining the treasure trove of music by 19th-century composer-pianists, including the enigmatic Alkan. When Hamelin recorded the Concerto for Solo Piano for Hyperion, their website called it "one of the great pianistic high-wire acts – an epic work which demands unprecedented levels of technical ability and physical stamina. It is conceived on a breathtakingly grand scale and is rich with both orchestral sonorities and lyrical pianistic passages."
Debargue has said he likes to place lesser-known music later in a program after the audience has heard more familiar works. He told smART Magazine in January 2022: "I never choose repertoire for the sake of novelty alone. There are plenty – thousands! – of unknown composers. Some of them are really worth playing, but they have to connect with my heart." It will be interesting to hear how Debargue plays the Mozart sonata – with the spirit of Dinu Lipatti still hovering in the air – and the Alkan concerto – with Hamelin's long shadow still warm on the Koerner Hall stage.
Piano and Orchestra
The piano is also prominently positioned in three upcoming Toronto Symphony Orchestra programs. On September 21-24, artistic director Gustavo Gimeno conducts the TSO and Bruce Liu in Chopin's Piano Concerto No.2 barely 11 months after Liu's final round performance of Concerto No.1 helped make him the first Canadian to win the prestigious International Fryderyk Chopin Piano Competition.
According to TSO sources, in the TSO's 100-year history, Beethoven's Piano Concerto No.3 has been performed 116 times, making it the most played (by the TSO) of the composer's five piano concertos. The remarkable pianist Yefim Bronfman joins with Gimeno and the orchestra for three more performances on October 12, 14 and 15. A few days later, on October 20 and 22, the charismatic Yuja Wang, Gimeno and the orchestra will play the Canadian premiere of Magnus Lindberg's Piano Concerto No.3.
Orchestral Plethora
Perusing the listings from late September through October, it's remarkable the number of orchestral events taking place apart from the TSO: Hamilton, Stratford, Niagara and Kitchener-Waterloo Symphony Orchestras, from beyond the GTA; the Greater Toronto Philharmonic Orchestra, Kindred Spirits Orchestra, Orchestra Toronto and more from within the GTA. Some repertoire that caught my eye: Aaron Schwebel playing Mendelssohn's beloved Violin Concerto with Rafael Luz and the North York Concert Orchestra on October 2; Jonathan Crow playing – on October 21 – Brahms' emotionally rich Violin Concerto with the Etobicoke Philharmonic Orchestra in celebration of that orchestra's 60th anniversary.
Sinfonia Toronto under Nurhan Arman showcases two works for violin, piano and string orchestra: Alice Ping Yee Ho's Capriccio Ballo which she describes as "whimsical and capricious" and Christos Hatzis' Arabesque, a work he calls "mainly autobiographical."
Christina Petrowska Quilico (piano) and Marc Djokic (violin) are the esteemed soloists on October 22. Dvořák's joyous Serenade completes the strong program.
Chamber music is also making its presence felt as autumn rolls into the city. The free noon-time mini-concerts at COC's Richard Bradshaw Amphitheatre have returned in full force. Rising star cellist Anita Graef opens a series of cello music spanning centuries with works by Joseph Dall'Abaco, Gaspar Cassadó and J.S. Bach, on September 21.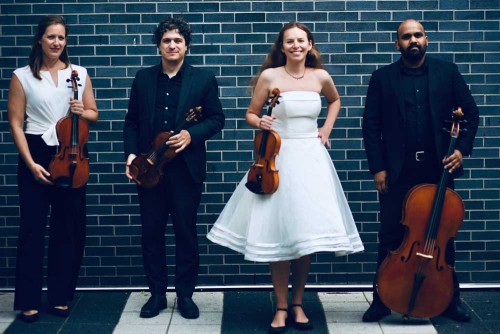 Made up of Rebekah Wolkstein (violin), Drew Jurecka (violin), Shannon Knights (viola) and Amahl Arulanandam (cello), the Venuti String Quartet is a highly versatile group, comfortable performing not only the great classical repertoire, but also jazz, contemporary, and many other musical genres. On September 27, the quartet will perform two new works written by Jurecka: The Spider and Quartet Number One, as well as Mendelssohn's Op.80 String Quartet in F Minor. There is a wealth of listening pleasure to be had in the months to come.
Chamber and Recital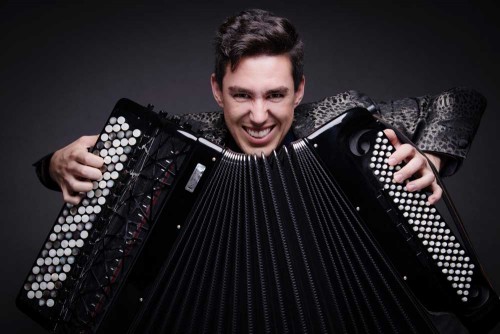 Women's Musical Club of Toronto Career Development Award-winner, Michael Bridge, is the first accordionist so honoured. He will open the WMCT's season on October 6, playing a diverse program – from Bach to Piazzolla – along with the Ladom Ensemble and special guest Joseph Macerollo. Grammy Award-winner, the Pacifica Quartet opens Music Toronto's season on October 13 with two works inspired by American Folk music as well as Dvořák's delightful String Quartet No.14 in A-flat Major, Op.105, begun in NYC as the composer was about to return to Prague after three years in America.
Returning to Koerner Hall, on October 2 at 5pm, the Emerson String Quartet's Farewell Tour comes to Toronto. For 45 years, the Emersons have maintained a standard of excellence that won them nine Grammy Awards and three Gramophone Awards as well as the Avery Fisher Prize and Musical America's Ensemble of the Year award. Their program – Mendelssohn's String Quartet No.1 in E-flat Major, Op.12; Brahms' String Quartet No.3 in B-flat Major, Op.67; Dvořák's String Quartet No.14 in A-flat Major, Op.105 – is a journey to savour.
Finally, making his Koerner Hall debut on October 22, in only his second Toronto appearance since his 2007-2011 absence from the concert stage, Russian-born, Israeli violinist Maxim Vengerov was atop the musical world before an arm injury led to the concertizing pause. Now at 48 he's back with a fully packed program: Bach's Sonata No.1 for Violin and Harpsichord in B Minor, BWV1014; Beethoven's Violin Sonata No 9 in A Major, Op.47 ("Kreutzer"); Shostakovich's Suite for Violin and Piano from Jewish Folk Poetry, Op.79 (arr. S. Dreznin); Tchaikovsky's Souvenir d'un lieu cher, Op.42 and Valse-Scherzo in C Major, Op.34. It's a welcome return.
Paul Ennis is the managing editor of The WholeNote.