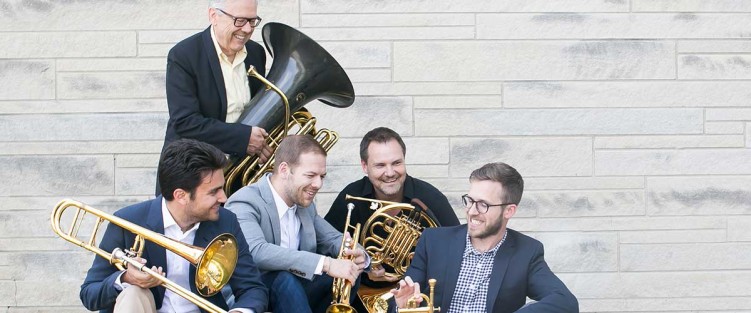 As live music venues open up, summer music festivals get ready to party like it was 2019. Here, I am going to focus on just two of them, in no small part based on my own lifelong predilection for the piano.
Festival of the Sound
The roots of this venerable attraction extend back to the summer of 1979 when renowned pianist Anton Kuerti purchased a summer home near Parry Sound and organized three concerts by outstanding Canadian musicians. The enthusiastic response to these programs inspired him to propose an annual concert series, and the 1980 Festival of the Sound became Ontario's first annual international summer classical music festival. In 1985, James Campbell began his tenure as the Festival's second artistic director, a position he still holds today.
This year's festival is not all about the piano, though. It opens Sunday night, July 17, with a joyous celebration of choral music by the Elmer Iseler Singers; July 18's sold-out evening concert marks the 50th anniversary of the Canadian Brass. Then, after clarinetist Campbell and the Rolston String Quartet perform Brahms' Clarinet Quintet, among other works on the afternoon of July 19, the festival takes an unusual pianistic turn, hanging its musical summer hat on a piano festival featuring some of Canada's finest keyboard artists, with 20 concerts underpinning a cleverly designed series of connected recitals. Jazz, personified by Dave Young, Heather Bambrick, Campbell himself, and others, then takes over the last weekend of July.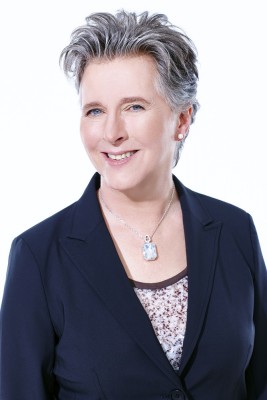 Pianofest Week 1
The feast of piano music that caught my attention begins on the evening of July 19 with the doyenne of her generation, Janina Fialkowska, famous as Arthur Rubinstein's last pupil (1974-1982) and a Chopin expert in her own right, with a representative Chopin program: a nocturne, a scherzo, a polonaise, waltzes, a ballade, preludes and berceuse. With masterclasses almost as much of a passion for me as the piano, the next morning is proof that one can have one's cake and eat it too: Fialkowska participates in a masterclass as mentor to 25-year-old Xiaoyu Bruce Liu, the 2021 Chopin Competition First Place Winner. Fialkowska will have much to impart to Liu as they work on the composer's Piano Concerto No.2. Undoubtedly, she will draw on wisdom from her famous teacher. Expect entertaining anecdotes.
Named one of the 15 best Canadian pianists of all time by CBC Radio, David Jalbert, now in his mid-40s, gives an afternoon recital on July 20. The virtuosic program includes Kelly-Marie Murphy's Smoke Darkened Sky (2021); Beethoven's profound Sonata in E Major, Op.109; Debussy's Cloches à travers les feuilles and Poissons d'or; and Prokofiev's mighty Sonata No.7, Op.83. Jalbert will then catch a breath before joining twentysomething cellist, Cameron Crozman, in a mid-afternoon concert spotlighting the much-heralded Crozman. Jalbert and Crozman will perform Paul Klengel's arrangement of Brahms' Sonata for Violin and Piano Op.78. The recital concludes with Alexina Louie's "Quasi Cadenza" for solo cello.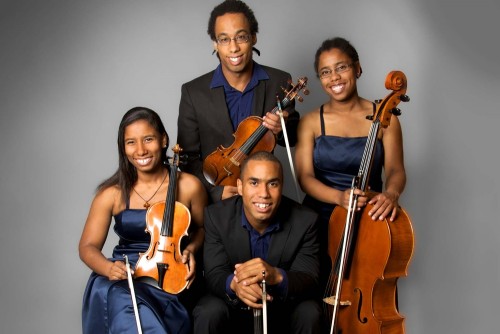 Astute programming choices abound. The Quatuor Despax – comprised of four siblings, two sisters and two brothers, from Gatineau – opens the late afternoon July 20 concert with Beethoven's String Quartet Op.18, No.3 – an adroit programming touch that serves as a warm-up for their role as "the orchestra" in Liu's performance of Chopin's Second Piano Concerto at 7:30pm, July 20. The concert is rounded out by the Rolston String Quartet, first-prize winners at the 2016 Banff International String Quartet Competition, teaming up with bassist Joel Quarrington for Dvořák's String Quintet.
The first week of Pianofest continues in the afternoon of July 21: Fialkowska, supported by the Rolstons and Quarrington, performs Beethoven's preternatural Piano Concerto No.4. Crozman then joins with the Rolstons for Schubert's singular Quintet in C. That evening, the redoubtable Stewart Goodyear adds heft to the pianistic girth, performing Liszt's evocative Sonata in B Minor, his own Acabris! Acabras! Acabram! (inspired by NFB animated films like The Log Driver's Waltz), Jennifer Higdon's Secret and Glass Gardens – dedicated to Lang Lang, it portrays a journey through a garden of wonder and discovery – and Debussy's Masques and L'isle joyeuse.
Jalbert then returns on July 22 to bring the first week to a close, performing Beethoven's Piano Concerto No.5 "Emperor" with the Boris Brott Academy Orchestra, who complete the evening with Elgar's ever-popular Enigma Variations.
Week 2
On the afternoon of July 26, Charles Richard-Hamelin, silver medalist and laureate of the Krystian Zimerman Prize at the 2015 International Chopin Piano Competition, makes his first appearance at the festival. Now in his early 30s, Richard-Hamelin has proven to be a sensitive chamber musician. Here, he performs Brahms' Sonata for Clarinet and Piano Op.120, No.1 with Campbell, before tackling Dvořák's Piano Quartet No.2, Op.87 with Crozman, violinist Karl Stobbe and violist Ryan Davis (named one of "30 Hot Canadian Classical Musicians Under 30" by CBC Music in 2021).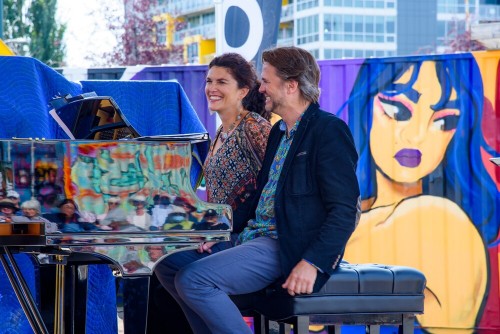 Based in B.C., the Bergmann Piano Duo – Canadian-born Elizabeth and her husband Marcel, born in Germany – take over the first afternoon slot on July 27 with a program of high-energy music, from Rachmaninoff, Poulenc and Piazzolla to Chick Corea, Pat Metheny and Egberto Gismonti (arrangements by Marcel Bergmann). The Bergmanns are back for the late afternoon slot for a program called Cameron's Choice: "Originals", a concert of music composed and performed by Cameron Crozman, cello; Ryan Davis, viola; and Graham Campbell, guitar.
Richard-Hamelin's solo recital in the evening of July 27 features Chopin's beloved Sonata No.2 and two Nocturnes Op.27 as well as music by César Franck and André Gagnon.
Crozman returns on the afternoon of July 28 for "Tapeo: Sounds of Spain" performing music from his recent recording, with the help of Karl Stobbe, violin; Ryan Davis, viola; and the Bergmann Duo. Pianofest then concludes the next evening on a high note when Richard-Hamelin and Fialkowska perform two of the finest works for piano four hands: Schubert's Fantasie D940 and Mozart's Sonata K497.
Festival Lanaudière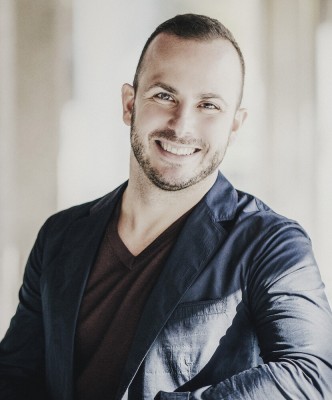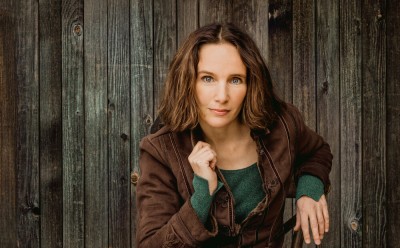 One of Canada's largest summer festivals, Lanaudière, began even earlier than Festival of the Sound, founded in 1978 by Father Fernand Lindsay, who remained at its helm until 2008. This year it takes place June 30 to August 7, in Joliette as always, northeast of Montreal.
Appointed artistic director of the festival in 2018, Renaud Loranger highlighted some of the attractions in this year's star-studded event: "Yannick Nézet-Séguin, who continues on his stellar career path and whose future accomplishments can barely be imagined, delivers an unmissable operatic event," Loranger writes. "Leading the Orchestre Métropolitain and a world-class vocal cast, he restores Wagner's tragic power [Die Walküre, Act 1, August 6], before reuniting with the sublime Hélène Grimaud, who performs at Lanaudière for the first time [Schumann's Piano Concerto, August 7]."
What Loranger describes as "Beethoven's enduring humanist message" comes to the fore once again at this year's Festival, notably during three exceptional concerts by the Akademie für Alte Musik Berlin, one of the most prominent German orchestras in the world, at Lanaudière for an exclusive North American engagement. "Then, there is the simple pleasure of gathering and of new friendships: whether it's Bernard Labadie and Les Violons du Roy, Marc-André Hamelin and Charles Richard-Hamelin, Hilary Hahn, Alisa Weilerstein, Jean-Yves Thibaudet, Samy Moussa, Inon Barnatan, Michael Spyres and Lawrence Brownlee, Matthias Goerne and Alexandre Kantorow … not to mention Canadian Brass or the Orchestre symphonique des jeunes de Joliette: they will all be here with us."
Concluding by returning to my own pianistic first love: two of Canada's greatest pianists (both of whom I have covered extensively in my columns over the years), colleagues who share a name, though they are not related, perform together on the same stage for the first time on July 9. Marc-André Hamelin and Charles Richard-Hamelin play Mozart's Sonata for Two Pianos K448 and, with Bernard Labadie and Les Violons du Roy, Mozart's Concerto for Two Pianos K365.
Paul Ennis is the managing editor of The WholeNote.