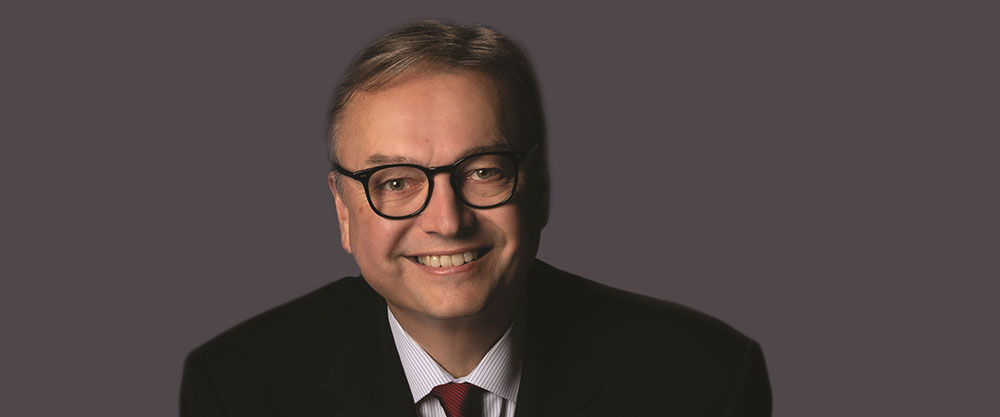 The new International Orchestra Series announced October 6 is an exciting addition to the Royal Conservatory's dance card. The upcoming first visit to Toronto by the Chicago Symphony Orchestra (their first since 1914) is an intriguing prospect that prompts a few questions. Who better than Mervon Mehta, the Conservatory's executive director of performing arts, to fill us in?
WN: How long has the idea for the new International Orchestra Series been percolating in your mind?
MM: A lifetime! Since the hall opened, the biggest programmatic item I have missed is the ability to bring major orchestras to Toronto. Of course, we have always had the Royal Conservatory Orchestra, and the COC, TSO and National Ballet have played here, but bringing a band such as the CSO has always been a dream.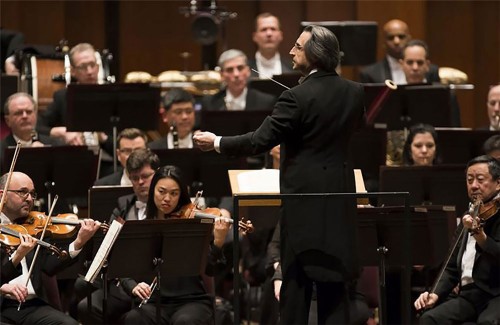 Before assuming your post at the Royal Conservatory in 2009, you spent 1994 to 2001 booking music for the Ravinia Festival, the summer home of the Chicago Symphony. You clearly didn't burn any bridges there. How did it come to pass that the CSO – one of the world's preeminent orchestras – will be the first international orchestra to play in the new series in Koerner Hall next February 1 and 2?
As we were developing our plans to launch the International Orchestra Series in the 2023/24 season, I got a call from an old colleague in Chicago. They had planned an Asian tour for winter 2023 but decided not to go due to lingering COVID issues. They had to fill a couple of weeks of orchestra services and were interested to see if we had interest. Of course, we had to find a way to say yes.
What were the greatest challenges in curating the new series?
It is all about the finances. In order to fit these orchestras, we use our stage extension, which cuts our seating capacity to about 950 seats. Touring orchestras of 85-100 players are not inexpensive so we have to figure out ticket pricing that would work, get deals on hotels, determine programs that would fit on the stage etc, etc. Even with higher than usual ticket prices, there will still be a large gap and we are working with several donors and corporations to help us fill that gap.
And what most excites you?
We can't wait to hear the CSO's big sound in the hall. We may have to tighten the roof shingles when they are done.
Will there be more symphony orchestra concerts in the 2022/23 season? Do you anticipate more than one visiting orchestra per season in the future?
No one else in 2022/23, although we have some chamber orchestras (Bach Collegium and Chineke! Orchestra) and several Royal Conservatory Orchestra and Taylor Academy orchestra concerts. We are hoping for two in 2023/24, stay tuned!
How many musicians will perform in the CSO concerts?
Around 90.
How many people can fit onto the Koerner Hall stage?
Around 90.
On February 1, 2023, RCM presents the Chicago Symphony Orchestra performing Beethoven's Symphony No. 7 in A Major, op. 92 and Prokofiev's Symphony No. 5 in B-flat Major, Op. 100. On February 2, 2023, the CSO will perform Beethoven's Coriolan Overture, Op. 62 and Symphony No. 8 in F Major, Op. 93; Liadov:'s The Enchanted Lake, Op. 62; and Mussorgsky's Pictures at an Exhibition. The concerts conclude Riccardo Muti's final tour with the CSO as his 13-year term as music director expires in 2023.
But meanwhile …
NOV 12, 7:30PM; NOV 12, 8PM; NOV 16, 8PM: Three concerts in five days all featuring one of the most celebrated works in the cello repertoire, Dvořák's Cello Concerto in B Minor – the coincidence jumped out at us from the listings. Named "Canada's next big Cello star" by CBC Music, Cameron Crozman joins the Hamilton Philharmonic Orchestra and guest conductor, Alexander Prior, for the Dvořák concerto (Nov 12 at 7:30). Daniel Warren conducts the Kitchener-Waterloo Community Orchestra with the Penderecki String Quartet's cellist, Katie Schlaikjer, as soloist (Nov 12 at 8pm). And as part of a gala celebration marking the TSO's centennial and his 50th performance with the Orchestra, cellist Yo-Yo Ma and TSO music director, Gustavo Gimeno, perform Dvořák's masterful concerto before an already- sold-out Roy Thomson Hall (Nov 16).
NOV 13, 2PM; NOV 15, 8PM; NOV 17, 8PM: The Lafayette String Quartet is a rarity, an all-female ensemble consisting, after 36 years, of its four founding members. The New York Times called them "Splendid… powerful and riveting in every way." Most of their time together has been centred in Victoria, BC where they have been artists-in-residence at the University of Victoria since 1991; they will be retiring in August 2023.
Celebrate with them as they perform the same program – Mozart, Abigail Richardson-Schulte and Borodin – at the Pavilion of the Art Gallery of Hamilton (Nov 13); presented by the Kitchener-Waterloo Chamber Music Society (Nov 15); and presented by Music TORONTO (Nov 17). They are dedicating Borodin's tuneful String Quartet No.2 to their mentor, Rostislav Dubinsky. Until his untimely death in December of 1997, Dubinsky, primarius of the renowned Borodin Quartet, remained the musical father of the LSQ. The quartet credit his dedication to them and loving encouragement as a major factor in their longevity.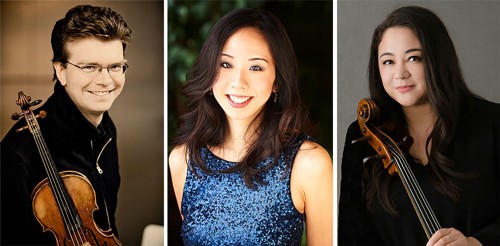 NOV 17, 12PM; DEC 4, 3PM: Scott St. John (violin) joins Rachel Mercer (cello) and Angela Park (piano) in a free COC noon-hour concert of Haydn and Kevin Lau (Nov 17) and follow-up in Heliconian Hall with an expanded program – presented by Syrinx Concerts (Dec 4).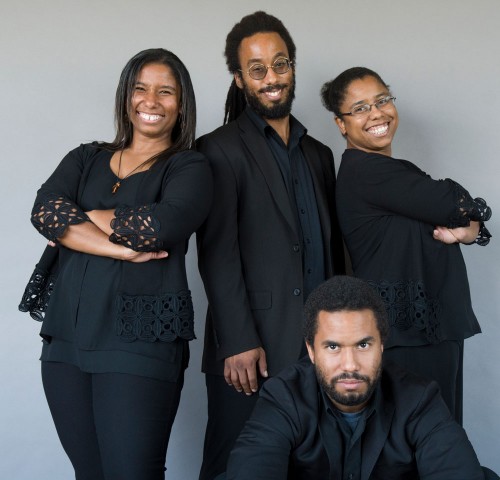 NOV 17, 1:30PM: The Women's Musical Club of Toronto's Music in the Afternoon series continues with the Despax Quartet making a rare appearance in Toronto. Formed in 2003, the quartet consists of two brothers and two sisters based in Gatineau, Quebec; their appearance is part of WMCT's 125th year celebration. Their program begins with one of Haydn's greatest chamber works, his Op.76, No.1, continues with Ravel's Quartet in F Major and concludes with Schoenberg's Romantic masterpiece, Verklärte Nacht (Transfigured Night), for which they are joined by Milena Pajaro-van de Stadt, viola, and Brian Manker, cello.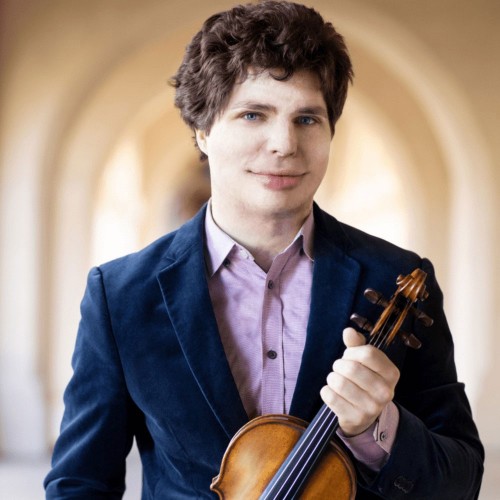 NOV 19 & 20, 8PM: Italian-German-American violinist Augustin Hadelich was named Musical America's 2018 Instrumentalist of the Year. A musician's musician, he is consistently cited worldwide for his phenomenal technique, soulful approach and insightful interpretations. On November 19 and 20, he and the TSO, with music director Gustavo Gimeno, will perform Sibelius' majestic Violin Concerto. Gimeno and the orchestra then look at two sides of the waltz – the glitter of Strauss' Der Rosenklavier and the searing indictment of WWI that propels Ravel's over-the-top La valse.
NOV 23 & 24, 8PM; NOV 22, 7:30PM; NOV 23, 8PM: Legendary pianist/teacher Sergei Babayan – he has 54 concertos in his repertoire – teams up with conductor Dalia Stasevska and the TSO for Tchaikovsky's beloved Piano Concerto No.1. Born in Ukraine, Stasevska emigrated to Finland when she was five, and, according to the Los Angeles Times, has now entered the ever-growing ranks of top-ranking Finnish conductors of all generations. In Finland, Stasevska is music director of the Lahti Symphony Orchestra, one of the country's finest, and is also musical royalty, having married Sibelius' great-grandson, the eclectic electric bassist of the Finnish power metal group Stratovarius and an intriguing composer in his own right. She keeps busy as principal guest conductor of the BBC Symphony Orchestra. The post-intermission is devoted to Tchaikovsky's radical Symphony No.6 "Pathétique."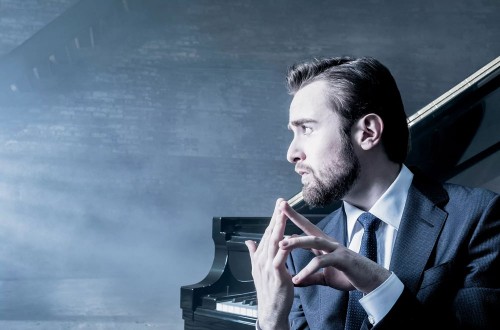 DEC 2, 8PM: Grammy Award-winning pianist Daniil Trifonov – named Musical America's Artist of the Year in 2019 – returns to Koerner Hall to perform works by Tchaikovsky, Schumann, Mozart, Ravel and Scriabin. Marrying technical prowess with a unique sensitivity, Trifonov is at the top of the generation of pianists now moving into their 30s. Coincidentally, his December 2 recital comes just ten days after his former teacher, Sergei Babayan, performs with the TSO. Babayan taught Trifonov from 2009 to 2015 at the Cleveland Institute of Music. In a 2018 interview with Interlude.hk, Babayan spoke about his pupil:
"He is a dream for a teacher – a real diamond. It's a one-time life opportunity for someone to have that kind of student…When he plays, he gives so much of himself. Sometimes I'm scared he's burning that candle too intensely."
Paul Ennis is the managing editor of The WholeNote.