Even the most cursory look at the listings will show that the upside of living in Toronto is the many concerts that take place here every day. That, of course, is a good thing but the downside is that it is impossible to go to all of them. In December I wrote about the tenor Sean Clark and had every intention of catching him in one of his performances with the Pax Christi Chorale, but, alas, it was not to be. On the Saturday I went to hear Adi Braun sing Kurt Weill; on the Sunday afternoon I heard Daniel Cabena's recital. While I am glad that I went to these, I regret that I didn't hear Clark. Much the same thing happened on January 9, when I heard a lovely recital by Anne Sofie von Otter and Angela Hewitt, but this also meant that I could not go the Bach concert at Metropolitan United which featured all six of the Bach solo violin sonatas, or to the plainchants and motets which the Schola Magdalena performed at St. Mary Magdalene.
However, this is nothing compared with the choice I have to make for the afternoon of Sunday February 1, when there are four concerts I would like to go to: the recital by Melanie Conly at the Heliconian Hall, which features one of my all-time favourites, Schubert's The Shepherd on the Rock, with its lovely clarinet obbligato (the concert also includes works by Brott, Purcell and Berlioz); Bach's second cello suite played by Rachel Mercer at Seicho-No-le Toronto; the VOICEBOX performance of Kurt Weill's Street Scene at the St. Lawrence Centre with Allison Angelo and Jennifer Taverner, sopranos, and Colin Ainsworth, tenor; and the concert at Mazzoleni Concert Hall given by the Amici Chamber Ensemble and the New Orford String Quartet, which features, among other works, Brahms' Clarinet Quintet
No such problems will interfere with my going to hear the baritone Christian Gerhaher and the pianist Gerold Huber in their performance of Schubert's Winterreise on February 26 at Koerner Hall. Schubert wrote this work for a tenor voice but it has been successfully performed by baritones, bass-baritones, basses, even sopranos and mezzos. The baritone with whom the work is especially associated is Dietrich Fischer-Dieskau. Views about his singing vary. He always made sure that every detail registered and some listeners find that fussy. Others (and I include myself) feel that, in the words of Keats, he loaded every rift with ore. It will be interesting to hear how Gerhaher's performance compares.
I am also looking forward to the performance by Monica Whicher, soprano, and Russell Braun, baritone, with the pianists Carolyn Maule and Stephen Philcox, of Hugo Wolf's Italienisches Liederbuch at Walter Hall, February 9.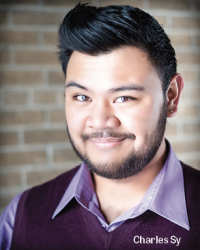 The Faculty of Music in the University of Toronto will present a free workshop for singers, composers and librettists. It will feature the soprano Barbara Hannigan, the composer Hans Abrahamsen (who is the Michael and Sonja Koerner Distinguished Visitor in Composition) and the music critic and librettist Paul Griffiths (who is the Wilma & Clifford Smith Visitor in Music) on March 2. The following day Griffiths will give a lecture with the title "Contemporary Music: A Plurality of Worlds?" Both events are in Walter Hall and are free. Hannigan is a Canadian soprano who is especially known for her work in contemporary opera. Abrahamsen is a Danish composer whose very accessible works form a sharp contrast with the serial music that dominated the mid- and late 20th century. His let me yell you is dedicated to Hannigan and was first performed by her with the Berlin Philharmonic on December 20, 2013.
Other Events: The Canadian Opera Company presents a number of free performances at the Richard Bradshaw Amphitheatre in the Four Seasons Centre: on February 3 the sopranos Aviva Fortunata and Karina Boucher will be the soloists in Messiaen's Poèmes pour Mi (with Kerry DuWors, violin, and Liz Upchurch, piano); on February 9 members of the COC Ensemble Studio will perform and compete in the biennial Christina and Luis Quilico awards; on February 10 the soprano Jane Archibald and the pianist Liz Upchurch will perform a program titled "Songs of Love and Longing"; "Urlicht" is the title of the recital by Janina Baechle, mezzo, with the pianist Rachel Andrist, on February 17 (Baechle is singing the role of Fricka in the COC production of Wagner's Die Walküre.). The recital by Barbara Hannigan on February 24 is titled "Rapture."
On February 3 students from the classical vocal music performance program at York University will take part in a masterclass with the soprano Rosemary Landry; the singer Brenna MacCrimmon, with Bill Westcott, piano, will perform "Classic Blues" on February 12; singers from the studio of Michael Donovan will perform "Five Mystical Songs" by Ralph Vaughan Williams on February 24.All three recitals are free and will take place in the Tribute Communities Recital Hall, Accolade East Building, York University.
On February 8 the soprano Virginia Hatfield, the mezzo Maria Soulis and the pianist Kate Carver will perform duets by Britten, Brahms, Mendelssohn, Tchaikovsky and others in a program titled "Sisters in Song" at Rosedale United Church. This is a benefit concert for Rethink Breast Cancer.
Jessika Monea, soprano, is the singer in a free noontime recital at Metropolitan United Church on February 12.
The Art of Time Ensemble presents "Magic and Loss: A Tribute to Lou Reed" with Sarah Slean, John Southworth, Margo Timmins and Kevin Hearn at Harbourfront, February 27 and 28.
The soprano Kimberly-Rose Pefhany will be the soloist in Mozart's Exultate Jubilate, with Sinfonia Toronto conducted by Nurhan Arman, on February 28 at George Weston Recital Hall.
And beyond the GTA: On February 1 the Spiritus Ensemble will perform a free concert of cantatas by Bach (Nach dir Herr verlanget mich), Buxtehude (Der Herr ist mit mir) and Schein (Vater Unser) in the St. John the Evangelist Anglican Church, Kitchener.
There will be a recital at the Isabel Bader Centre for the Performing Arts, Queen's University, February 8, titled "Intimate Expressions - Dances, Stories and Songs" as part of the Queen's University Faculty Artists Series. The artists are Elizabeth MacDonald, soprano, Jeff Hanlon, guitar, and Karma Tomm, violin.
A cabaret on the lives of Debussy and Ravel will be performed by Tom Allen, Kevin Fox, Lori Gemmell, Bryce Kulak and Patricia O'Callaghan at All Saints' Anglican Church, Peterborough on February 27 and at Fleming College, Lindsay on March 1.
And looking ahead: Toronto Summer Music has announced the formation of a chamber choir for advanced amateur musicians, to be held from August 2 to 9. The instructors will be Matthias Maute and Laura Pudwell. The Canadian Opera Company has announced that three musicians will join the COC Ensemble Studio in August of this year. They are the tenors Charles Sy and Aaron Sheppard and the collaborative pianist Hyejin Kwon. Both Sy and Sheppard were prizewinners at the most recent COC Ensemble Studio Competition. Sy, who won the first prize, is a former Fellow of the Toronto Summer Music Art of Song Program. But you don't have to wait until the summer to hear him. March 1 Sy joins soprano Carla Huhtanen and mezzo soprano Emilia Boteva to perform the "glorious music inspired by the most tempestuous relationships" in Off Centre Music Salon's "On Love and Other Difficulties."
A Correction: in my recent CD review of the Handel & Haydn Society performance of Messiah I mistakenly wrote that the duet He shall feed his flock was originally a soprano aria. I should have written "an alto aria."
Hans de Groot is a concertgoer and active listener who also sings and plays the recorder. He can be contacted at artofsong@thewholenote.com.