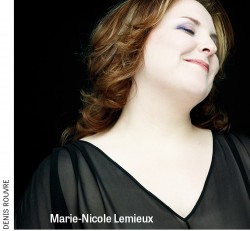 Soon after the death of the distinguished Welsh contralto Helen Watts, in October 2009, a letter appeared in The Gramophone which argued that Watts' death signalled the end of the contralto voice since all lower-voiced singers were now mezzos. I think there is some truth in that statement but only some.
First of all, there are a number of singers now who see themselves as contraltos and are generally regarded as such: Anna Larsson, Sara Mingardo, Ewa Podleś, Sonia Prina, Nathalie Stutzmann, Hilary Summers. Second, there is considerable overlap between the mezzo and contralto voice. (I am not now thinking of high mezzos such as Cecilia Bartoli and Magdalena Koźená, who could equally well be described as second sopranos, but have in mind a dark voice like that of the very fine English mezzo Sarah Connolly.) Anna Larsson made her international debut in the lower solo part in Mahler's Second Symphony, a part which in the past has been sung by Stutzmann and by Maureen Forrester. Yet many mezzos have sung and recorded it: Connolly, Bernarda Fink, Lorraine Hunt Lieberson, Christa Ludwig, Jard van Nes, Christianne Stotijn and, of course, Janet Baker. On the other hand, Larsson has recorded the role of Kundry in Wagner's Parsifal, a part nobody would think of as a role for contraltos.
And then voices may change: I first heard Baker, on records and on the radio, in the early 1960s and it seemed to me then that she represented the natural successor to Kathleen Ferrier. Such a statement must seem absurd now but I am not sure that it was absurd 50 years ago. Baker extended the higher range of her voice over the years and in the end even sang soprano parts (although they were generally transposed down). If a singer extends her range at the top, she is bound to lose part of her bottom range.
Marie-Nicole Lemieux: These reflections lead to a reminder that one of the great contraltos of our time, Marie-Nicole Lemieux , will be in Toronto soon. She is singing Mistress Quickly in Verdi's Falstaff, in a series of performances with the Canadian Opera Company, beginning on October 3. Lemieux received her training in Chicoutimi and Montreal. She first came to international notice when she received First Prize as well as the Special Prize for Lieder at the Queen Elizabeth Competition in Brussels in 2000. She made her operatic debut in Toronto in April 2002, when she sang Cornelia in Handel's Giulio Cesare. She is especially distinguished for her work in baroque opera (Monteverdi, Handel, Vivaldi), for which her strong but agile voice is eminently suitable, but she also sings later opera. Lemieux has sung the role of Mistress Quickly (a mezzo part!) many times: at Covent Garden, at La Scala, in Paris and in Montreal. She is also a fine singer of German lieder and French chansons as shown by her recordings of Brahms, of Schumann's Frauenliebe und-Leben and, in L'heure exquise, a recording of songs by Hahn, Chausson, Debussy and Enescu.
Canadian Opera Company: lunchtime vocal recitals at the Richard Bradshaw Amphitheatre in the Four Seasons Centre continue apace! On October 2 arias and ensembles from operas based on Shakespeare will be sung by students at the University of Toronto's Opera Division; on October 7 Colin Ainsworth, tenor, and Stephen Ralls, piano, will perform three song cycles by Derek Holman; Jean-Philippe Fortier-Lazure, tenor, and Iain MacNeil, baritone, will sing Fauré and Mahler on October 9; singers and dancers from Opera Atelier will perform excerpts from Handel's Alcina on October 14; artists of the COC production of Falstaff will perform art songs on October 23. All of these concerts are free.
A busy October 4: There are several concerts on October 4: Suba Sankaran is the singer in a presentation which will show how global traditions can be and have been integrated into Canadian new music (Canadian Music Centre). Voice and Collaborative Piano students from the University of Toronto will illustrate the interaction between poetical and musical language in the classical art song (Edward Johnson Building). Both are free as part of Scotiabank Nuit Blanche. Allison Angelo, soprano, and Geoffrey Sirett, baritone, will be the singers in a concert commemorating the Great War (St. Andrew's Church). Emily D'Angelo will be the soprano soloist with the Greater Toronto Philharmonic Orchestra at Calvin Presbyterian Church.
International Divas is an ambitious three-concert series (world, folk, roots, jazz, classics) in natural acoustics. The first of these will take place on October 5 at Trinity-St. Paul's Centre and will feature the voices of Jackie Richardson, Laila Biali, Luanda Jones, Cindy Church, Saina Singer and Patricia Cano. The other instalments will follow on November 27 and December 21.
Two by Arends: On October 11 Allison Arends, soprano, will sing at Montgomery's Inn. She will join Barbara Fris, soprano, and others, in a Heliconian Club program of music from Jane Austen's family collection, at Heliconian Hall, October 17.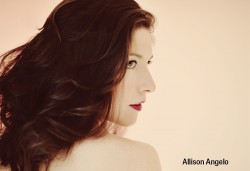 Last but not least: "Songs of Peace and Protest" will be presented by singers/songwriters James Gordon, Evalyn Parry, Len Wallace, Faith Nolan, Mick Lane and Tony Quarrington at Trinity-St. Paul's Centre, October 18.
There will be three free midday concerts by vocal students at Tribute Communities Hall, Accolade East Building, York University October 21, 23 and 28.
Katherine Hill, Thomas Baeté and Joe Carew will be the vocal soloists in a program that includes songs by Rogers, Purcell and Brassens as well as 14th- and 15th-century Italian polyphony at St. Bartholomew's Anglican Church, October 26.
Also on October 26, Allison Angelo, soprano, will sing with Giles Tomkins, baritone, in Off Centre Music Salon's 20th annual Schubertiad at Glenn Gould Studio.
On October 28 and 29 the Talisker Players present "Songs of Travel," music by Applebaum, de la Guerre, Vaughan Williams and Weigl, with readings from the journals of explorers. The singers are Virginia Hatfield, soprano, and Geoffrey Sirett, baritone at Trinity-St. Paul's Centre.
Catherine Wyn-Rogers, mezzo, Stuart Skelton, tenor, and John Relyea, bass-baritone, will be the soloists in the performance of Elgar's The Dream of Gerontius by the Toronto Symphony Orchestra with the Elmer Iseler Singers and the Amadeus Choir, at Roy Thomson Hall October 30 and November 1.
The tenor Michael Ciufo will sing at St. John's United Church on November 1. You will also be able to hear Ciufo, along with the soprano Beatrice Carpino, in a concert given by the Ontario Christian Music Assembly Choirs at Roy Thomson Hall November 7.
Not to be missed, as part of the ongoing Ukrainian Art Song Project, music from Galicia will be sung by a top-flight group of singers (Monica Whicher, soprano, Krisztina Szabó, mezzo, Russell Braun, baritone, and Pavlo Hunka, bass-baritone) at Koerner Hall November 2.
The Art of Time Ensemble presents a program of poems and their musical settings: Petrarch/Liszt, Eliot/Lloyd Webber, Whitman/Crumb, Leonard Cohen. The reader is Margaret Atwood and the singers are Thom Allison, Gregory Hoskins and Carla Huhtanen at Harbourfront November 7 and 8.
And beyond the GTA: Daniel Lichti, bass-baritone, will sing in a free noon-time concert at the Maureen Forrester Recital Hall, Wilfred Laurier University on October 9. The countertenor Daniel Cabena will sing in a free noon-time recital at the University of Guelph's MacKinnon Room November 6.
Hans de Groot is a concertgoer and active listener who also sings and plays the recorder. He can be contacted at artofsong@thewholenote.com.