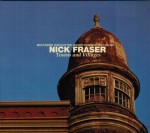 Toronto drummer Nick Fraser has a strong presence across the spectrum of modern jazz, but he's particularly prominent in free jazz projects like the band Drumheller and the Lina Allemano Four. He's taken an emphatic role as composer and bandleader as well as drummer on Towns and Villages (Barnyard Records BR0330 barnyardrecords.com), putting together a quartet with regular associates Rob Clutton on bass and Andrew Downing on cello along with tenor and soprano saxophonist Tony Malaby, one of New York's most explosive musicians. The CD opens with a wall of overblown tenor and gritty bowed strings, but it's a group with many levels and colours, from ballads with Malaby on soprano to intriguing circular compositions in which Fraser's motifs are repeated by the saxophone and cello, synchrony gradually breaking down into echo. Everyone involved is clearly inspired by the meeting: it might be a band for a day, but it's a great one.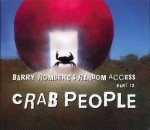 Another Toronto drummer, veteran Barry Romberg, leads Random Access, a loose-knit band with a fluid personnel but a consistent ability to generate lively, interesting music. Part 12: Crab People (Romhog 123 barryromberg.com) is a 2-CD set devoted largely to Romberg's compositions with shifting time signatures and largely modal underpinnings, giving everyone involved sufficient stimulation and adequate space to develop their ideas. The band changes from track to track, from three to six musicians, and the electric fusion quotient changes as well, depending on whether the bass is acoustic (Kieran Overs or Julian Anderson Bowes) or electric (Rich Brown), whether there's one or two guitarists (Geoff Young and Ben Monder) present, or keyboards (Robi Botos) or tablas (Ravi Naimpally), but these sessions are at a consistently high level. Saxophonist Kelly Jefferson and trumpeter Kevin Turcotte contribute forcefully to the title track, while tenor saxophonist Kirk MacDonald distinguishes himself on End of an Era.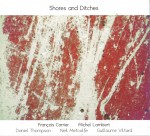 Quebecois saxophonist François Carrier travels and records frequently and he's built up a discography that may be larger and more varied than any other Canadian musician playing free jazz. He and drummer Michel Lambert have wandered as far afield as Kathmandu while playing with a cavalcade of international musicians. Just the pianists include Paul Bley, Uri Caine, Bobo Stenson and the newly arrived Russian Alexey Lapin. Their latest adventure is Shores and Ditches (FMR CD CD340-0512 francoiscarrier.com), and while there's no recording data, the sidemen suggest an English locale. On an unaccompanied track, Carrier emphasizes the sweetness of his keening alto sound, stretching notes to the point where it sounds like a free jazz version of Harlem Nocturne. Duets with Lambert emphasize the propulsive dialogue, while a long episodic trio improvisation with Guillaume Viltard is artfully enhanced by the bassist's sustained and virtuosic mastery of both arco and pizzicato techniques. Viltard, guitarist Daniel Thompson and flutist Neil Metcalfe appear on a collective improvisation, an effectively sustained exploration highlighted by Metcalfe's distinctive clarity of line.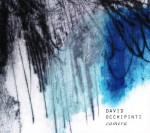 David Occhipinti is a masterful guitarist, possessed of some of the fluid lyricism and harmonic subtlety of his former teacher Jim Hall, but he's also serious about composition, as fascinated by the possibilities of chamber music as he is by improvisation. Camera (Occdav Music OM006 davidocchipinti.com) presents two long suites by two different ensembles and two stand-alone pieces, engaging multi-hued pieces that mix and match methods in the same spirit as Frank Zappa's serious music, like The Perfect Stranger.