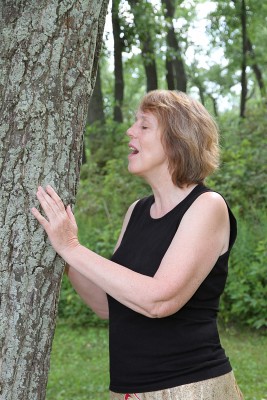 In these days of limited performances, for this month's column I decided to take up a suggestion made by my ever-inventive editor at The WholeNote, and write a story related to some aspect of my own creative work during this time.
On New Year's Day of 2020, I had awoken with the inspiration to start a video-audio blog, something that is very new for me. Titled Earth Soundings, my original vision was that for each blog entry I would select a particular natural environment in which to take photos and videos, andf then create the soundtrack in response to the images and my experiences in each specific environment. My overall intention in creating these short nature-based videos was to invite people to take a brief pause in their day to remember and attune to their connection with the Earth, the elements and all beings. A short time of reflection or meditation. At the heart of the project: my desire to contribute in one way toward the restoration of our relationship with nature, for I believe that one of the root causes behind our climate crisis is due to our cultural disconnect from nature.
The guideline I set for myself for these blog posts was to take the photo and video footage on specific days of celebration, connected to either cultural holidays or days on the Earth calendar related to the passing of seasons or phases of the moon. For the music I would select various members of the wider community to collaborate with me. Initially, I released these videos on my Facebook page Earth Soundings (facebook.com/wendalynvoice), again on days significant in the calendar. The videos are also available on my website soundingherwisdom.ca/earth-soundings.