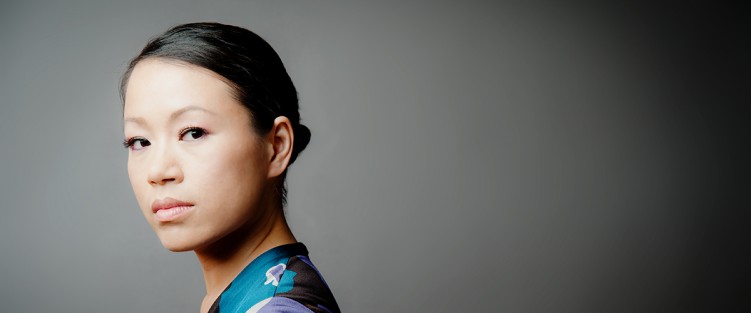 Weaving disparate threads together to create something new is a fundamental approach for any creative artist, and in the world of contemporary music, the spectrum of elements interwoven into new works continues to progressively expand. Numerous concerts scheduled for October and November exemplify this trend, with some of these concerts drawing inspiration from the past to achieve this evolution.
TaPIR: On November 1, the Technology and Performance Integration Research Lab (TaPIR) at U of Toronto's Faculty of Music is presenting New Ways for Old Works, a concert that spotlights older electronic music compositions that used live electronics. These works have become increasingly difficult to perform as the older electronic media and machinery originally used presents performance and preservation problems. TaPIR's research addresses this issue by recreating obsolete technology using current software. Their aim is to develop a catalogue of documentation for pre-existing works that are rarely performed in order to encourage future performances.
The repertoire for the concert on November 1 includes pieces by Micheline Saint-Marcoux (1972), Susan Frykberg (1991), and two works from 1981 and 1985 by Norma Beecroft. In my exchange with TaPIR director Aiyun Huang, she stated that she chose to feature the works of these women electronic music pioneers "not only because of their beautiful music, but also because of how they were side-stepped in the early years of Canadian music." She hopes concerts such as the November 1 event will renew musical interest in these composer's works now that it is possible to perform them with updated technology.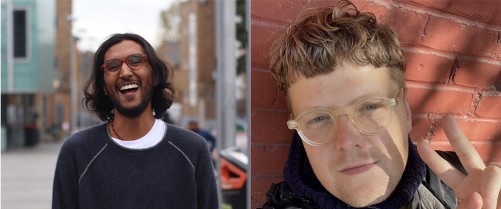 X Avant: The Music Gallery's upcoming X Avant XVIII series running from October 11 to 15 opens with a concert that will include another approach to reworking older music. On October 11, the sound performance and installation Six Turntables will be featured. This initiative is the culmination of several sound-art workshops organized by Christopher Willes in partnership with Akash Bansal at the Toronto Public Library and The Music Gallery between 2017 and 2023.
A group of emerging artists were asked to engage with and reinterpret 1970s Canadian avant-garde music sourced from the Toronto Reference Library's vinyl collection, including some recordings from the Music Gallery Editions label. The chosen recordings focused on early electronic music techniques, sonic meditation, turntablism, and Fluxus event scores. The participants explored the process of collective listening with the view of treating recordings as shared experiences rather than commodities.
And finally, on October 13, artists from Indonesia will introduce innovative perspectives on the intricacies of gamelan music, featuring performances, film screenings and discussions.
Evergreen: Speaking of gamelan music, Toronto has a rich history of presenting music rooted in Indonesian traditions. The Evergreen Club Contemporary Gamelan (ECCG) is celebrating the launch of its 40th anniversary season with a series of events taking place between November 1 and 19. The guest artist will be Indonesia's renowned musician and composer Iwan Gunawan who has composed several new works that will be premiered and recorded by ECCG. Members of the public are welcome to attend both a series of professional development sessions with ECCG and Gunawan as well as two public workshops he will be leading.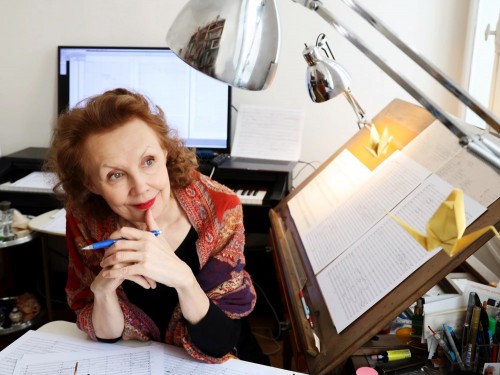 Xenakis at Esprit: Continuing on with the theme of weaving technology into composition, the music of Iannis Xenakis provides an early example of this pioneering strategy. In the first of Esprit Orchestra's two concerts this fall, music by Xenakis will be featured in their October 15 concert. Xenakis' music is some of the first that was composed with the aid of computers and he is known for his use of mathematical probability systems in the creation of large-scale forms. The concert will include his piece Jonchaies (1977), a composition involving 109 instruments which create an expansive soundscape that Xenakis sculpts using ideas and strategies inspired by his interests in architecture. Esprit's second fall concert on November 30 includes works by composers from Eastern European origins as well as a piece by Finnish composer Kaija Saariaho (October 1952 - June 2023) for orchestra and electronics.
PARTNERSHIPS
Rothko and Feldman: Another form of weaving threads together occurs when artists inspire each other's creations. One such pairing occurred between the abstract colour field paintings of Mark Rothko and the legendary composer Morton Feldman (known for creating intimate encounters with sound in his compositions). When Feldman attended the opening of the Rothko Chapel in 1971, he was asked to compose a tribute to Rothko after his untimely death in 1970. Inside the octagonal chapel that bears his name were a suite of 14 large paintings he had completed before his death. Feldman's score – Rothko Chapel – was written in 1972 as a dialogue with Rothko's paintings and features a solo violist. Soundstreams will showcase a performance of this introspective piece on November 10 and 11, complemented by the world premiere of Cecilia Livingston's composition mark inspired by both Rothko's artwork and Feldman's music.
Confluences: On October 13 and 14, a new series of 17 songs composed by James Rolfe set to poems by diverse poets will be presented by Confluence Concerts. Due to the restrictions of the pandemic and the silencing of singers, Rolfe decided to write for his own voice and sing the pieces during online recitals accompanied by his partner Juliet Palmer on piano. Because he had a chance to test drive these songs by performing them himself, he feels that the songs became more focused and natural. Using simple musical language, the various songs are written for performers with roots in jazz, folk, urban, gospel and Indigenous music. Rolfe's main obstacle was developing a musical language suitable for texts that feature extended phrases and non-repetitive structures. To solve this dilemma, he developed his own unique and unconventional song forms.
Sounds of the loom: Coming full circle with the weaving motif, the sounds of an actual weaving loom processed by effects pedals form the basis of a Second Life performance installation by Edmonton-based artist and musician Kelly Ruth. Ruth will perform both live at NAISA's studio in South River, Ontario, and in Second Life from December 7 to 9. Ruth began working with the online multimedia platform Second Life during the pandemic, and she now channels her artistic expression primarily remotely, using her avatar to custom create and navigate virtual worlds. A screening of her performance will be included in a YouTube broadcast festival on December 12.
Wendalyn Bartley is a Toronto-based composer and electro-vocal sound artist. She can be reached at sounddreaming@gmail.com.