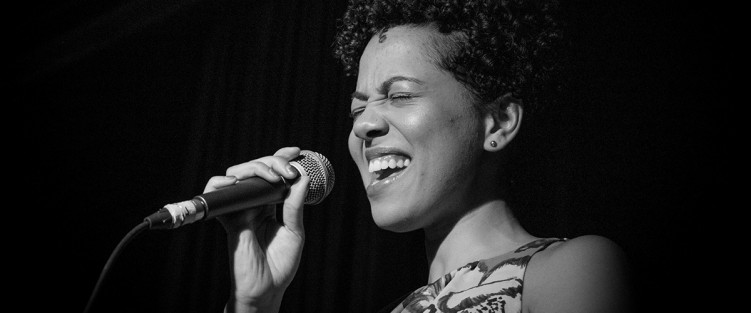 Ah, January, month of hope. Of new goals set, old acquaintances renewed, and the same old mute horror of gazing upon our bank accounts, which, though once approaching some facsimile of respectability, have been thoroughly reduced in order to fund the holiday indulgences of which we all now so piously repent. It is no small wonder that so many of our favourite New Year's resolutions involve abstinence, from alcohol, or cigarettes, or that croissant that you always get from the coffee shop across the street from your office, even though you've already had breakfast, but you've ordered it so often that now the barista sometimes just gives it to you free of charge and makes a charming joke about how you deserve it, and really this is all his (the barista's) fault, because doesn't he know that you have no self-control and also that carbs are the enemy? In any case, the impulse towards post-December self-restraint is natural, and it's not unusual for the most regular of show-goers to reduce their concert attendance in January. This is understandable, of course; clubs and restaurants serve drinks, and food, and spending time in these places may encourage us to break our nascent resolutions. I would argue, however, that live music itself is not indulgent, but rather – much like your newly-minted gym membership – an investment in yourself, and in your future well-being.
Burdock Piano Fest: While January programming in Toronto (and in most cities) has been historically light, there are a number of exciting events happening, including some notable newer ventures that have positioned themselves to fill in the gaps in the early 2019 concert season. Included in these is the fourth annual Burdock Piano Fest, an eight-day festival with over 20 acts from a variety of stylistic backgrounds (predominantly indie, folk, and jazz, which reflect Burdock's typical year-round bookings). The Piano Fest has a relatively simple premise: bring a high-quality baby grand piano onto the Burdock stage for eight days, and book piano-centric acts in complementary double-bills. (In previous years, pianos were loaned to Burdock by Robert Lowrey Pianos; this year, the piano is provided by Yamaha Canada Music.) In the spirit of full disclosure (and shameless plugging), I will be performing at Piano Fest on January 28; although I play the guitar, I will be joined by Mackenzie Longpré on drums, Tyler Emond on bass, and the excellent pianist Ewen Farncombe. For those who are still curious about Piano Fest, please feel free to peruse a couple of pieces that The WholeNote published about last year's festival (see Sara Constant's informative overview of the festival here, and my own review of Joanna Majoko and Chelsey Bennett's performance in last year's edition of the festival here).
On the subject of Joanna Majoko: her upcoming sextet performance at The Rex on January 19 – with saxophonist Rob Christian, guitarist Andrew Marzotto, pianist Ewen Farncombe, bassist Andrew Stewart, and drummer Larnell Lewis – is one highlight among many this month at the club. Other noteworthy performances slated for later this month at The Rex include New York-based trumpeter John Raymond's bassless trio, with guitarist Gilad Hekselman and drummer Colin Stranahan (January 17 and 18), drummer Vinnie Sperrazza's quartet with saxophonist Charlotte Greve, guitarist Brandon Seabrook, and bassist Eivind Opsvik (January 26 and 27), and saxophonist Matt Woroshyl's quintet with guitarist Alexei Orechin, pianist Chris Pruden, bassist Julian Anderson-Bowes, and drummer Ian Wright, celebrating the recent release of his debut album Forward (January 25).
Also at The Rex: trombonist/composer Terry Promane with the University of Toronto Student 12tet, for which he functions as both conductor and class instructor (he is an Associate Professor in Jazz Studies at U of T). Promane is one of the Canadian jazz scene's most accomplished large- and small-ensemble arrangers, and his U of T 12tet has become a significant showcase both for his compositional prowess and for the talents of U of T jazz students. The 12tet has recorded two albums (Rebirth, in 2012, and Trillium Falls, in 2016), and the ensemble performs at regular intervals throughout the academic year; check them out at The Rex in the late slot on January 21, following U of T's regular student ensemble performances.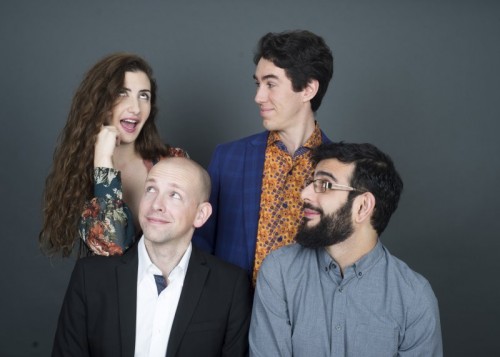 Ladom Ensemble/VC2: While it's typical to find conversations about classical music in other sections of The WholeNote, a recent (and growing) trend amongst classical musicians and presenters towards atypical concert venues means that there are some happy surprises amidst the (mostly) jazz, indie, folk, and world music contained in the listings below. One such concert is the Ladom Ensemble and VC2 Cello Duo's Double Album Release Party, which will take place on January 16 at Lula Lounge. Ladom Ensemble – made up of accordionist Michael Bridge, cellist Beth Silver, percussionist Adam Campbell, and pianist Pouya Hamidi – plays music inspired by diverse sources, including Argentine tango, Serbian folk, Persian classical, and rock, and has commissioned music from composers such as Elisha Denburg, Igor Correia, Maziar Heidari, and Keyan Emami; Hamidi also does double-duty as the group's resident composer. They celebrate the release of their forthcoming album The Walls are Made of Song. Joining them is the cello duo VC2, the joint venture of Amahl Arulanandam and Bryan Holt, who were featured on the cover of The WholeNote in February 2018. VC2 will also be celebrating the release of a new album, Beethoven's Cellists, which is the culmination of a touring program that the duo performed in several cross-Canada forays last year. Beethoven's Cellists features compositions by contemporary composers Andrew Downing, Raphael Weinroth-Browne, Fjola Evans, Matt Brubeck, and Hunter Coblentz, as well as a Romantic-era sonata by Bernhard Romberg, arranged by the duo.
Sadly, I will not able to attend many of these stellar performances, as I will be attempting to maintain some semblance of optimal body heat as a Musician in Residence at the Banff Centre for most of January. So if do you attend one of these performances, please feel free to send me a message via email or social media to let me know why you liked it, or why you didn't like it, or why you thought it was just okay. Alternatively, feel free to let me know how your New Year's resolutions are going; if they're going poorly, please feel free to lie to me. I'm here for you either way.
MAINLY CLUBS, MOSTLY JAZZ QUICK PICKS
JAN 16, 6:30PM: Ladom Ensemble and VC2 Cello Duo Double Album Release Party, Lula Lounge. Join classical/fusion groups Ladom Ensemble and VC2 Cello Duo as they both celebrate the release of new albums in a concert venue not often used for classical shows.
JAN 21, 9:30PM: University of Toronto 12tet, The Rex. Helmed by leading jazz arranger Terry Promane, this exciting 12tet – composed of U of T jazz students – plays classic and modern compositions in a swinging little-big-band style.
JAN 21-28, VARIOUS TIMES: Various Performers, Burdock Piano Fest, Burdock Music Hall. Burdock presents its fourth annual Piano Fest, featuring a variety of performers in complementary double bills that make good use of a beautiful (and well-tuned) baby grand piano.
JAN 26, 9:45PM: Matt Woroshyl Quintet, The Rex. Celebrating the release of his debut album Forward, saxophonist Matt Woroshyl leads his quintet for two sets of modern jazz at The Rex.
The WholeNote's online club listings are now updated with info on all of the January concerts and events on offer; find them here.
Colin Story is a jazz guitarist, writer, and teacher based in Toronto. He can be reached through his website, on Instagram and on Twitter.