Ah, September. Across the country – as books are cracked open, backpacks are zipped up, and ""back to school" carries a whole different set of connotations: a pervasive sense of COVID-related anxiety weighing heavy on the collective national consciousness. It still doesn't quite feel as though things are getting back to normal. It does, however, feel as though we're gradually heading in the right direction, further potential lockdowns notwithstanding. Let's hope so: for the venues I cover here, it's a knife-edge situation still.
As I have documented in multiple pieces over the last year, the pandemic has been exceptionally difficult for Toronto's club scene, not least, as I outlined in a recent article, the exorbitant insurance premiums that venues have been asked to pay this year. For many venues, this development intensified existing financial hardship, introducing yet another element of precariousness to the Sisyphean task of hosting live music.
The changing season, however, brings with it a kernel of hope. Though jazz venues don't follow the same seasonal cycle as classical institutions, the relatively recent date – July 16 – of the return of live music means that this fall represents a potential turning point for clubs. Having had the summer to hire/re-hire staff, implement new safety protocols, make changes in payment policies, and attend to the myriad other demands of the reopening process, clubs are as ready as they'll ever be to get back to business, whatever that may look like as the fall progresses into winter.
Makeover for The Rex
In the immediate future, however, things are looking good, at least where live shows are concerned. At The Rex – which has implemented a new stage-centred layout (with an accompanying tiered-seating/pricing system, in which seats at the rear of the venue have a lower cover charge than those adjacent to the stage – a new series has emerged. The Rex JUNO Artist Appreciation Series, as it's called, is funded by FACTOR Canada, and entails a new kind of booking for The Rex: a four-night engagement, from Wednesday to Saturday at 8:30pm every week. This format, of course, has a rich history, and a multi-night booking was once the standard for many clubs. (It still is, in a few notable venues, including the Blue Note, in Manhattan.) In Toronto, there are a number of clubs that have had the occasional multi-night booking, but these have typically been limited to three consecutive evenings, usually reserved for high-profile visiting artists; and it will likely be some time until we see regular visits from international artists.
For The Rex, the JUNO Series is a smart move, for multiple reasons. The first: the JUNO name is a great way to apply a bit of brand recognition to their bookings, providing audiences new and old with an easy entry point (though, of course, it is not hard to hear JUNO winners and nominees on any given night in Toronto). The second, closely tied to the first: the JUNO label must have been a help to the FACTOR application process, which, like all Canadian funding bodies, places an emphasis on Canadian content. And the third: allocating prime weekly time for one artist cuts down on the amount of administrative time that has to be spent coordinating bookings, which must make things just a little bit easier during this novel year.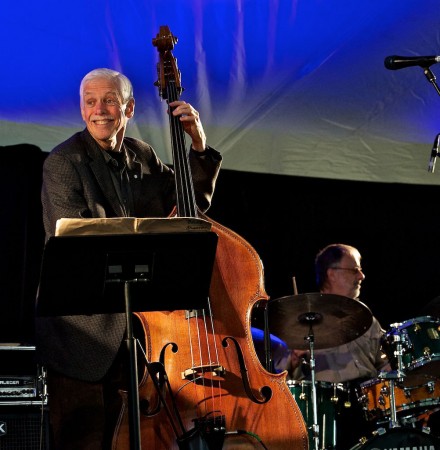 The JUNO Series started at the beginning of this month, with the incomparable bassist Dave Young bringing two different bands over four nights, then continued from September 8 to 11 with Sammy Jackson, a burgeoning singer whose debut release, With You, beat out albums from Diana Krall, Laila Biali, and more this year, to win Vocal Jazz Album of the Year. Jackson is joined by guitarist Tom Fleming, keyboardist Joel Visentin, bassist Mark Godfrey, and drummer Ian Wright, a seasoned band who have been a part of Jackson's project for some time. From September 15 to 18, drummer Barry Elmes brings his quintet to the party, with trumpeter Brian O'Kane, saxophonist Mike Murley, guitarist Lorne Lofsky and bassist Pat Collins. Rex regulars will no doubt recognize the annual John Coltrane tribute shows, running from September 22 to 25; how lucky that bandleaders Pat LaBarbera and Kirk MacDonald are both JUNO Award-winners, though perhaps this is not such a coincidence. Finally, Peripheral Vision – the perennial passion project of Trevor Hogg, Don Scott, Michael Herring and Nick Fraser – rounds out the month and carries The Rex into October, with their sensitive blend of jazz, rock, and other influences.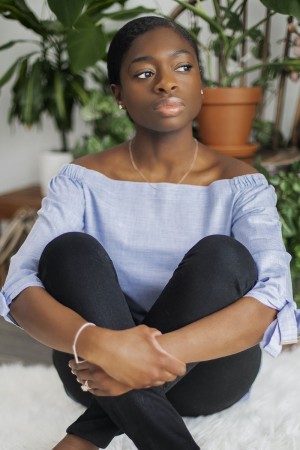 Jazz Bistro
Elsewhere in Toronto, other notable musical events are on offer throughout the month. At Jazz Bistro, Adrean Farrugia's UNICITY band takes the stage on September 16. Joining Farrugia are saxophonist Kelly Jefferson, bassist Dan Fortin and drummer Ethan Ardelli, a stellar group of technically accomplished, musically intuitive bandmates playing in the modern jazz tradition. For those who missed Dave Young's early-September performances at The Rex, he'll also be at Jazz Bistro, on September 18, with pianist Brian Dickinson, drummer Terry Clarke, trumpeter Kevin Turcotte and saxophonist Perry White. And, for those looking for a vocal jazz hit: Hannah Barstow celebrates the release of her new album, Beneath, on September 22, also at the Bistro. Barstow – doing double duty on vocals and piano – is joined by bassist Reknee Harrett, drummer (and brother) Keith Barstow and saxophonist Mike Murley.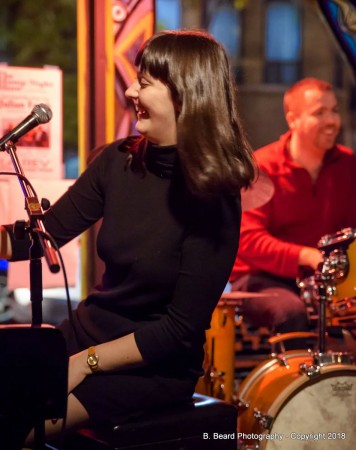 The Jazz Room
Outside of the GTA, live jazz has also made something of a return. The Jazz Room in Waterloo will host its Women in Jazz Series, a more-or-less-weekly event featuring a wide range of musicians. Starting things off in September is the guitarist Jocelyn Gould's quartet. Gould – who, like Jackson, also won a JUNO this year: Jazz Album of the Year, for her release Elegant Traveler – will be joined on stage by pianist Will Bonness, drummer Mark Kelso and bassist Mike Downes. The series continues through the year, with appearances in September and through October from Laila Biali, Denise Pelley and Teri Parker's Free Spirits quintet.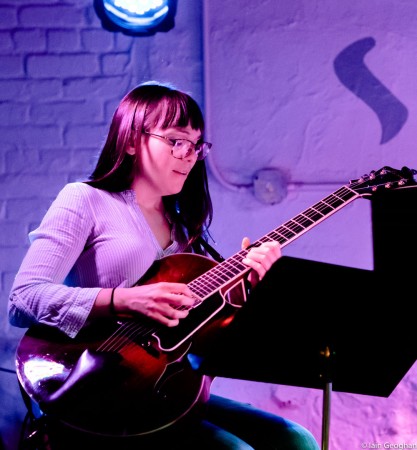 It is impossible to know, at this point in time, whether or not live music will continue to be presented throughout the winter. With the upcoming election, the return to schools, the Delta variant, and many other factors, nothing is guaranteed. So if, like me, you enjoy live music, don't hesitate to go check out some shows sooner, rather than later. Remember: it's either this or actually learning how to make that loaf of sourdough.
Colin Story is a jazz guitarist, writer and teacher based in Toronto. He can be reached at www.colinstory.com, on Instagram and on Twitter.